Birkin bag: the most desirable bag in history and the best investment 
Better than stocks.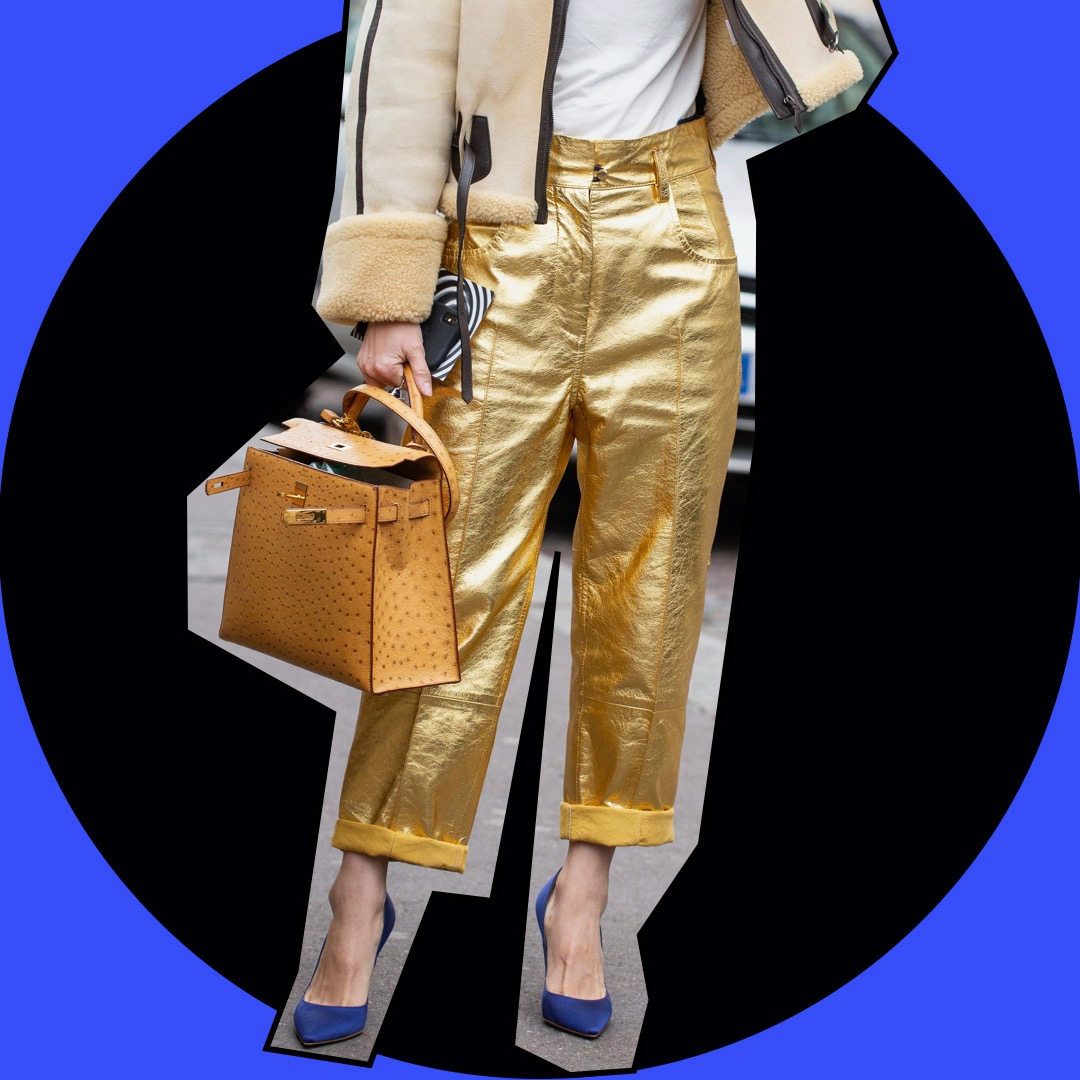 Hermès' Birkin bag is A-listers' absolute favourite symbol of having 'made it'. Celebrities like Lady Gaga, J Lo, Victoria Beckham, and Kim Kardashian have worn the Birkin throughout the years, making it the most desirable and rarest bag in history. However, the Birkin bag is not just a bag, it's the 'It' accessory that we would all love to own and a fantastic investment. Want to know why it's so special?
The history of the Birkin bag
The story dates back to a 1983 Air France flight when actress Jane Birkin's straw travelling bag fell from the compartment for her seat with all of her content spilling on the floor, including her Hermès diary. Seated next to her was none other than Jean-Louis Dumas, Hermès chief executive. He then advised Birkin to make an investment on a bag with pockets, to which Jane famously replied: "The day Hermès makes one with pockets, I will have that." The British icon sparkled Dumas' interest, and he encouraged her to tell him more about her dream bag. So, she sketched it out on an air sickness bag. Next thing, Jane Birkin was invited to Dumas' atelier, where she happily accepted his request to land her name on the bag. The original item was 35cm big and made with black patent leather. 
Despite being the muse behind the bag, in 2015, Birkin requested Hermès to remove her name from the crocodile version due to ethical concerns. The reason behind this was the Animal rights group Peta's revelation about the cruel slaughter of alligators on a Texas' farm. Following, the French brand warned the farm and soon after confirmed that its practices were compliant. Satisfied with the measures they would invest, Jane Birkin dropped her initial request to remove her name from the bag. 
How can you buy a Birkin bag?
But wanting to invest in a Birkin bag may be more challenging than you'd ever imagined. The brand's product marketing has done the job, hence why it's just a rare finding. Hermès has several rules that one has to follow to get their hands on one of their handbags to avoid the mass hype. First, you have to make sure you befriend a retail associate and earn their trust. Second, you have to build a reputation for yourself at the store. To prove your dedication to the French manufacturer, you'd probably have to make a couple of purchases.
Last but not least, there's the waiting list. Patience is the key. It might take 5 to 10 years and an investment of thousands of euros to eventually buy a new Birkin bag.
However, you can always buy a pre-owned item online on sites such as Vestiaire Collective, Farfetch, The Real Real, ReBag, TheLuxuryCloset and Fashionphile. Yet it's important to know that a second-hand Birkin bag might be more expensive and more desirable than a new one. But don't forget that the iconic handbag is absolutely worth it. In fact, buying a Birkin bag is an investment better than stocks or gold!
It's not a bag; it's a Birkin. 
The Birkin is not just a desirable bag; it's a financial investment. According to reports, the luxury accessory has outplaced the price of gold in the last 35 years, seeing an average annual value increase of 14.2 per cent a year. In other words, when the Birkin bag first came out, it cost $2,000.00. In 2019, the price was ranging anywhere from $9,000 to half a million dollars. So, maybe you should consider buying one of these? As we are too! 
Besides bags and chic scarves, Hermès is also known for its equestrian-inspired jewellery, including bangles. Do you know why bangles are called "slave bracelets"?
[fvplayer id="172″]
Title image by Notorious Mag, photo via Shutterstock.