Better than Botox: White Teeth Make You Look Younger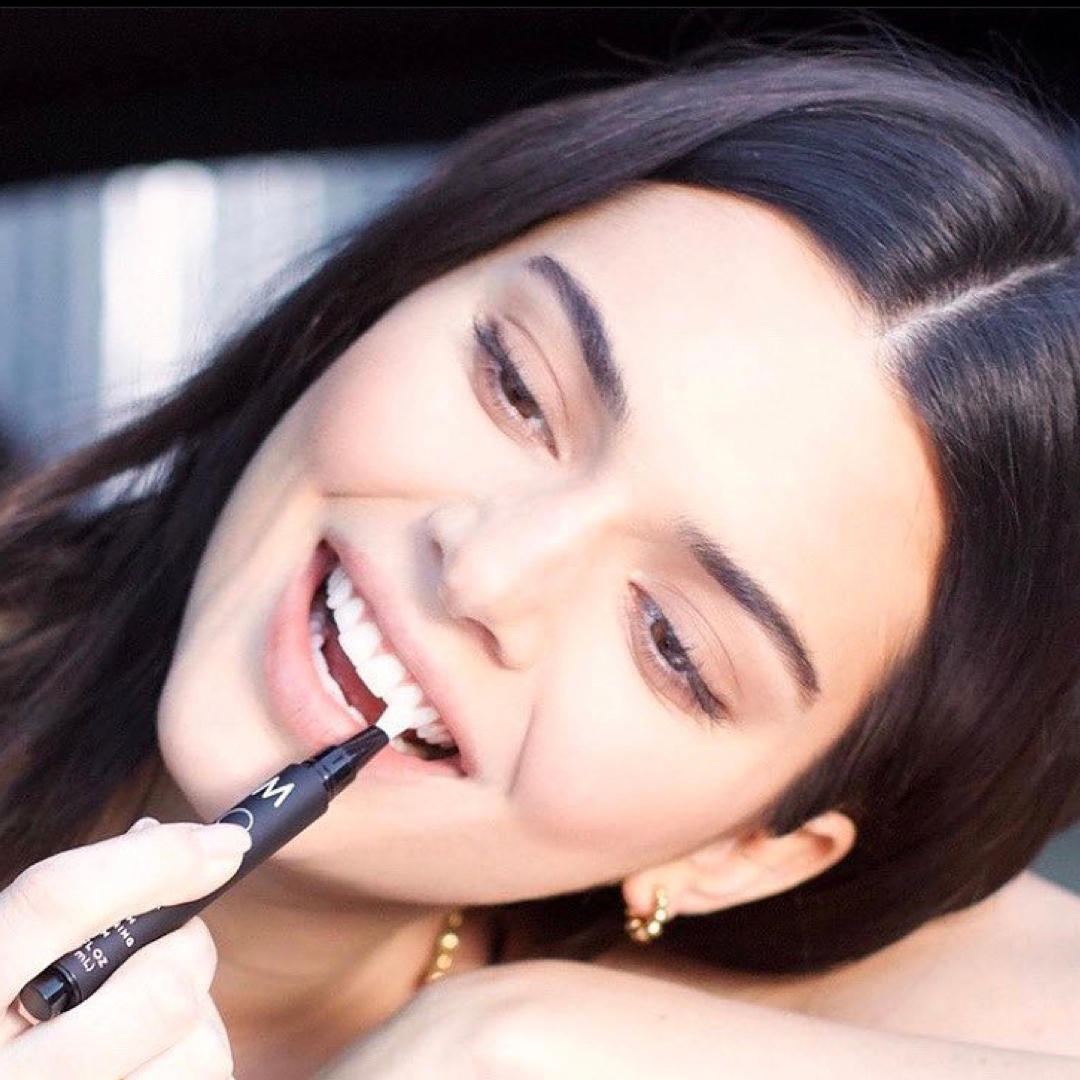 The first thing one notices when meeting someone is the person's smile. And not only a nice smile tells a lot about the person but also, having white teeth makes you look a lot younger; in fact, it works better than Botox!
Besides going to the dentist to look for a teeth whitening treatment, there are several steps you can take at home to achieve a younger and white smile. But do be careful with DIY whitening because you may wear away too much enamel, living your teeth at risk for cavities and sensitivity. We selected the best tools for buccal hygiene to have at home, from water floss to Kendal Jenner's whitening pen. Keep reading to find out how to have a killer white smile and look 10 years younger.
Our editors select independently all products featured on Notorious-mag. However, when you buy through our links, we may get a commission.
Brushing your teeth at the right time
Of course, the No.1 step to look younger thanks to healthy gum and a white smile is brushing correctly your teeth at least twice a day. Especially after food and drinks that cause yellow teeth like red wine, coke, coffee, beetroot etc. But did you know that you can cause further damage and yellowing if you brush your teeth after eating certain foods? So make sure you never brush your teeth right after having acidic drinks and foods. Citric acid softens tooth enamel, and if you brush your teeth too soon, you may damage and remove the weakened enamel. Consequently, according to the Mouth Healthy by the American Dental Association, you should wait at least 60 minutes until your mouth is back to its natural Ph level. The new sonic toothbrushes are a great option to get white teeth and look younger; they ease out dirt using vibrations and remove surface stains better than regular toothbrushes.
Using daily water floss
As we all know, flossing is crucial for healthy gums and a beautiful smile because the toothbrush cannot reach between your teeth. That is to say; flossing does 40%of the work of removing bacteria and plaque from your teeth. And did you know that the bacteria that causes gingivitis can also increase the risks of heart disease and Alzheimer's? Consequently, flossing every day helps you look younger, keeping your teeth white and your body healthier. Today's water floss makes flossing easier and more effective.
Get white teeth like Kendall Jenner's and look younger
Like all Hollywood stars, Kendall Jenner's smile looks like a million bucks. And you can have white teeth like hers thanks to her Moon Teeth Whitening Pen, which promises to brighten your teeth instantly and over time, making you look younger. The easy-to-apply product comes in the shape of a pen that you can carry in your purse, perfect for women-on-the-go. You are supposed to apply it twice a day for 2 weeks. As with everything the Kardashians do, there's a lot of buzz around Kendall's pen, but does it really work?
Well, the whitening pen has received plenty of positive customer reviews, and for a DIY product, it works quite well. The ingredients include lavender with anti-bacterial properties, honeysuckle extract with anti-inflammatory properties, and strawberry extract, a natural tooth whitener thanks to its enzyme malic acid. Additionally, it contains sodium carbonate peroxide that removes stains from your teeth. The results, after two weeks, are not shocking. On the contrary, your teeth will look naturally white, and you, ten years younger.
Our editors independently select all products featured on Notorious-mag. However, we may get a commission when you buy through our links.
And you may also want to read The Best Lip-Plumping Of The Market, to go with your sparkling smile.
Title photo @moon.