5 street style outfits from Paris Fashion Week you'll want to have 
Spring is here.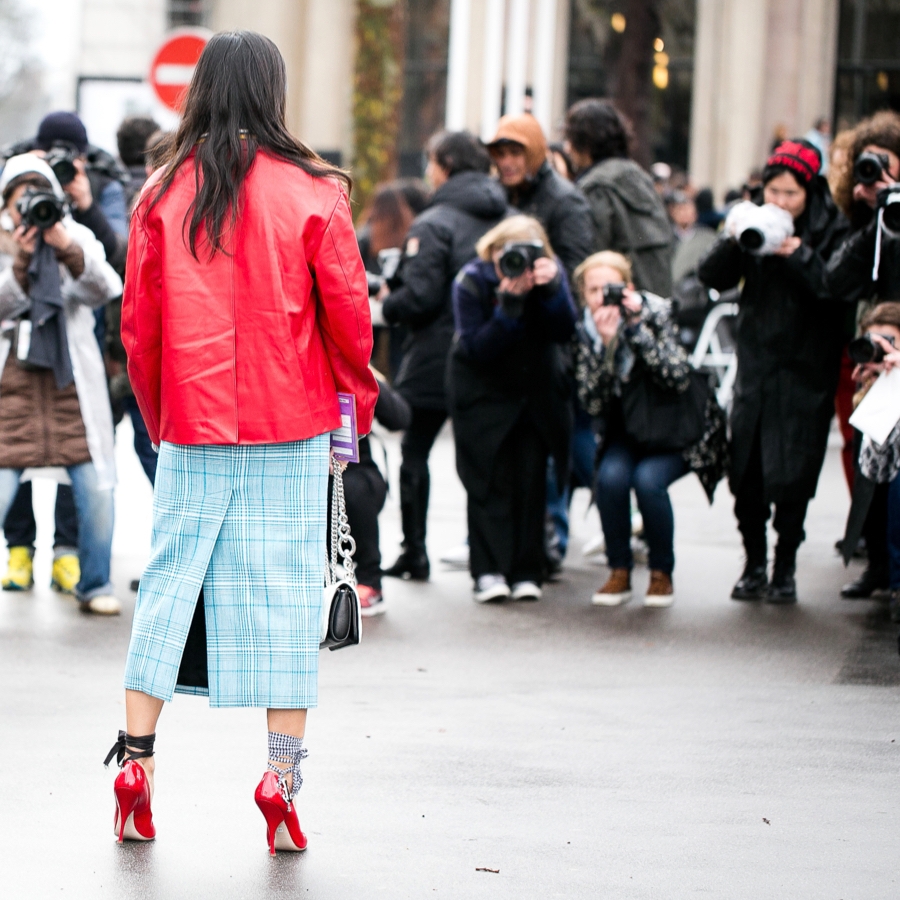 The romantic streets of the French capital became the stage for fashionistas and trendsetters to showcase their style in fantastic outfits during Paris Fashion Week Fall/Winter 2022. From classic French girl style to vibrant and unconventional pieces, here are our top five street style outfits that we're sure you'll want to have for spring and how to get the look.
Our editors choose independently all products featured on Notorious-mag. However, we may get a commission when you buy through our links.
Street style ready for spring in vibrant colours
Start spring with a bang by wearing bold, bright colours like the French blogger and influencer Léna Mahfouf. And don't be shy; mix bright orange with vibrant green for a fantastic office look or running errands in town. Besides being very flattering, the wide-leg trousers are among the most popular Spring/Summer 2022 trends. Complete your look with a bourgeois polo shirt and elevated sneakers.
Layering like a Paris Fashion Week pro
Layering is a must for street style queens in Paris and every Fashion Week. Super stylish, Renia Jaz layers a knitted dress over jeans and cinches her waist with a fab obi/corset belt. A yellow bag adds a pop of colour and heeled strappy sandals polish her modern outfit.
Bouclé jackets and springtime go hand-in-hand
Bouclé jackets are a spring staple that dresses up essential pieces like jeans and cargo pants. The Norwegian influencer Marianne Theodorsen wears her lady-like jacket with cool pinstriped cargos. Additionally, she adds neon touches with a green tee and embellished pointy heels to create an on-point street style outfit perfect for Paris Fashion Week or to meet friends for lunch.
PFW street style updating the classic trench coat
You can update your classic and timeless trench coat by pairing it with a crochet top and contemporary leather or quilted shorts, one of the best trends from Copenhagen Fashion Week FW22.
Mixing pastel hues at Paris Fashion Week
The Italian fashion editor Bianca Luna Santoro brings spring into her warm outfit by mixing several pastel colours. This is a great styling hack for when you're tired of your dark winter clothes but still cannot wear summer looks. In addition, the on-trend balaclava and coloured sunglasses make this look totally contemporary.
Title photo via Shutterstock.
Finally, you may also want to watch our video with the fun ad colourful street style during Copenhagen Fashion Week.
[fvplayer id="397″]