Elle Fanning Shines at Cannes Once Again – See All Her Looks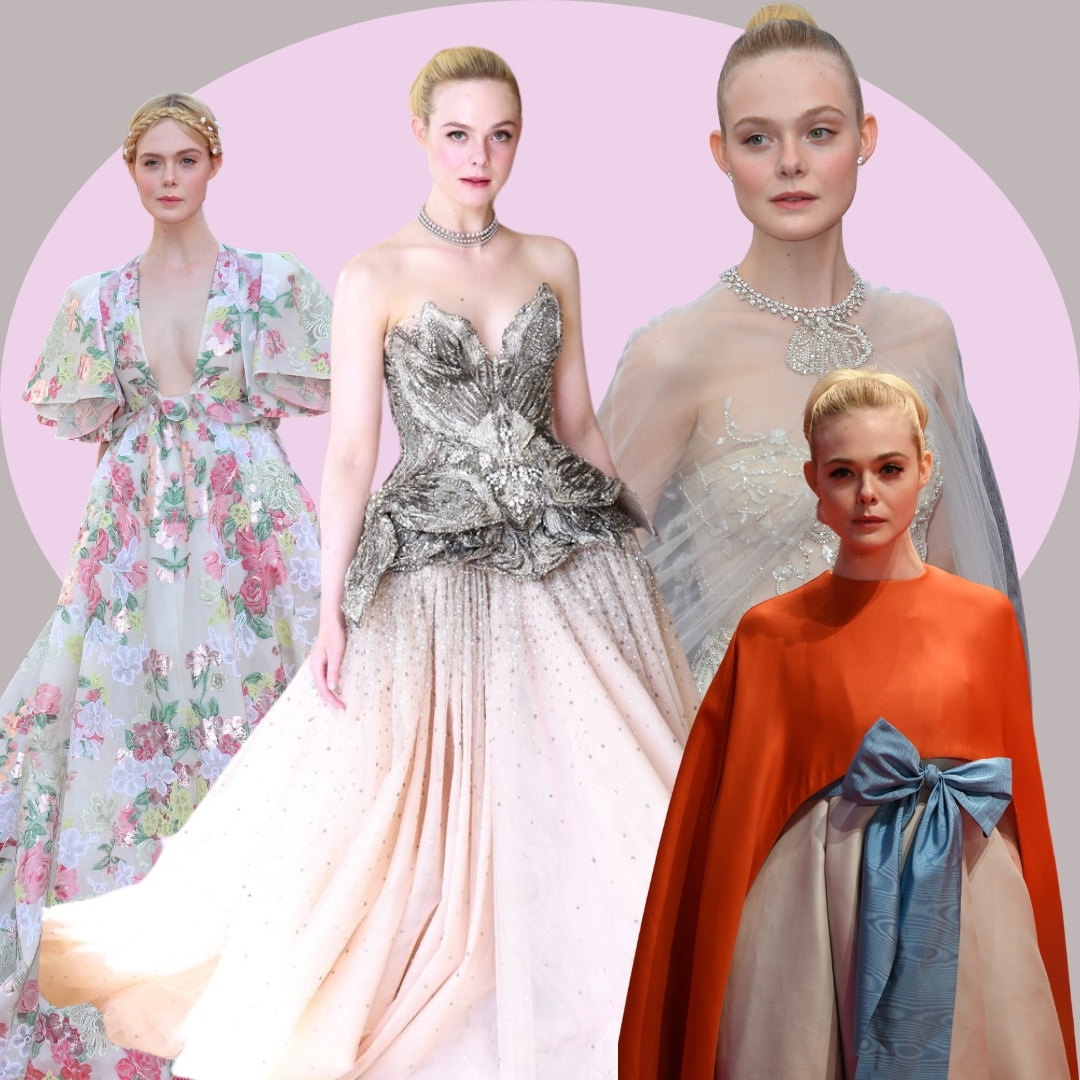 Elle Fanning has once again graced the prestigious Cannes Film Festival, becoming the epitome of glamour on the red carpet of the French Riviera. The American actress, often compared to the beloved Hollywood icon and princess Grace Kelly, captivated fashion enthusiasts and cinephiles with her divine presence. Year after year, Elle Fanning's appearance at Cannes has become an eagerly anticipated event, leaving us in awe of her impeccable style and timeless elegance. So, continue reading because we'll bring you the best of Elle Fanning at Cannes Film Festival 2023.
The Dynamic Duo: Elle Fanning and Stylist Samantha McMillen
Behind Elle Fanning's fabulous looks stands her long-time stylist, Samantha McMillen, based in Los Angeles. Samantha's collaboration with Elle, as well as other notable names in the industry such as Dakota Fanning, Brie Larson, Evan Rachel Wood, Ana de Armas, and Michelle Pfeiffer, has solidified her reputation as a trusted fashion advisor.
Samantha and Elle form a formidable team, where the actress's personal style is respected and enhanced. Their partnership results in divine looks that draw inspiration from various sources, ranging from the timeless elegance of the 1940s to ethereal and ultra-feminine ensembles. Through their creative synergy, they consistently capture the essence of Hollywood diva glamour.
Let's see Elle Fanning's unforgettable looks at Cannes 2023.
Glamour Total in Alexander McQueen
Elle Fanning commanded attention in a breathtaking Alexander McQueen gown, radiating elegance and sophistication. The intricate details and impeccable tailoring showcased her impeccable fashion sensibility.
Divina em Khaite
Elle Fanning exuded ethereal charm in a mesmerizing Khaite ensemble. The delicate fabrics, soft colours, and romantic silhouettes complemented her natural beauty, epitomizing the essence of Cannes' elegance. Fanning accessorised the dress with gold Cartier jewellery pieces, as well as a pair of heeled sandals by Maison Ernest.
New Hollywood Diva in Paco Rabanne
Elle Fanning embraced her role as a modern-day Hollywood diva in a stunning Paco Rabanne creation. The bold design, metallic accents, and fearless attitude showcased her versatility and sartorial confidence.
LBD Moment
Fanning and Samantha McMillen chose a black dress from Bottega Veneta, which proves that the LBD doesn't have to be boring or prim.
Perfect Airport Outfit
Even during travel, Elle Fanning effortlessly exudes style. Her perfect airport outfit, a harmonious blend of comfort and fashion, showcased her innate ability to turn heads wherever she goes. The actress wore a cream sheer knitted T-shirt, white high-waisted tailored trousers, white leather flip flops, and classic black circle-frame sunglasses. Voilá!
A day off in Cannes
Elle Fanning demonstrated her fashion prowess in an easy and sophisticated ensemble. She left Hotel Martinez styled with a stripy shirt, a pair of wide-leg trousers from The Row, and Bottega Veneta's cult Sardine bag.
We love the sheer dress over denim trousers.
Elle Fanning's appearance at the Cannes Film Festival 2023 was nothing short of a fashion extravaganza. With her innate sense of style and the guidance of stylist Samantha McMillen, she once again captivated audiences with her timeless elegance and stunning looks. Elle Fanning continues to reign as a fashion icon, showcasing her ability to seamlessly merge classic glamour with contemporary trends. Cannes will forever hold a special place for Elle Fanning and her unforgettable fashion moments, solidifying her status as a true red carpet-queen.
Collage with images from @Shutterstock