Spanish Style – Best looks of Queen Sofia and Infanta Elena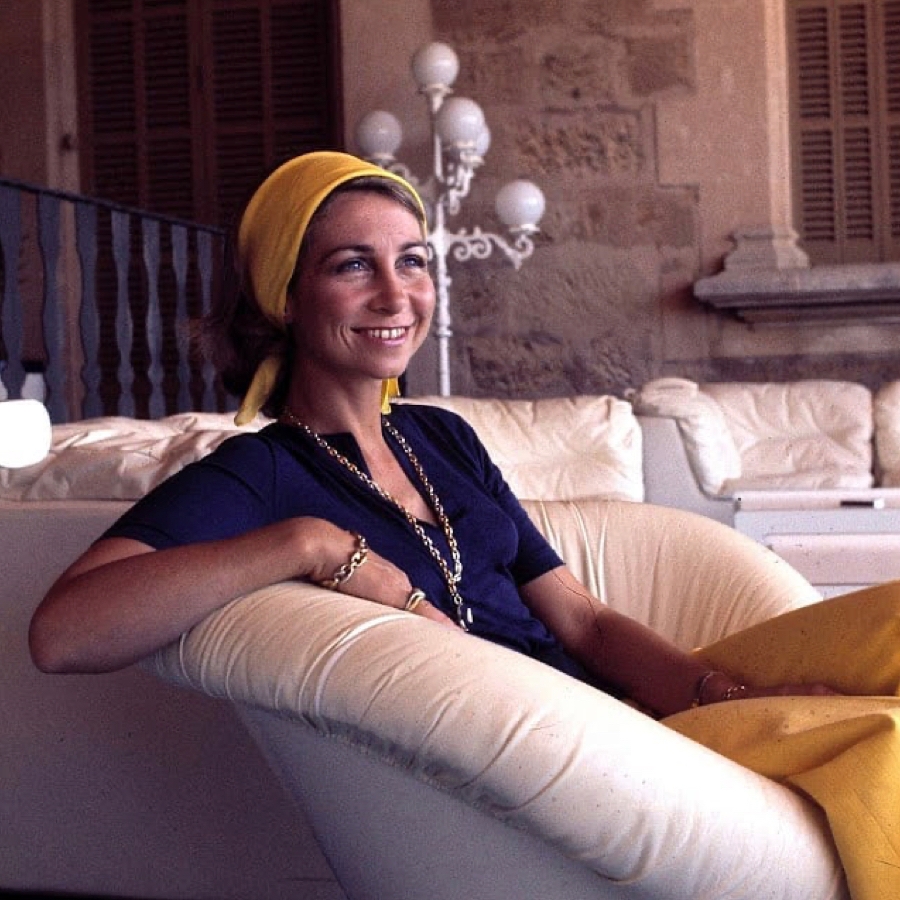 Amidst all the turmoil the Spanish Royal Family has gone through, especially recently with King Juan Carlos' exile, Queen Sofia has always been the backbone of the family and an example of dignity and elegance for the Spanish people, who admire and love her dearly. Sofia of Spain and Infanta Elena, her daughter, have set the bar high when it comes to fashion, setting trends with their looks in the best Spanish fashion style.
The signature style of Sofia of Spain
Born Princess Sofia of Greece and Denmark (her father was the King of Greece and her mother, Frederica of Hanover), Sofia has promoted Spanish fashion labels and designers since her marriage. Queen consort during the 40-year reign of her husband King Juan Carlos, her behaviour and style have always been anything but spotless. The mother of King Felipe, Infanta Elena and Infanta Cristina manages to look effortlessly chic on every occasion, whether donning show-stopping gowns by Spanish fashion designers and tiaras or in cool outfits during her vacations in Mallorca. Like most stylish women, Sofia of Spain has found her own style and doesn't follow trends. She favours skirts with jackets and tailored suits in beautiful colours and is considered one of the most elegant royals.  
The fashion-forward Infanta Elena
The Infanta Elena, Duchess of Lugo, on the other hand, has a more modern fashion style. Like her mother Sofia of Spain, Infanta Elena wears laid-back outfits with a classic touch during the day. But she is known for her glamorous and sophisticated looks for the evening and formal occasions. She often wears Spanish fashion icons such as Flamenco dresses, shawls and statement headpieces. I especially like the fashion-forward couture looks she started wearing when she moved to Paris years ago. One of her favourite fashion designers at that time, apart from Spanish fashion designers, of course, was Christian Lacroix.
When on the island Mallorca, the Infanta Elena and her mother are often seen strolling in local markets wearing Kaftans or loose linen shirts with pants. On their feet, of course, the typical footwear of Spanish fashion and the most elegant summer footwear, the espadrilles.
Enjoy some of the best looks of Sofia of Spain and the Infanta Elena:
Title photo @wikimediacommons