Best host thank-you gifts for all occasions 
Be local.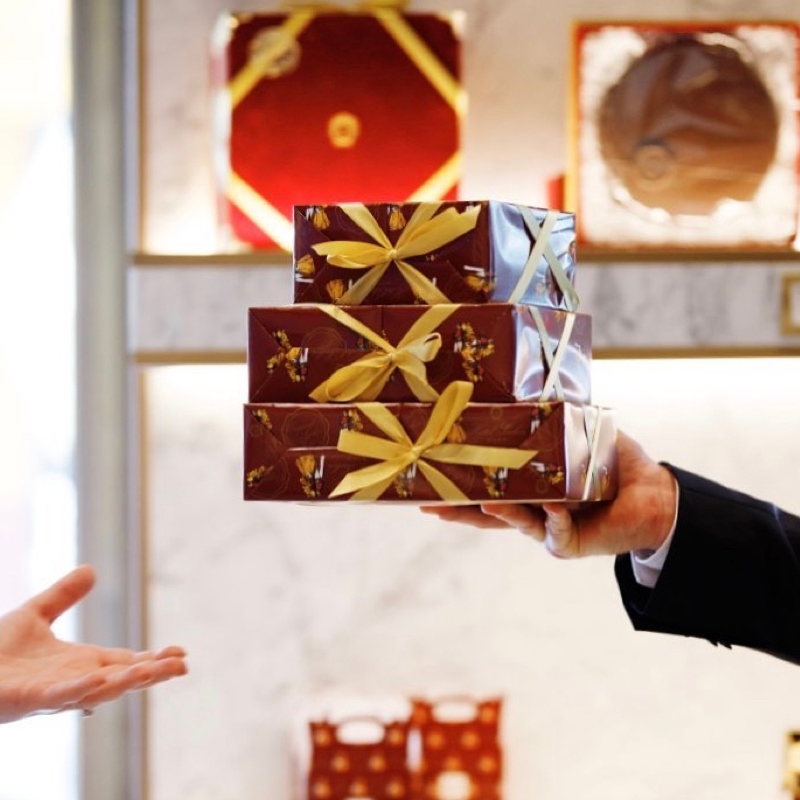 I recently had to ask a Spanish friend for a huge – and very inconvenient – favour; to pack all my daughter had left in her student flat in Madrid as she came to Vienna before the lockdown and still hasn't gone back. Anyway, we had to send him a thank you gift, of course. Which got me thinking, what are the best thank-you gifts?
In summer, some friends were invited to a yacht in Greece. I was invited to a villa in Italy. Whatever the occasion, it is always a nice surprise when the hosts receive a thank-you note and gift for the days we've spent together.
When choosing thank-you gifts, I prefer to express my gratitude with something special, unusual. And I buy local because not only it is sustainable but also, I think the best gifts are when I can share some of the wonderful products Austria has to offer. Especially now, because of the pandemic, buying locally helps family-owned and traditional businesses to keep flourishing.
So here are the best thank-you gifts made-in-Austria you can send to your host. With any of these fabulous presents and a – hand-written – thank you note, I'm sure you'll get invited very soon again.
Sacher Torte
That's what my friend in Spain received as a thank-you gift, and the loved it. Sending a sweet piece of Austria to your host is for sure one of the best ideas. Not only is the Original Sacher Torte the most traditional, and delicious, chocolate cake ever, it also comes in a wooden box with golden corners, and beautifully wrapped. Plus, Sacher will ship your present to all parts of the world. And as you know, Austrians take their coffee-house culture very seriously, so enjoying a coffee with a slice of Sacher Torte like a true Viennese is a ritual your host will love.
Lobmeyr
Instead of flowers, how about sending a beautiful vase as a thank you present? This Lobmeyr vase was designed by Austrian architect and designer Josef Hoffmann in 1917. The crystal is mouth-blown via a wooden mould in a traditional process that demonstrates the label's artisanal craftsmanship.
Kollwentz Ried Katterstein 2018
Wine is always a safe bet. But when looking for the best thank-you gifts, you must pick the best wines as well. The 2018 Ried Katterstein by Weingut Kollwentz was nominated best Chardonnay 2020. It also received 97 points from the Falstaff Wine Guide 2020/2021 and 4 stars Vinaria Wine Guide 2020/21.
New One
If your host is a woman, she will love this necklace made of ruby beads and apatite squares. The extra-long necklace is delicate enough for the day but also chic enough to be worn at night. This thank-you gift will be enjoyed for a long time. It is made by New One, the younger brand of Schullin, a high-jewellery house that's been in the Austrian family for five generations.
Ölmühle Leopold
A must in the Austrian cuisine, Pumpkin seed oil from Styria is one of the best thank you presents can send your host. Gault & Millau awarded Ölmühle Leopold pumpkin seed oil in 2020. The cute duo Pumpkin seed oil & Schilcher vinegar makes a present with Austrian flavour.
Wiener Seife
The best thank-you gifts must come beautifully presented, like the Charming Box by Wiener Seife. The package contains three soaps and a natural facial sponge. Wiener Seife has a secret recipe, handed down by the last Viennese soap maker, Friedrich Weiss, to hand-make soaps using the gentle cold stirring process and natural ingredients. By the way, the manufactory in the 3rd district of Vienna, near my home, and I just love the wonderful scent when I pass by its door.
Seiferei
This scented & massage candle by Seiferei has an aroma of stone pine oil, mountain pine oil and essential oils from conifers. Say thank you with this present that, when heated, becomes a massage oil to pamper your host.
Augarten
Europe's second-oldest porcelain factory, Augarten has been producing wonderful porcelain since 1718. Emperor Franz Joseph loved to start his day with a crisp Semmel, Vienna's typical white bread. To celebrate his birthday, this fine pastry was distributed in all cities. Additionally, Augarten made Kaisersemmel, the whimsical porcelain loaves of bread to decorate the Emperor's table. A fun and historical thank-you present for your host.
R. Horn's
You'll find the best thank-you gifts at this leather manufacturer based in Vienna. The Viennese avant-garde at the turn-of-the-century, Otto Wagner, Josef Hoffmann and Adolf Loos inspire R. Horn's timeless designs. For example, chic leather travel trays for pocket change, jewellery, cufflinks, etc. The corners of the practical portable valet trays unbutton to lie flat in the suitcase.
Title photo @sacherhotels
Eventually, you want to watch this video about Best Morning Habits To Have a Day Like Doris Day 🙂
[fvplayer id="44″]