Beatrice Borromeo Casiraghi, one of the most elegant European aristocrats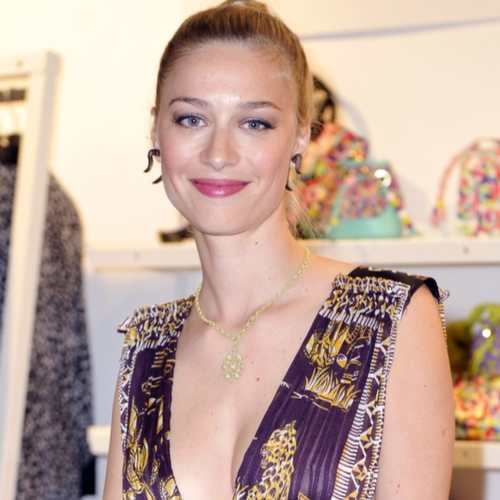 Among all the young European aristocrats, the most stylish is with no doubt Beatrice Borromeo Casiraghi, the wife of Pierre Casiraghi. Née Borromeo, the beautiful Italian aristo has an incredibly chic style, timeless and modern at the same time.
The Wedding
The 34-year old married the youngest son of Princess Caroline of Monaco in 2005 in a lavish wedding. During springtime, the civil service was in Monaco, where the bride wore two Valentino gowns. For the religious ceremony on one of the islands that belong to her father in Lake Maggiore, Beatrice wore two other dresses by Armani Privé.
The Young Beatrice
In her youth, the beautiful daughter of Don Carlo Fernando of Borromeo, Count of Arona, used to be a documentary maker and an influential political journalist. Now, being part of the Monegasque royalty, the mother-of-two represents alongside her husband, the Mediterranean Principality of Monaco in red-carpet events.
Fashion is in her family DNA
Her maternal grandmother, Marta Marzotto, used to be a fashion designer and her uncle, Matteo Marzotto is a former president and director of Valentino, when the family Marzotto owned the Italian luxury brand.
By the way, since the glamorous days of Grace Kelly, Pierre Casiraghi's grandmother, Monaco has never been short of elegant princesses. As a matter of fact, Caroline of Hannover and her daughter Charlotte Casiraghi were not only friends but also muse to the late Karl Lagerfeld. 
The chic Italian beauty and her two equally stylish sisters-in-law, Charlotte and Tatiana Santo Domingo bring glam to all events in Monaco. But Beatrice Borromeo Casiraghi has a special air of distinction and sophistication that makes this modern princess one of the most elegant European royals, if not the most.
Enjoy her best looks: