AW23 coat trends: coats season is back, and better than ever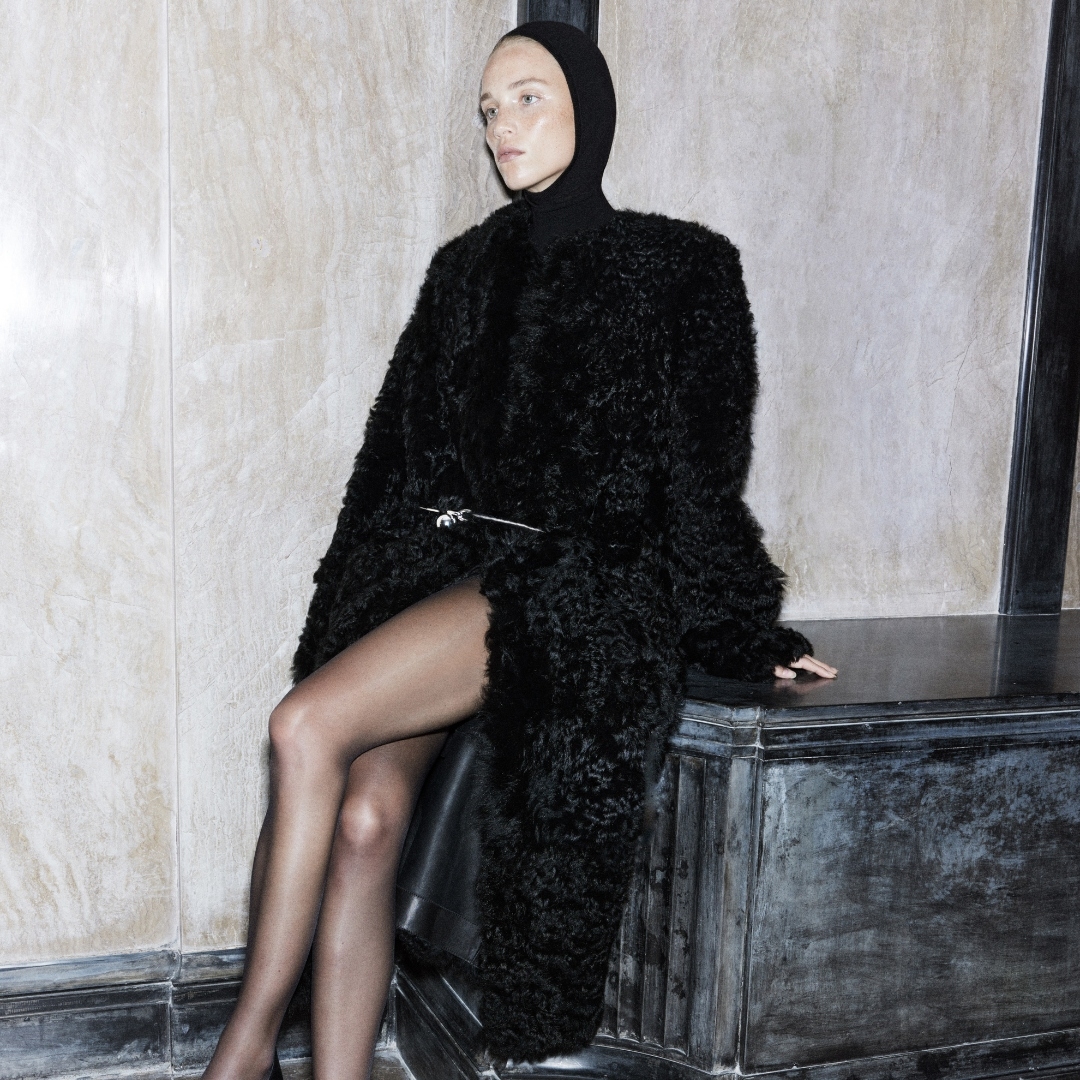 While navigating the rich tapestry of the landscape of AW23 coat trends, tackling fall and winter fashion might feel like stepping into a fashion maze, especially if you're in a place where the weather can't make up its mind. It's also your chance to up your style game. Why? Well, as the temperatures drop, your fashion opportunities rise, quite literally. Picture this: you can look effortlessly cool in the latest outerwear trends in the chilliest season.
So, here at Notorious Mag, we've done the legwork for you, scouring the fashion landscape to find the absolute must-have coats of the season. Ready to dive into the AW23 coat trends and discover where to snag them? Let's get you geared up in style!
1- IT'S A LONG STORY
Seen on the runway and in street style, ultra-long coats are one of the darlings of this Fall/Winter. Perfect for the impending cold, this style will cover your entire body. It's ideal for running errands and can transform into a stunning evening coat, depending on your choice of shoes and accessories. There's just one catch. These ultra-long coats look best on taller women. If you're petite like me, there are better coat options out there. Keep reading.
2- TAILORING CUT
After several seasons of loose-fitting and roomy coats, the tailoring cut coat is on the horizon. It boasts a defined waist, subtly graphic shoulders, and a sharp, polished silhouette.
3- TOGGLE-EMBELLISHED DUFFLE COAT
A classic and functional style has reappeared on the runways and has already made its mark in street style. The toggle-embellished duffle coat comes with a vintage flair, perfect for both the countryside and the city, keeping you super warm. This coat has been reimagined in various materials such as wool, suede leather, and shearling. It's one of the best surprises of the AW23 coat trends.
4- ANIMAL PARTY
To combat the winter chill and grey days, there's nothing better than unleashing your wild side. For that, you have a good selection of designers who've created print statement coats, from leopard to snake print.
5- SHEARLING COATS
Der Shearling-Mantel ist ein Klassiker für den Herbst/Winter, und auch dieses Jahr setzen Designer weiterhin auf dieses herrliche Material, um dich stilvoll warm zu halten. Du hast super schicke und glamouröse Optionen, von Stand Studio's Mantel bis zu einer Mango-Bikerjacke. HW23-Manteltrends sind unglaublich vielfältig und bieten Stücke für jeden Geschmack und Bedarf
6- CUTE QUILTED
Quilted shell coats and jackets are essential in any wardrobe. They're the go-to pieces for cold and damp days. This year, this coat style is all about comfort and roominess. This cut pairs perfectly with a thick, oversized pullover.
7- BELTED COAT
The belted coat has taken over the runways and Instagram. The robe coat style comes in various warm materials like faux fur, shearling, and cashmere, and it's highly versatile. This style works well with both dresses and pants, with high heels or boots. You won't want to part with your belted coat all winter.
8- COLOURFUL AW23 COAT TRENDS
Colours like black, camel, and navy come to mind when we think of classic coats or Quiet Luxury styles. But that's not the whole truth. Colours can also be timeless and add sophistication to your look. Red coats are a must this season, but also pink, like the ones from Max Mara. Green, light blue and brown are coat colours that bring a burst of energy to the grey, black, and beige outfits we're wearing underneath.
9- LEATHER TRENCH COAT
Leather is a premium material in the world of AW23 coat trends. Moreover, the leather trench coat goes with everything and is a great investment since it's timeless. Depending on how you style it, this coat can be incredibly glamorous, paired with a form-fitting knit dress. But it can also have a vintage 70s vibe, paired with boot-cut pants and pointed-toe boots.
10- CAMEL COATS AGAIN
Every capsule wardrobe needs a camel coat. This year, it comes in all possible styles: with a belt, double-breasted, or tailored cut. This coat elevates any outfit, and that's the idea. For a modern twist, wear it with leggings and ballet flats or with short socks and loafers, à la Miu Miu.
11- CHECKED COAT
Another classic joins the hot list of AW23 coat trends. Checked and plaid coats bring cosiness to winter and are a chic pattern that works both in the countryside and the city.
And voilà, these are the coolest coats of this AW23, in case you need to add one more to your wardrobe.
Photo title, courtesy @COS