There is this AW 21-22 bag trend that is so handy 
Bigger is better.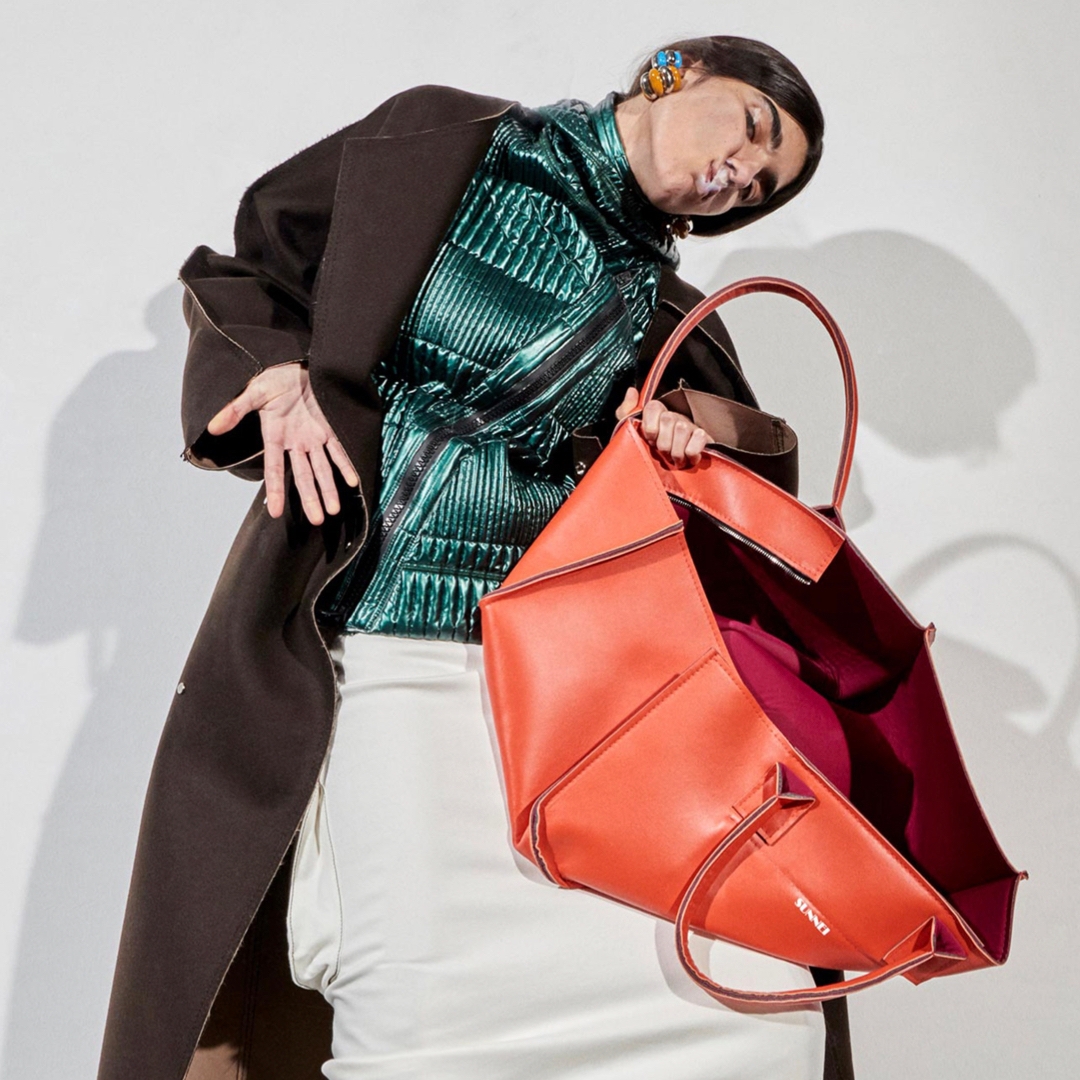 Through the years of fashion trends, styles of handbag come and go. From casual canvas totes to sporty nylon crossbodies, to oversized satchels, to micro-mini baguette bags (sorry, Jacquemus Chiquito): purses are some of the most dynamic pieces in the fashion world. But there is a bag trend for AW 21- 22 that is a return to an old favourite: big bags. Big bag trends aren't new, as the on-trend size for bags has shifted up and down for decades. Nevertheless, these new oversized handbags are super practical and handy for our quotidian. So, here are the AW 21-22 bag trend that is exactly what we want.
Our editors choose independently all products featured on Notorious-mag. However, when you buy through our links, we may get a commission.
Big boss totes, shop our selection:
Workwear-inspired leather totes in a larger size are all the rage for fall and winter this year. These oversized handbags are perfect for all the stuff we have to carry on an everyday basis: wallet, keys, masks, a laptop, and even an extra pair of heels. Oversized totes in super-structured silhouettes with clean lines as well as smooth and slouchy leather are all in for the season.
Chain Strap Shoulder Bags
Shoulder bags with chain straps have been seen in both street style and on the runways of designers the world over. Each design house has taken this trend into their own hands: from Fendi's fur bag with a chunky gold chain strap to Stella McCartney's edgy studded handbag. 
Bold, Gargantuan Bags
Bags on the runway have taken to extremes, and that includes in size. While there were tiny bags shown, there were also massive handbags sported by many models. Missoni's comically oversized tote with a sleek brown buckle was a standout when it comes to big bags, as was Sunnei's coral-coloured leather bag. While average individuals on the street may not be sporting bags this huge any time soon, we will surely see a move in mainstream fashion toward bags of a larger scale than we have previously. 
If you like our article about the Oversize AW 21-22 bag trend, maybe you want to read Fashion trends 2021: The looks you'll want to wear all fall/winter season.