How luxury fashion helps the convicted con-artist Anna Delvey succeed 
Inventing Anna.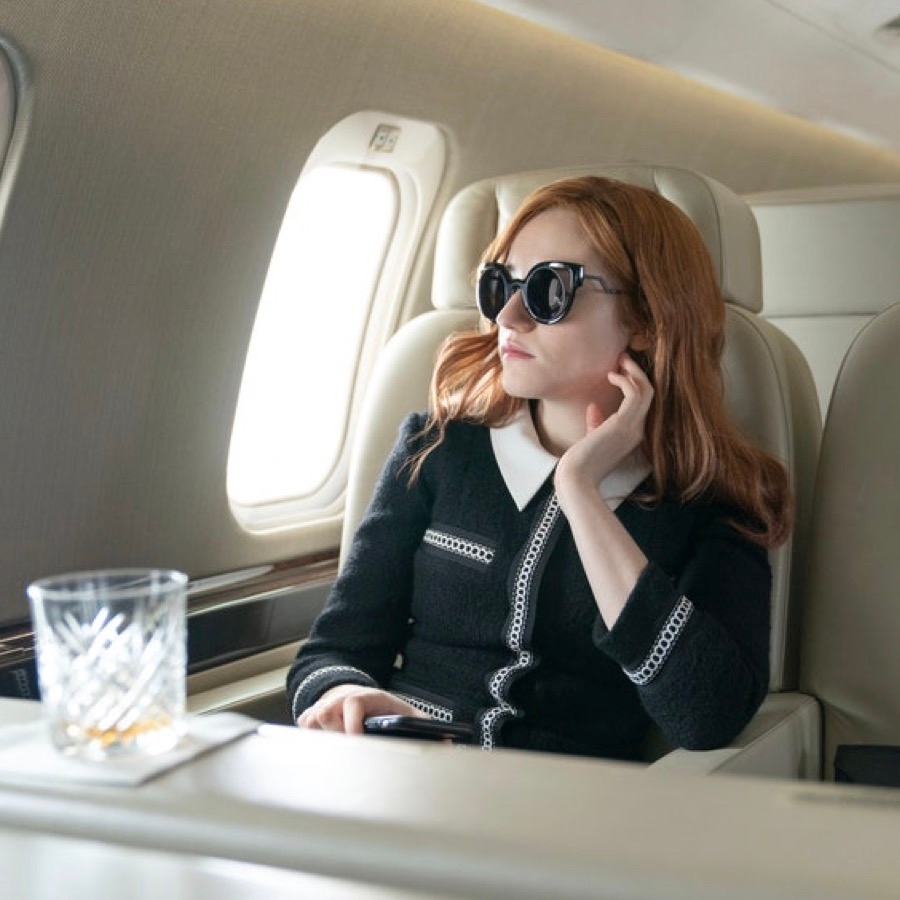 Watching Inventing Anna, a new Netflix series based on a true story, made me think how luxury fashion helped the con artist Anna Delvey succeed in fooling so many people. Known as the Soho Grifter, she took "fake till you make it" to the next level. That is, she duped New York's elite into believing she was a German heiress. And indeed, she used fashion as a tool to create her rich-girl image. She lived the grand life scamming her way through Manhattan and defrauding hotels, banks and even friends.
And after being arrested, Delvey, whose real name is Anna Sorokin, put on a fashion show for the jury during her trial, wearing luxury pieces specially hand-picked for the occasion. As incredible as this may sound, the prisoner hired a stylist to help her choose the proper courtroom looks. So, how did luxury fashion help the daughter of a Russian truck driver invent Anna Delvey, a socialite with a 60 million trust fund?
Luxury fashion in the making of Anna Delvey
The Russia-born Anna Sorokin arrived in New York with a big dream and began hustling to climb the social ladder. Like so many other wannabes in the Insta-celebrity world where appearance is everything, Anna, now Delvey, presented herself on social media as a millionaire living in luxury and high fashion style. Her Instagram showed her in chic hotels, lavish vacations on yachts and private jets, and at the city's best parties. She wore designer pieces by Chanel, Givenchy, Dior, and Supreme. As a result, Anna's apparent fortune blinded her gullible followers, self-seeking friends, and even high-ranked bankers.
By lying about her background and forging documents, Sorokin was able to scam people and banks to finance her lifestyle. Additionally, she almost secured a 40 million dollar loan at the age of 25. Anna allegedly wanted to open an elite art club in New York, the Anna Delvey Foundation but ended up arrested.
Anna's lawyer tried to portray her as an ambitious entrepreneur who intended to pay back her debts. Nevertheless, the judge sentenced her to 4 to 12 years in prison. To sum up, she stated, "I know she is a trendsetter and an influencer… so I think the message should be to the defendant and many of her fans out there that this has consequences."
Anna Delvey's court room look
Despite being caught and exposed, Anna Delvey still tried to convince the jury of her innocence by wearing a mix of luxury and high-street fashion with her signature black Céline glasses. The outfits the con artist wore became the talk of the town and even got their own Instagram account with 15.8K followers! Her stylist chose, for example, a sleek Yves Saint Laurent sheer blouse and Victoria Beckham pants that screamed businesswoman as well as a Michael Kors LBD that Anna styled with a black choker. But she also wore H&M and Zara clothes that look more expensive than they are. And, of course, little white dresses to convey a naif and angelical picture. Believing her image was more important than the truth, Sorokin even threw tantrums when she didn't like the outfits she had to wear. As a result, she arrived late to some hearings. And her lawyer claimed she had had a wardrobe malfunction, as if she were a star, getting ready for a red-carpet event.
Not all that glitters is gold
Inventing Anna is definitely a binge-watching series that captivates our imagination. And, because it's a true story, it leaves a bitter taste in the mouth as it exposes how superficial and deceiving social media can be. After being released, the shameless fraudster claimed that "going to trial is the new sex tape", showing that she would pay any price to become a celebrity. It is a wake-up call for young girls who dream of being famous and are easily impressed – and fooled – by the glitter and glamour they see on their screens. In the same vein, the Netflix documentary The Tinder Swindler shows another real-life con artist. Like Anna Delvey, he wears luxury fashion and leads an apparent glam life to make women believe he's a millionaire and then defraud them. So, take things you see on social media with a grain of salt; not all that glitters is gold.
All images @Netflix.