All About Karl Lagerfeld's Sharp Tongue and His Legacy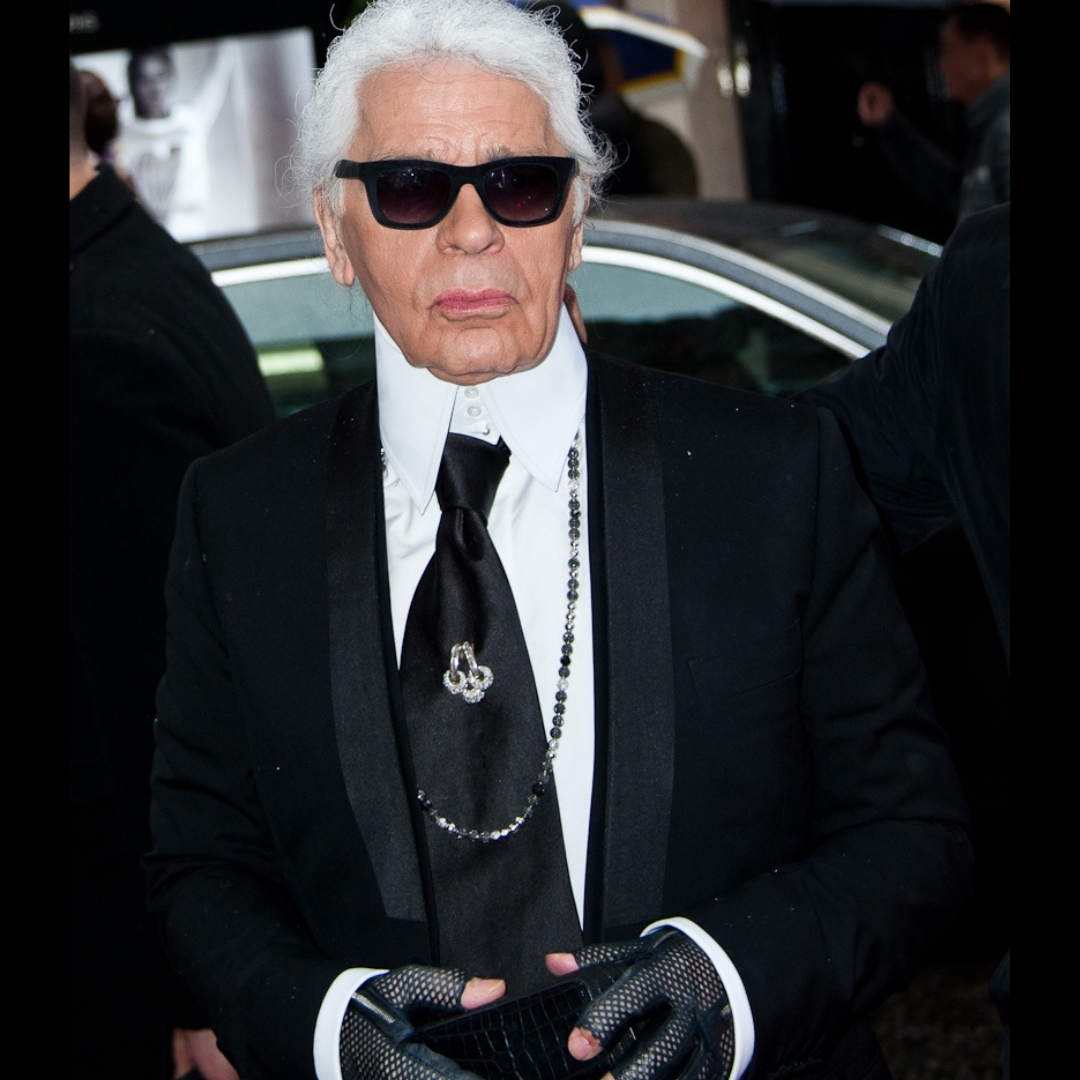 The fashion world is buzzing with excitement as the theme for the 2023 Met Gala has been announced – Karl Lagerfeld, A Line of Beauty. This year, the world's biggest fashion event will pay tribute to one of the industry's most iconic and influential designers of all time. In this article, we'll take a closer look at the designer's life and work, while remembering Karl Lagerfeld's sharp tongue.
But before, for those who may not know, here is a brief explanation of the Met Gala. The event is an annual fundraising gala night for the Metropolitan Museum of Art's Costume Institute in New York City. It's known as the biggest night in fashion, where celebrities and designers come to showcase their most daring and glamorous looks. Each year, the event has a different theme, and guests are encouraged to dress accordingly.
Famous and feared for his sharp tongue, Karl Lagerfeld gave the following opinion about the Met Gala:
"I think the Met Gala is a wonderful thing, but I'm sorry for the people who have to dress up themselves. It's like a masquerade ball, but it's not very funny."
Why is Karl Lagerfeld being honoured at the Met Gala?
The late German designer, who passed away in 2019, was a true visionary in the fashion world. His impact on the industry cannot be overstated.
He began his career in fashion as an apprentice at Pierre Balmain at the age of 17. Later he moved on to work for Patou, Chloe, and Fendi. However, he is perhaps best known for his 36-year tenure at Chanel, where he served as the creative director. Under his direction, he transformed the Maison Chanel into a global brand. Lagerfeld's vision for Chanel, in particular, was transformative. He kept the heritage of the brand, working with the classic Chanel aesthetic and infusing it with modern elements, such as bold colours and unexpected fabrics.
It's no wonder he was dubbed "The Kaiser" – a title reflecting his commanding presence and authoritative voice in fashion. But Lagerfeld wasn't just a designer. He was a true Renaissance man, with a deep appreciation for art, photography, and literature. He drew inspiration from various sources, from classical paintings to modern-day pop culture.
Karl Lagerfeld's Muses
Throughout his career, Lagerfeld had a number of muses who inspired his designs. These included models such as Claudia Schiffer, Inès de la Fressange, and Cara Delevingne, as well as actresses like Kristen Stewart and Diane Kruger. However, the long-lasting friendship that KL maintained with Princess Caroline of Hannover, also known as Caroline of Monaco, makes her his greatest muse.
The Kaiser's Sharp Tongue
Lagerfeld was known for his quick wit and biting sarcasm, often making headlines for his controversial comments. He was famously outspoken about his disdain for overweight people, once saying, "Nobody wants to see curvy women on the runway."
He also sparked outrage with his comments on gay adoption, stating that children should have "a mother and a father."
And who can forget his scathing critique of jog pants, "Sweatpants are a sign of defeat. You lost control of your life, so you bought some sweatpants."
In a conversation, fashion designer Tom Ford asked KL if he was happy, the German designer quickly shoot, "Darling, I am not ambitious".
He had self-depicted humour tools you can see in these quotes about himself: "I'm very much down to Earth. Just not this Earth." And, "I am like a caricature of myself, and I like that. It is like a mask. And for me, the Carnival of Venice lasts all year long."
More from his brilliant mind:
"Don't look to the approval of others for your mental stability"
"If you throw money out of the window, throw it out with joy. Don't say: 'one shouldn't do that'—that is bourgeois."
"Never use the word 'cheap.' Today everybody can look chic in inexpensive clothes (the rich buy them too). There is good clothing design on every level today. You can be the chicest thing in the world in a T-shirt and jeans—it's up to you."
"Change is the healthiest way to survive"
But despite his sharp tongue, Lagerfeld was widely loved and respected in the fashion industry. His legacy lives on through his designs, which continue to inspire and captivate fashion lovers around the world.
So get ready for the Met Gala 2023, where we'll pay homage to Karl Lagerfeld, A Line of Beauty. It's sure to be a night of glamour, extravagance, and plenty of Lagerfeld-inspired looks. As Lagerfeld himself once said, "Fashion is a language that creates itself in clothes to interpret reality."
Images by Wikimedia Commons and Vogue Archive