Alessandra of Hanover: all about the princess's life, work and style 
aka Sassa de Osma.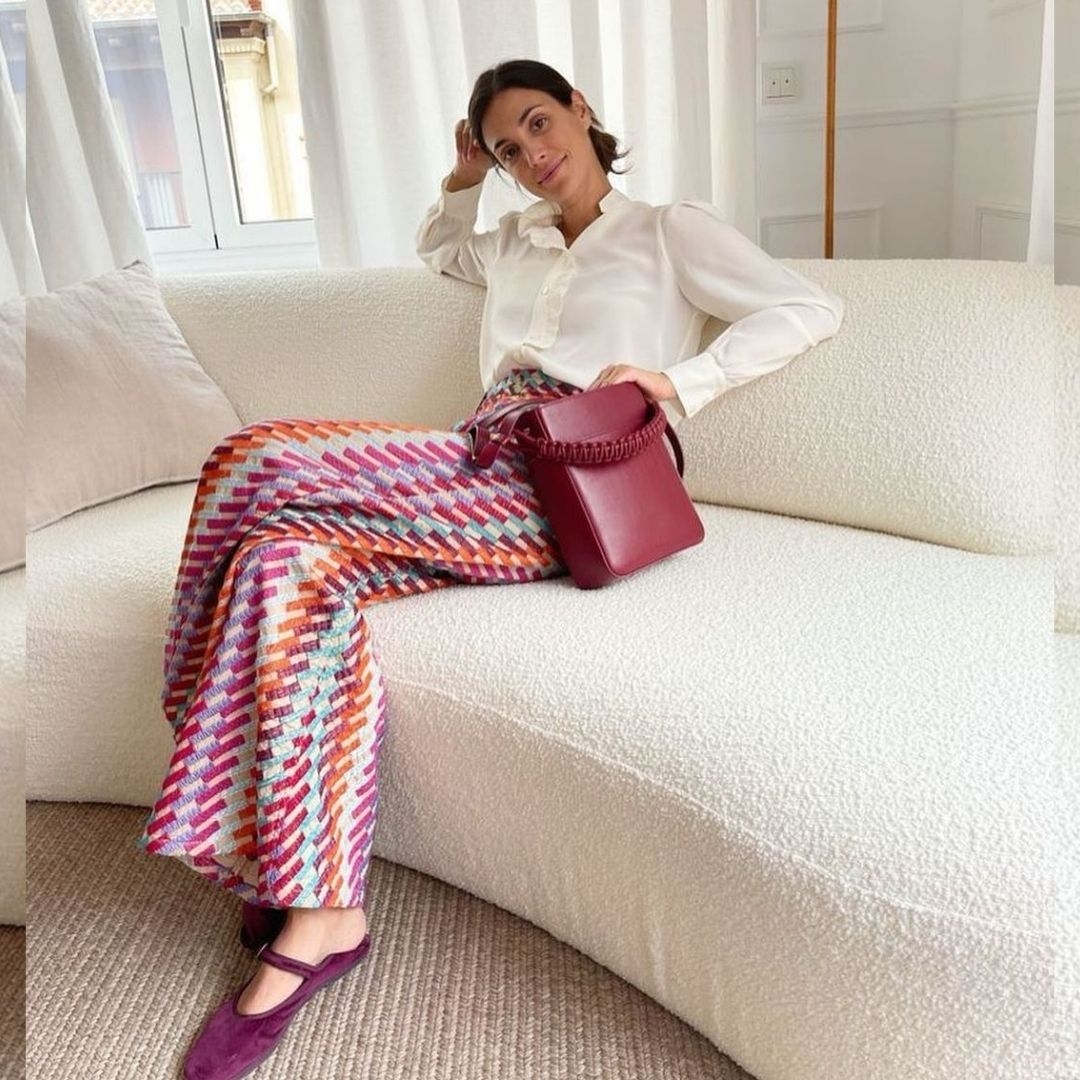 Alessandra of Hanover, AKA Sassa de Osma or Prinzessin von Hanover, has been on the top of our best-dressed royals list for some time, thanks to her exceptionally chic style. The stylish wife of Prince Christian of Hanover turns heads wherever she goes. No matter whether in luxurious colourful dresses or jeans with sneakers. But besides looking fabulous at royal weddings and events, the princess is also a successful bag designer and mother of two. So, let's have a look at her life, work and style for some fashion inspiration.
From Peru to Madrid
The Peruvian Alessandra de Osma met her now-husband, the second in line to the Hanoverian throne. in Peru. The story that some newspapers tell that the 14-year-old Peruvian was chosen to be the prince's guide while he was on vacation in 2005 in Peru is not totally true. He was on vacation in Peru and someone connected him with Alessandra's cousins. And that's how she met him, at 18 years old, by the way. He certainly was impressed by the former Bottega Veneta, Chanel and Missoni model who's also a lawyer with a master's degree in fashion and business management. As a result, the pair began dating six years after their first encounter.
They got married in London in April 2018 and, five months later, had a fantastic religious ceremony at the Basilica de San Pedro in Lima. The bride looked stunning in a lace wedding gown by Spanish couturier Jorge Vazquéz and the Floral Tiara that Princess Caroline de Monaco had worn when she married the groom's father.
The royal wedding celebrations lasted three days, and guests included Princesses Beatrice and Eugenie. Additionally, Pierre and Andrea Casiraghi, with their wives Beatrice Borromeo and Tatiana Santo Domingo, Charlotte Casiraghi and Prinzessin Alexandra von Hanover, were present. The couple lives in Madrid and welcomed twins in 2020.
Alessandra von Hanover's label Moi & Sass
Since 2018, Alessandra de Osma and her friend Moira Laporta have had the handbag label Moi & Sass. Together, they create high-quality bags that are hand-made in Spain. As a result, luxury boutiques sell chic leather and suede bags in timeless and minimalist silhouettes. Read Alessandra of Hanover designs new bag collection to know more about de Osma's high-end bags.
Why Princess Alessandra of Hanover is our style reference
Over the years, Alessandra de Osma has become a fashion reference and style inspiration, the Prinzessin von Hanover's refined looks are always eye-catching. Usually, she chooses dresses with Latino references for gala events, for example, bright prints and ruffles that remind her native Peru. Additionally, the princess is not shy when it comes to bold accessories like the breath-taking necklace she wore to the wedding of Nina Flohr and Philippos of Greece.
Nevertheless, her relaxed day-to-day looks are equally chic. Even when the bag designer wears jeans and sneakers, she pairs them with elevated jackets and a stylish Moi & Sass bag, of course.
She knows how to create high/low looks that are great style inspiration for women on the go. The cool yet put-together outfits are perfect for going to the office or out with friends.
Title photo @moiaandsass
You may also enjoy discovering 10 little-known facts about Catherine Duchess of Cambridge in our video below:
[fvplayer id="326″]