#CloseEyeOn: One-of-a-kind Ikat coats from Aleksandra Viktor 
The piece you need.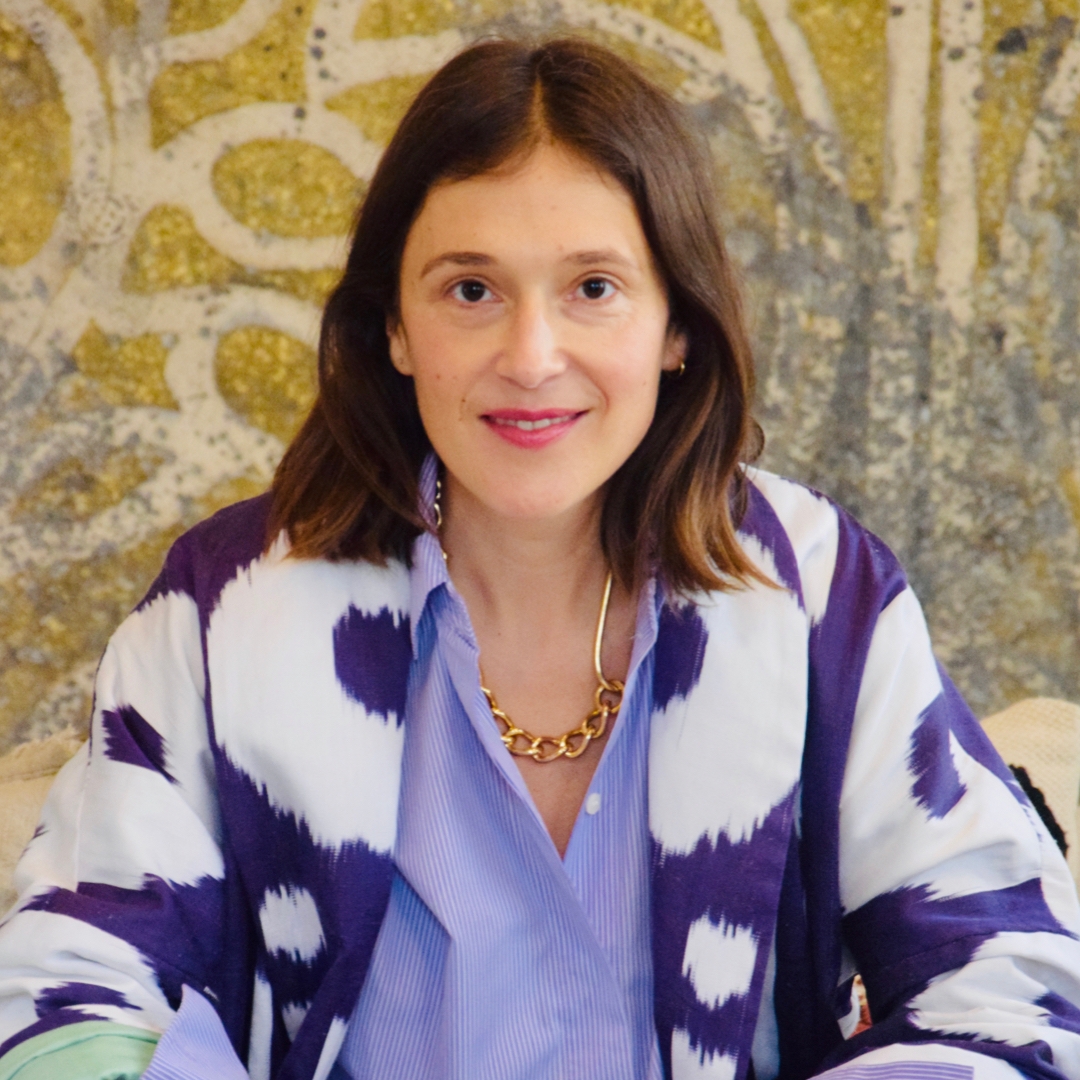 Who doesn't love to wear a fabulous statement piece that nobody else has? We spoke to Aleksandra Jagdfeld about her unique brand that specialises on one only staple piece, the coat. The debut collection of the Berlin-based luxury label, Aleksandra Viktor, consists of nine one-of-a-kind contemporary coats made from the traditional hand-loomed Ikat fabric.
Ikat is a weaving technique used in various cultures, but Aleksandra Viktor Chapan coats' specific cloud-like patterns are unique to Uzbekistan and go back to the Silk Road. The local artisans dye the yard in sections before weaving. This creates irregular colouring and geometric patterns in the hand-woven fabric. 
Each coat has different patterns that embody centuries-old rituals and handicraft techniques. Aleksandra Jagdfeld curates the beautiful colour combinations of the limited edition Aleksandra Viktor coats made in Germany.
One fabric, one coat, one size
During a very nice Zoom conversation, the young mother-of-two talked about starting a new business while taking care of small children in the midst of lockdown. By the way, Viktor is her son's name. She told us that before launching Aleksandra Viktor, she had been a fashion buyer for six years. She worked at the iconic Quartier 206, the chicest department store in Berlin of her mother-in-law. It was there that she gained knowledge of luxury fashion retail. But also realized how wasteful fast-paced fashion could be in a sense that each new collection eliminates the previous one.
So Aleksandra chose to focus on the one iconic piece in the wardrobe that you can wear for years to come. She wanted to create a timeless and seasonless garment. And her Aleksandra Viktor one-of-a-kind Ikat coats are not only that but also unisex and extremely versatile. In fact, they can be worn both in casual and elegant looks, day or night.
13 meters of fabric
When Jagdfeld started her slow-fashion label Aleksandra Viktor in 2019, she developed with Uzbek artisans a special blend of 50% cotton and 50% silk with the perfect weight for the sophisticated coats. Because of the intricate patterns, she needs 13 meters of fabric to make each coat. The linen is 100% silk. With these one-of-a-kind coats, Aleksandra Jagdfeld takes us on a journey to far-away, exotic places. Her luxurious pieces combine heritage, tradition and contemporary design.
Who wears Aleksandra Viktor?
Each of Aleksandra Viktor Ikat coats is inspired and named after one of Jagdfeld's friends. The woman who wears Aleksandra Viktor is, of course,  a strong and stylish woman who is not afraid to stand out from the crowd. She uses fashion to express herself and have fun. The luxurious coats with a boho feel are almost a piece of art. Like its fellow German brand Rianna + Nina, Aleksandra Viktor provides high-luxury fashion with elaborately manufactured pieces to women who value craftsmanship and sophisticated design.
Aleksandra Viktor Ikat coats are available online. Jagdfeld also sells them in small private sales. 
 Titel photo: Aleksandra Jagdfeld wearing her creation. All photos courtesy of Alexsandra Viktor.