7 Unexpected Travel Destinations 
Start packing ASAP!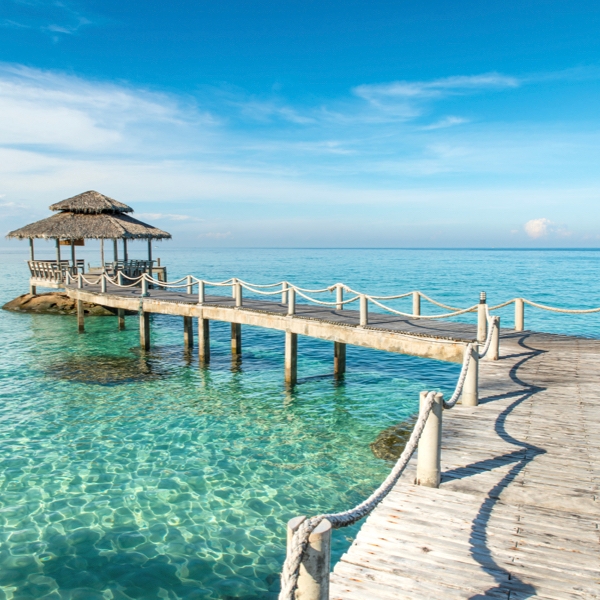 We're all looking forward to being able to travel again. But you surely want to find somewhere truly special to go, don't you? Consequently, we've rounded up seven unexpected travel destinations for you, from exotic beaches to places most tourists don't choose. Additionally, we picked affordable yet fantastic destinations because being on a budget doesn't necessarily mean you shouldn't travel.
Georgia
A friend recently told me that Georgia was one of the most fascinating and unexpected travel destinations she had ever been to, not to mention it is quite affordable. As a result; the Caucasus country got definitely to the top of my bucket list. Georgia has a cultural mix of influences from Russia, Turkey, Central Asia and Persia. Its capital, Tbilisi, is divided by the river Kura, with the modern pedestrian Bridge of Peace connecting both sides. There are beautiful ancient churches, mosques, small cobblestone back alleys and picturesque little streets with shops to visit. Additionally, you'll find stunning mountains with small villages and the Black Sea beaches outside the city. Above all, you should not miss Vardzia, the cave monastery dating back to the 12th century.
Romania
Another underrated Eastern European gem, Romania is a triumph of magical sceneries, vibrant cities, and castles. Count Dracula, anyone? Visit Romania now to make the best out of it. With half the tourist and more affordable than most other castle-crowded travel destinations, its beauty is unexpected. So, go fall in love with Transylvania, for starters.
Portugal
Head to Portugal to plunge into Lisbon and Porto's vibrant city life and for incredible beaches in the Alentejo and Algarve. You will find unexpected little villages so charming Portugal will go to the top of your travel destinations list.
Costa Rica
If what you're looking for is a tropical paradise with pristine beaches, volcanos and exotic wildlife, the province of Guanacaste in the northwest of Costa Rica, is the travel destination for you. You will find affordable hotels, fabulous beaches like Playa Hermosa, and national parks perfect for outdoors enthusiasts. Guanacaste capital is Liberia, a small town known as "the white city", because of its colonial architecture.
Thailand
Thailand is an exotic paradise and a favourite travel destination among beach-lovers looking for affordable vacations. Consider staying away from the central touristic locations — Rough Guides suggests Nakhon Si Thammarat and Mae Hong Son Loop, but once there, you shouldn't miss Ayutthaya, a Unesco World Heritage Site
Vietnam
With its fantastic food, exotic jungles, cities and people, Vietnam is an excellent travel destination. A must-visit, especially when it comes to treasures like Halong Bay with its floating fishing village and rock islands, Ho Chi Minh, and the Mekong Delta.
South Africa
If you like the paradox of luxe at affordable prices, South Africa is your oyster. In the right season, between May and September, your stay at a luxury hotel or some exotic safari adventure will be unforgettable. Do not miss Cape Town and Hluhluwe-Imfolozi. To sum up, for unexpected wild-life adventures and breath-taking scenarios, South Africa is your travel destination.
Start packing and enjoy your vacations; you deserve them!
Finally, watch the video below for one more unexpected travel destination; the incredible Hotel Elephant.
[fvplayer id="127″]
Photos via Shutterstock