5 trends to wear until the end of summer 
And beyond.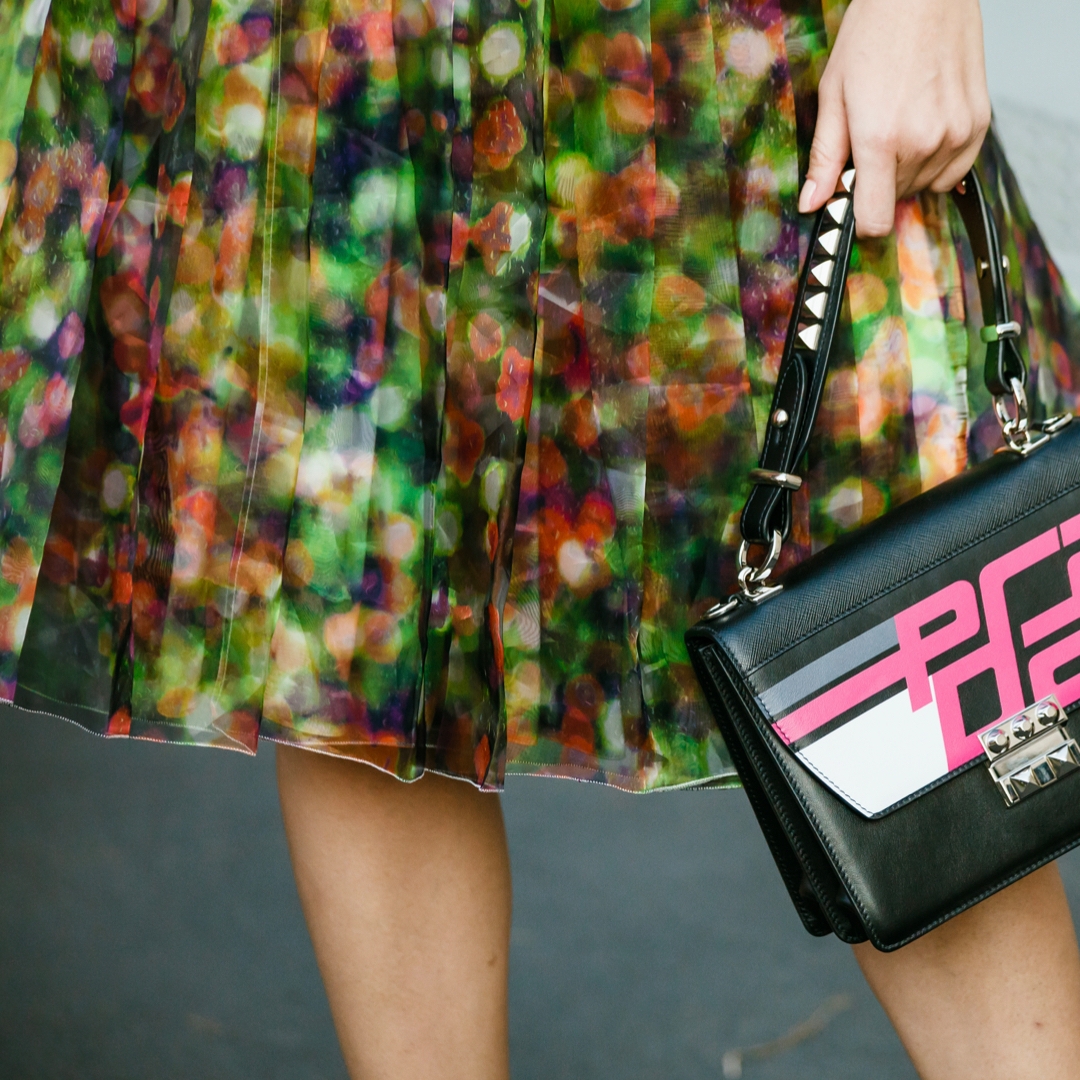 This summer is absolutely special. We've been waiting to hug and kiss again, to dance and feel alive as never before. But also, we are longing to dressed up again, dress to impress! So, of course, we have learned how important it is to have a versatile wardrobe, with pieces perfect for summer and, at the same time, ideal to be layered in fall and last many seasons. That's why we choose 5 trends to wear all summer. And why not, in fall too? 
1- A stylish accessory all year round
When choosing your looks, something always on trend is a stylish accessory that you can pair with anything in summer or any other season. For example, the fabulous and stylish Prada handbags, which don't have to blow your summer budget. A lovely tote bag can be a great pairing to your summer outfit. By the way, you can dress up or down the same outfit by changing your handbag; wear a tote bag for a daytime look, and for the evening, a clutch purse will elevate the outfit. And the right accessory works in every season.
2- Pairing natural fabrics
This summer season is plenty of natural fibres. Pure cotton and linen count as the favourite fabrics among designers. Apart from the trend of being sustainable and environmentally friendly, cotton and linen work well in a summer wardrobe as they are among the fabrics that allow airflow and have the natural ability to keep you cool. You should choose dresses and tops in natural fabrics with classic cuts and fits to be sure you will wear them for many summer seasons. And our styling tip is to pair your cotton dress or top with a nice romantic cardigan and cowboy boots to be ready for fall 21.  
3- A dress for every occasion
Dresses are a synonym for summer. From a floral print to your minimalist LBD (little black dress) for an evening out, summer is the time where your dresses shine. Which colour? Well, the colour that best fits your skin's golden tan. What we want to say is that summer dresses are a good investment in your wardrobe. And combined with a good accessory, you can keep wearing your summer dress for the next season. For fall 21, consider pairing your summer dress with bright-coloured pants.
4- Mini is forever
The British fashion model, Twiggy (aka Dame Lesley Lawson) created shockwaves in the '60s with her bold fashion choice; the miniskirt. Although she wasn't a Dame at the time, Twiggy made the iconic look famous. And this summer, the miniskirt is making a big comeback.
A well-cut mini skirt can slim your waist while extending and enhancing the look of long and slender legs. But, hey, they didn't call her "Twiggy" for no reason. 
Our tip to carry on with your mini skirt through fall and winter is wearing it with tights and knee-length boots. 
5- Halter neck and tank tops
It isn't just the miniskirt that is showing a blast from the past. As we all try to catch a glimpse of what our life used to look like pre-pandemic, we see the rebirth of some pieces. 
The '90s are, for sure, a big reference, with halter and tank tops being seen on the runways and across social media. 
It just goes to show how everything moves in a circle and becomes interesting again. So how can you bring halter decollete to fall season? Just throw a blazer on it and channel your inner Cher.
In a few words, what and how to wear all summer
Hence, it goes to show that through our fashion choices, the biggest trend for summer seems to be original, with a bit of nostalgia, vintage references and a sustainable approach for a seasonless wardrobe. And, for sure, you will rock all summer and beyond wearing the 5 trends above.