10 things to know about Margot Robbie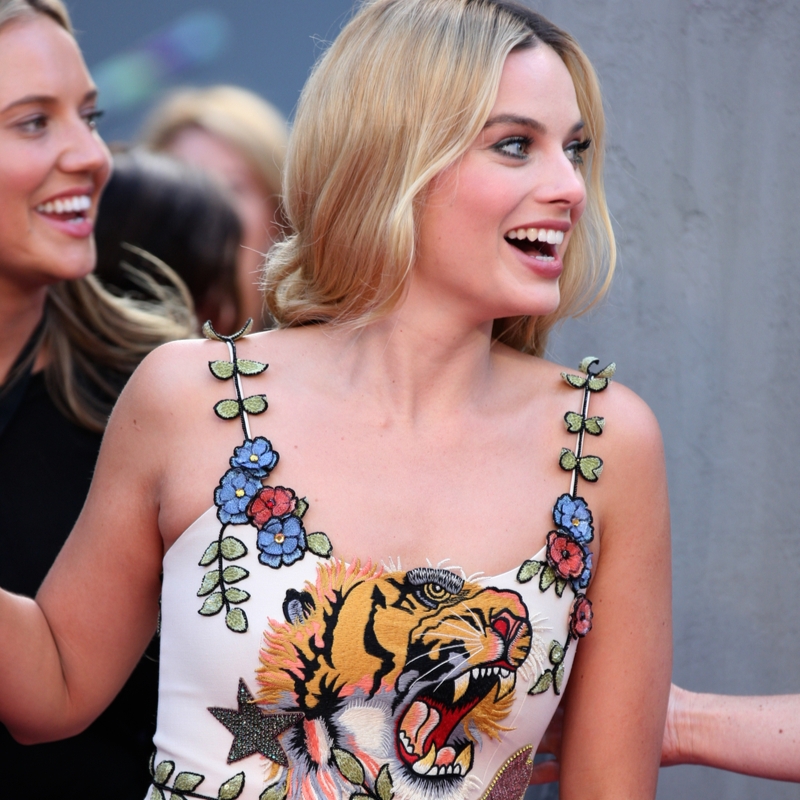 We want to know everything possible about the Australian actress Margot Robbie, the new darling of Quentin Tarantino.
I need to confess that I've already watched Once Upon a Time in Hollywood, twice, within the first week of launch. So, in case you were wondering, Yes, I'm an absolute fan of the director Quentin Tarantino, including all the gory and bloody scenes that make me flinch and close my eyes. Using his own words; 'it because is so much fun, Jan.' (google this to have a good laugh)
Having said that, another reason as to why I went to watch the movie twice is because of  Margot Robbie. I remember the moment I became a super fan of hers like it was yesterday. When I walked out of The Wolf Of Wall Street, I was taken aback by her nearly flawless performance as Naomi Lapaglia. I remember thinking to myself, who is that girl who grabs all our attention?
Now that you know how a serious fan I am, we can move on with 10 facts you didn't know about the actress starring in Once Upon a Time in Hollywood, as the late actress Sharon Tate.

1- Maggie Robbie was a soap opera actress
Before she became a Hollywood actress, Maggie Robbie starred in an Australian soap opera.
She took on the role of Donna Freedman on Neighbours from 2008-2011. The character was supposed to be a guest, but she became so popular that she was promoted to a regular cast member. Which if we're being honest, doesn't surprise us a bit!
2- Maggie Robbie punched Leonardo di Caprio
During the auditions for her role in Wolf of Wall Street, in 2013, she wanted to impress director Martin Scorsese, and co-star Leonardo di Caprio so badly, that she went off-script and smacked Leonardo di Caprio across the face. It worked, and she got the role.
3-Maggie Robbie first big awards
She also received an Empire Award for Best Female Newcomer and was nominated for the BAFTA and MTV Movie Award for her role in Wolf of Wall Street.
4- Maggie Robbie fashion choices
In case you were wondering, she is not very picky when it comes to fashion.
She told Grazia Daily, "Most of the time I end up wearing shorts and a T-shirt and a pair of Converse." And she added, "If I'm making an effort, it's on the less feminine side, more grungy and edgy." However, observing her outfits for the red carpet, we can say she likes Oscar de la Renta and Ellie Saab. Truly the best of both worlds.
5-Maggie Robbie is a real Australian babe
She's a nature girl. Apart from being a member of Greenpeace, Margot said in an interview that she is the happiest when she is surfing or out on the farm hunting wild pigs, or building cubbies out in the paddocks.
6-Maggie Robbie is a cool feminist
She turned down a considerable amount of money to pose naked on Playboy. The actress claims that she would only take off all her clothes for artistic purpose and that she has no need to exhibit her body on the cover of Playboy or any male magazine.
7-Maggie Robbie tattooed Cara Delevingne
She is an amateur tattoo artist. On the Suicide Squad movie set, Margot Robbie tattooed co-star Cara Delevingne and director David Ayer. Even though there might still be some room for improvement, we wouldn't mind getting a tattoo from her.
8- Meet Maggie Robbie at ice hockey
She is a die-hard New York Rangers fan.
9- Maggie Robbie diet
Margot Robbie loves beer, french fries and burgers, but if she needs to lose weight for a role or just a bikini, in her own word, she 'eats carrot sticks for three days'. A Play hard, work hard girl.
10- Margot, what a surprise!
Last but not least, she is BRUNETTE!
S.S.