The Highlights Of Paris Haute Couture 2023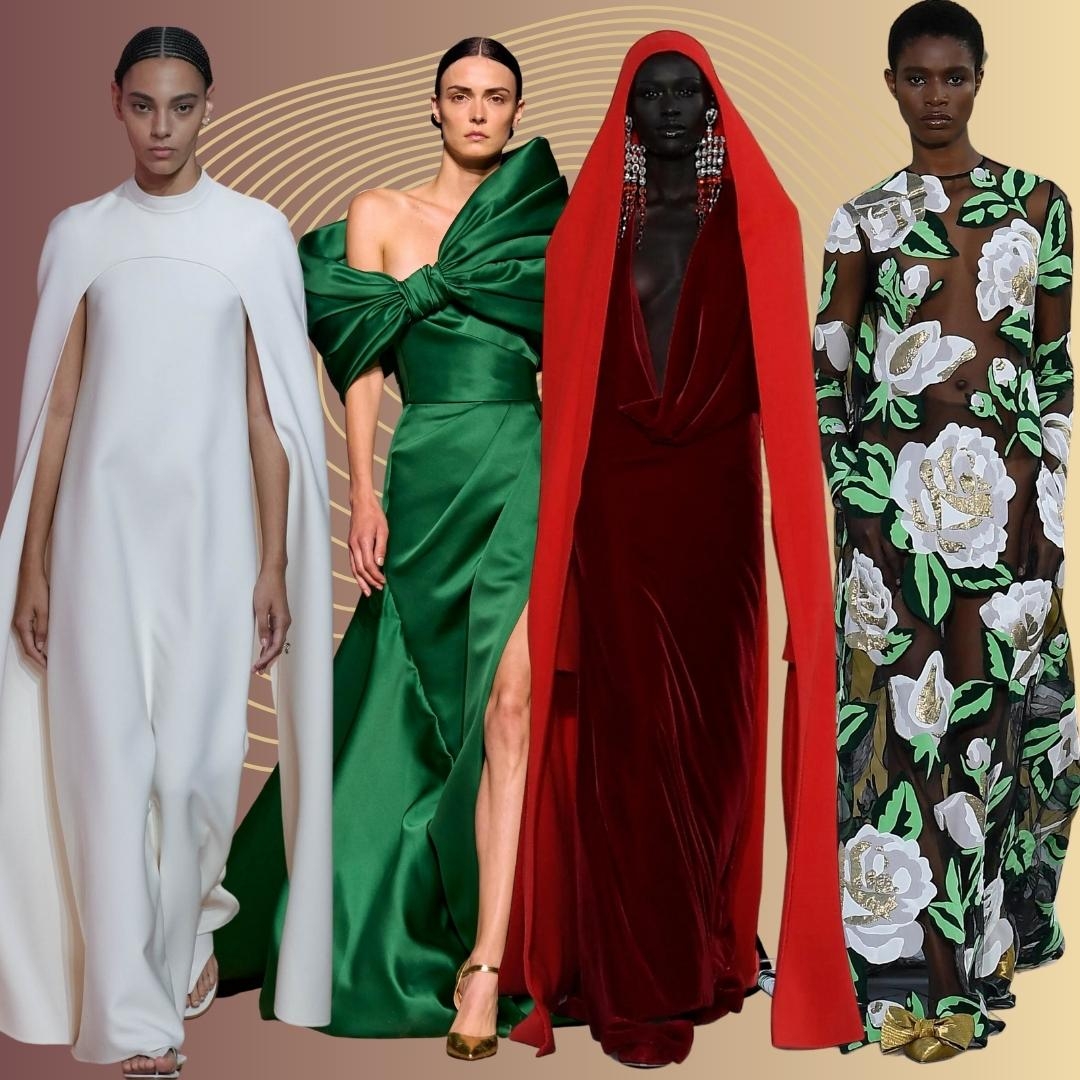 From July 3rd to 6th, the city of lights, Paris, played host to the fashion community for the Fall 2023 Haute Couture Week. Showcasing in opulent castles or along the picturesque Seine, they painted a picture that French grandeur and allure are on the fashion compass for this season and beyond. So, buckle up! This article will take you on a tour of the highlights of Paris Haute Couture Week; from the amazing runways to our opinion about Valentino's Press Release.
1- Fashion is Switzerland
Remember a few months back when Paris's streets were more like a landfill than a bustling tourist hotspot? Amid the Fall 2023 Haute Couture Week, the city was redolent more of charred cars than Chanel No.5. Yet, fashion and luxury are seemingly pandemic-proof. The numbers keep skyrocketing, Bernard Arnault keeps padding his coffers (and in turn, is the lead sponsor of the Notre Dame Cathedral's reconstruction), and fashion insiders with their trendy sunglasses on the front row turn a blind eye to everything unsightly. So here is one of the top highlights of Paris Haute Couture 2023: Fashion is Switzerland; neutral and indifferent. It often mirrors the political zeitgeist but never politically intervenes. Fashion hasn't liberated any slaves, toppled any political regimes, or martyred any designers. Fashion is a colossal business that equally caters to educated and liberated European women and the wives of Arab dictators. It's what it's.
2- Superwomen in Capes
In a world plagued by war, inflation, and revolution, nothing screams power more than a heroine in a cape. What's her superpower, you ask? Dropping a cool 30,000 Euros on a dress! Chanel floated feminine and fluid chiffon capes adorned with ruffles and bows. While Valentino visualized understated yet majestic hooded capes, something right up Zendaya's alley for Dune 2. Maria Grazia Chiuri keeps waving the flag for femininity and created for Dior a collection paying homage to goddesses, complete with divine capes that trail down to the ground.
3- To Bow or Not To Bow
If you're on team Meghan Markle, you'll give the royal nod next season. But if you're a devout Haute Couture follower, a bow is your golden ticket to a royal wedding (Queen Rania still has a daughter to walk down the aisle!). Giorgio Armani, Elie Saab, Viktor and Rolf and Giambattista Valli pinned their bets on the bow as a quintessential feminine touch.
4- Forever in Bloom
Floral prints and 3D embellishments continue to flourish among the world's 4,000 potential Haute Couture clients (a figure as of 2020). Yes, it's an exclusive club of only 4,000 women worldwide. Design maestros such as Giorgio Armani, Valentino, and Chanel breathed life into dresses festooned with 3D flowers, which are set to be all the rage among debutantes at Le Bal in Paris.
5- Dressed to Kill in Ruby Red
The finest rubies, often described as "pigeon's blood" red are rich, vivid red with a dash of blue. Designers such as Elie Saab, Fendi, Balenciaga and Giorgio Armani have conjured up dresses in this exquisite ruby hue that are nothing short of diva-worthy.
6- Valentino: A Lesson in PR Faux Pas
Fashion designers often walk a fine line between meaningful symbolism and pretentiousness when justifying their creations. They crash and burn when they misguidedly turn to socio-political underpinnings to validate Haute Couture. First off, let's not beat around the bush: Valentino's Haute Couture show at Chantilly Castle was a sight for sore eyes. But, dear Lord, have mercy on us for what followed!
Pierpaolo Piccioli's press release read, "It's somehow paradoxical to show in a historical site that I believe is a metaphor for status and power, a symbolism that has to be questioned and re-contextualized." Going a step further, he argued that staging the collection in the castle's gardens, rather than its luxurious interiors, is a visual 'metaphor' for breaking free from elitist lifestyles and privileges – Liberté, Egalité, Fraternité.
Picking apart each word in this statement would take longer than the 1,000 hours required to whip up a haute couture dress. To make a long story short, the French Revolution slogan killed over 1,400 aristocrats in five days during the September Massacre, and many Valentino clients are descendants of those victims. If Piccioli wants to 're-contextualize' status and power, perhaps he should start offering haute couture on an instalment plan and make the show at a Bingo Palace.
On the flip side, Giambattista Valli nailed it when he stated, "Today, privacy is the ultimate privilege" hence his decision to unveil his collection in the intimate setting of his headquarters. Admitting that haute couture is an exclusive and elitist luxury for the few and wealthy isn't wrong. The market is aimed at 4000 clients, and they should be treated as a small but fine and privileged group. Any other justification smells like guilt.