Guess what; the new fashion influencers are 50-plus! 
Grey is the new black.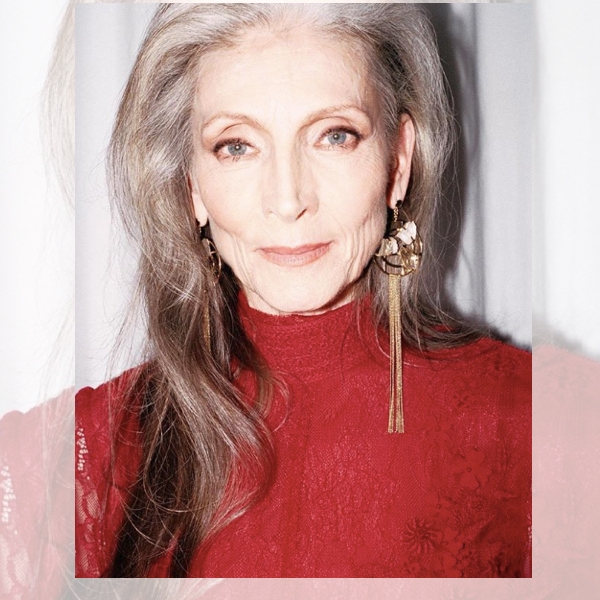 Just looking at the latest Fashion Weeks, Instagram, TikTok and street-style blogs, we can tell that times are changing. The youth-obsessed fashion industry and magazines are finally paying attention to the rise of mature fashion influencers, and these 50-plus stylish women are proving that grey is the new black. With their unique fashion style, influencers over 50 exude the confidence of women who are comfortable in their own skin.
Here are our favourite 50-60-90-plus influencers rocking their sophisticated yet modern looks that inspire us.
50-plus models and influencers on the catwalk
The wonderful Pat Cleveland (68) closed Hellessy's catwalk show, and supermodels from the '80s and '90s are back on the catwalks in the most important Fashion Week shows. The gorgeous Stella Tenant (RIP- †2020) opened Victoria Beckham's show and was on Burberry's catwalk. Christie Brinkley (65) walked at Elie Tahari's runway show, Christy Turlington (50) at Marc Jacobs, and Stephanie Seymour closed Versace's show, to name a few.
Well over-50 influencers showing that style has no age
And it's not just the older models on the catwalks; the fashion world is looking more and more at women of all ages for style reference and inspiration. And people just love the 50-plus fashion icons such as the amazing influencer Iris Apfel (97). Her bold round glasses and more-is-more style made her worldwide famous. In fact, she was the subject of a documentary, has a Barbie doll in her likeness, and has signed a modelling contract with a big agency, all of that well into her nineties.
In the same vein, Ari Seth Cohen photographed the stylish Suzanne Brooks (74) and Valerie von Sobel (79) for his new book, Advanced. The photographer has a fantastic street style blog, Advanced Style, where he features fashionable mature women and plus-50 influencers to celebrate the "fashion and wisdom of the senior set."
The fabulous Accidental Icon
Another extremely stylish woman among the 50-plus influencers is Lyn Slater (66), of the fashion website Accidental Icon. Slater said that starting her website was her way of saying: "I'm not 20, and I don't want to be 20. But I'm pretty cool, and here I am."
French Instagrammer and fashion critic
The French writer and fashion critic Sophie Fontanel has an Instagram account followed by 178k fashion enthusiasts eager to see each day in her mirror selfies, cool styling, and gorgeous grey mane. These new fashion 50-plus influencers are ageless, and their individual and authentic style makes them so relatable to their thousands of followers. Consequently, these new influencers have a massive impact on social media.
Why 50-plus influencers are more than just a passing trend
Age diversity in the fashion industry is becoming more than a trend; it is a reality that brands cannot overlook anymore. To clarify, according to Forbes, plus-50 women, Instagrammers and influencers, are the "ultimate super consumer". That is, because they control 95 % of household purchasing decisions and account for the largest demographic of incomes over $100,000 in the U.S. Additionally, 50-plus influencers and consumers are also changing the beauty industry. And, we all know that beauty tips from mature women are priceless!
Also, over-50 influencers and women in general feel younger than their own mothers at the same age, and they like to dress up and have fun with fashion, proving that style definitely has no age!
Photo via  @Eveline_Hall