30 pieces to prove crochet trend SS21 is big 
High and fast fashion.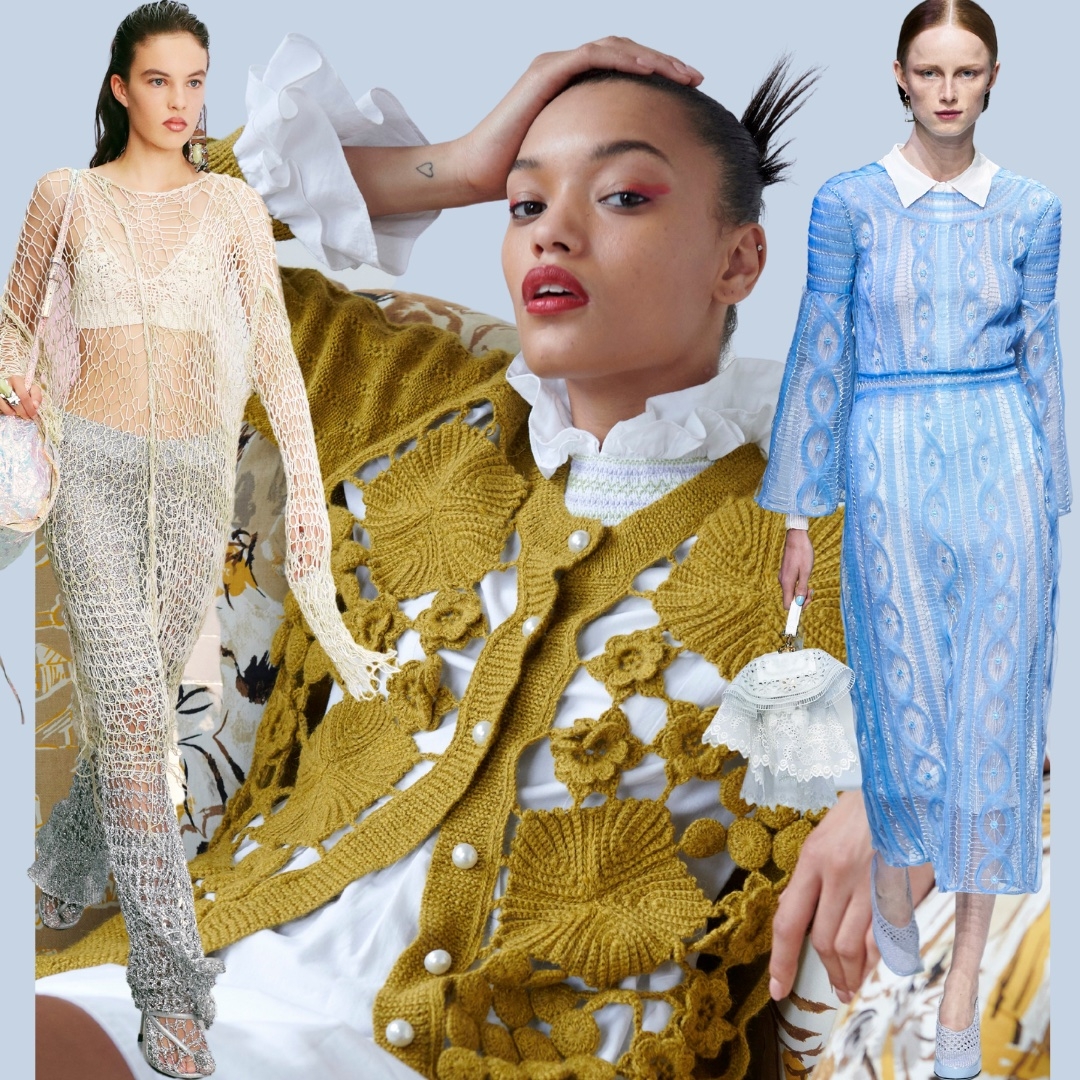 The revival of handmade and DIY fashion has become 2020's ultimate trend. Luxury fashion houses like Fendi and Bottega Veneta have made crochet trend SS21 a key in their collections. Gen-Z Instagramers have also been overloading the social media platform with their playful crochet hats. For instance, Vice President Kamala Harris's step-daughter, Ella Emhoff, became the Internet's next sensation with her handmade beanies, bags and tops.
However, true icons like Cher and Melanie Griffith have already introduced us to the crochet trend in the 70s and we just can't stop wearing it ever since! So, to prove that crochet trend SS21 is a MUST-have this summer, our editors have selected 30 pieces that you'll fall in love with.
The crochet hat
Stars like Kendall Jenner, Bella Hadid, Kaia Gerber and her adorable dog Milo all enjoy wearing the sprightly woven hat. It's the absolute It-accessory for your offbeat style with its distinctive and vibrant designs. High-end fashion brands have also been celebrating this jolly creation. For instance, Prada has released their own crochet bucket hat. We'd love to block out the sun with this one!
Dresses
With the loosening of restrictions, we're ready to boost our mood. Likewise, endorphin. And what better way to do this than adding a new colourful crochet dress to our wardrobe? From poppy block colours to deadstock patchwork, these retro, hippy-inspired pieces gives us an instant vacation feeling.
Tops
In days of extreme heat, we go for soft and comfortable crochet tops that let the body breathe. What we love most about them, is the romantic feeling that they bring us. Moreover, the playful textures make them even more daunting. 
Pants and skirts
We've selected a bold palette of pants and skirts for you. Yellow, green and red are exactly what we need after the long lockdown. You can go to the office with Bottega Veneta's lavender's crochet skirt or just slip into Mango's cotton crochet shorts to enjoy a picnic day with your girls.
Handbags
Add a vintage crochet tote bag or a crochet crossbody bag to your favourite summer outfit. If you're craving the beach life, then you can never go wrong with Nannacay's rattan top handle bag. See all of our favourite accessories below!