French Girls Step into Spring 23 with These Cute Shoes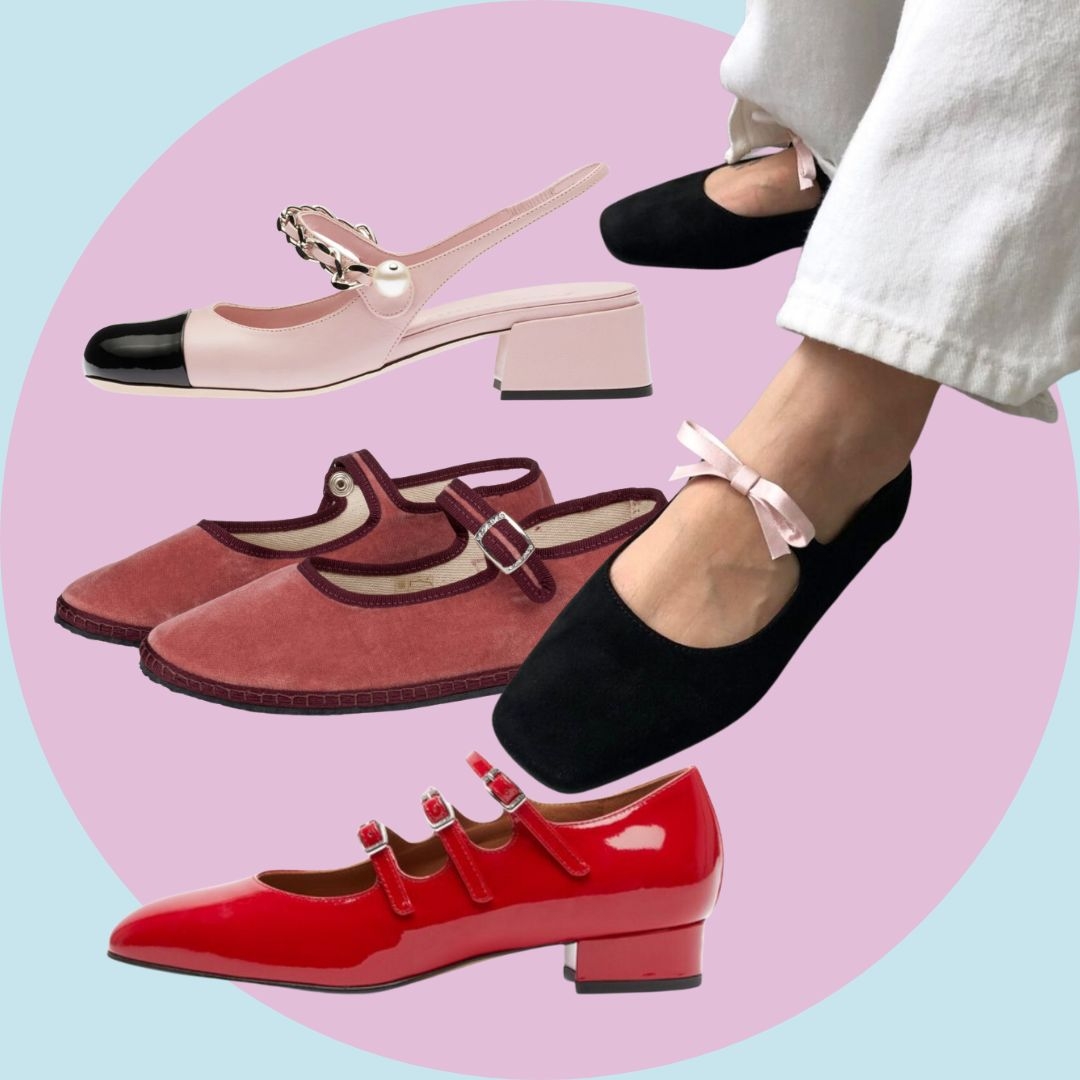 Notorious is in Paris doing some serious style hunting and in this article, we'll talk about the most popular shoes on the streets of the fashion capital this spring. Imagine sipping a glass of wine in a cafe while observing people coming and going. That's the tough life of a style hunter in Paris, but we're not complaining! We've checked out the windows and department stores of the 6th, 7th, and 2nd arrondissements. We also strolled around Le Marais. And even visited museums and restaurants to get a complete picture of what French girls are wearing on their feet this spring.
Mary-Jane Shoes
2022 was the spring of loafers, but in 2023, it's all about Mary-Jane shoes. This shoe style began making a comeback in 2021 and we wrote an article about the history of the Mary-Jane, also known as Flapper shoes. This shoe comes in various materials and heels. But Carel Paris popularized it with its iconic red patent leather model that has taken over the streets of Paris and Instagram. Lucy Boyton is a fan of the brand.
Styling Your Mary-Jane Shoes – Basically, you can pair them with anything – a dress, a mini skirt, or pants. But in Paris, girls are wearing them with cropped pants and pairing them with a cardigan or a romantic top.
Ballerinas
After spending several seasons in the back of your wardrobe, ballerinas are back in fashion, thanks to the Italian brand Miu Miu which went viral with its ballerina model last year. You can find various styles, from completely flat to mini heels, but we recommend checking out the lovely selection at Pêche.
Styling Your Ballerinas – This spring 2023, the new trend is to wear ballerinas with oversized jeans or pants with a long hem. They also look cute with mini skirts or midi dresses. And when the weather is transitioning, pair them with coloured or lace tights.
Slingback Pump
This shoe model is a classic, and the French love the heritage factor and history behind it. Created in 1930, it was considered very daring as it exposed a good part of the foot. In the 1960s, Chanel recreated this model and made it a part of the "Chanel Look." The slingback pump became the trademark of Chanel and is still copied to this day. Madame Chanel once said, "Poof! I am not afraid of how many people copy me – I want a hundred million clients."
Styling Your Slingback Pumps – Follow Chanel's lead and wear your slingbacks with a knee-length A-line skirt or denim skirt. Experiment with cropped or straight jeans, paired with a tweed blazer or oversized shirt, and a white tee or blouse.
Extra Styling Tip
The French woman's style is simple yet chic, and less is always more. So start by eliminating the contour makeup and wear your hair in a natural style. Nobody in Paris is wearing those hard and fake waves that Dyson is trying to convince us are cool.