Dos and Don'ts on how to wear Black Tie 
Elegance is mandatory.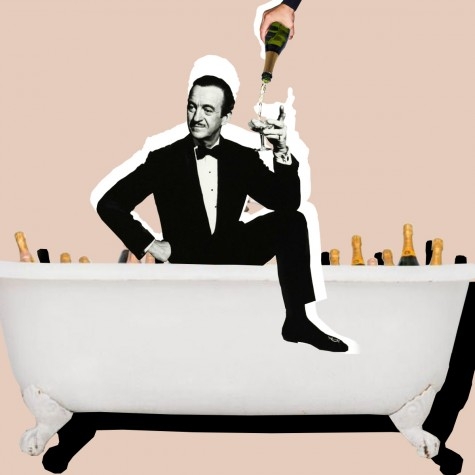 Going to a ball, Black Tie is the formal dress code for men a lot of times. Elegant and classic, it seems quite simple to style. However, with all men wearing the same "uniform", why is it so difficult to know how to wear Black Tie? 
One ball organizer says that "especially the many international guests have difficulties knowing and following the correct dress code for a night at a Viennese Ball." For that matter, in 2010 the UNESCO named the Viennese balls an intangible cultural heritage and they are, as such, as elegant as it gets.
According to Michael Hainey, editor of GQ magazine, "looking great in evening clothes is a matter of getting the basics right." We couldn't agree more. That's why the Notorious Little Guide to how to wear Black Tie will help you choose the right outfit and accessories for your next ball.
Stay classy & don't experiment
A truly elegant man would wear a timeless and classic Black Tie (Americans call it Tuxedo or Tux) to a ball. Please do not try to innovate here, after all, you're getting dressed for a ball in Vienna. So, forget about the black shirts or funny ties and the shiny fabrics (except for the Black Tie satin lapel, of course.), stay elegant and follow our tips:
1- The Black Tie is the one outfit you can't mess around with. It must be black or midnight blue, which is blacker than black. 
2- You should wear black silk bow-tie. By the way, the Duke of Windsor made the grosgrain silk bow tie fashionable. So, choose the hand-tied option.
3- Wear a white smoking shirt with French cuffs and if you wear studs (which we think you should) they must match your cufflinks. 
4- DO wear cufflinks, classic gold with mother-of-pearl models are the most appropriate. 
5- A white handkerchief, in cotton, silk or linen in the jacket's pocket is a must. 
6- Opera pumps in patent leather with silk ribbons are the perfect shoes to wear on such occasions, but patent Oxford shoes in black leather – only if they are really shiny- are also acceptable. The more daring gentlemen can wear black velvet loafers with some fun embroidery as well.
7- Always wear knee-high black silk socks, unless you are a bold young man with black velvet loafers. In this case, we suggest you dare a little bit more and wear colored socks. You should also match your colored socks with your handkerchief and we assure you that your elegance won't go unnoticed! 
8- Unless you're Cinderella and must run back home at midnight, a watch is not necessary when wearing Black Tie. If you feel the need to always know what time it is though, an elegant and discreet watch may be worn.
9- Belts are a no-go! You will need braces to keep your tailcoat trousers up and they can be black when wearing Black Tie.
Something borrowed
If you don't own Black Tie attire, you can rent one at a reputable store, but make sure to do it well in advance as the good ones are the first to go. The shop's tailor will customize your outfit so that it fits you perfectly; not too long nor too short, not too big nor too small. Here are some addresses where you can rent your White or Black Tie attire in Vienna:
frack.co.at or lamberthofer.at
By the way, in the German-speaking area as well as in northern Europe Black Tie is also referred to as "Smoking".
Photos: Shutterstock. Collage: 4e7 Media