#BuyBetter- A Curated Christmas Gift List for the Fashion-Fluent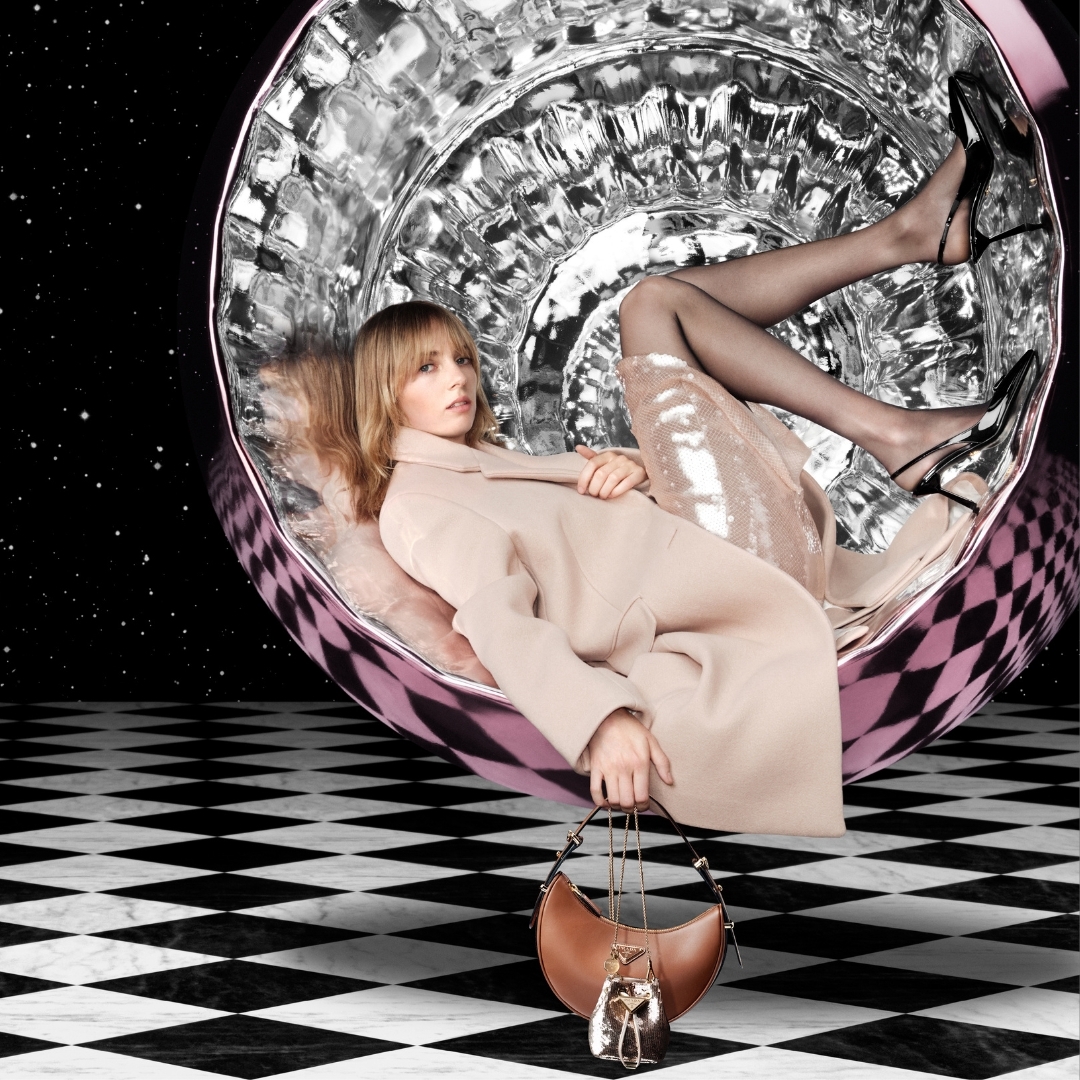 Is it already Christmas? Has the calendar played a trick on us this year, shifting Christ's birth to November? I must confess, traditionally, I've been one to leave my Christmas shopping to the last gasp. I mean, on the 23rd of December, you'd find me dashing about for those final treasures. Yet, this year heralds a change; I'm determined to tick off all my gift purchases by the month's end. Black Friday, anyone? Well, join me on this delightful journey through our article, where I'll unveil a meticulously curated Christmas gift list for those well-versed in fashion, lovingly prepared by Notorious. We've scoured the realm of fashion and beauty stores, perused the glossies, and delved into the depths of online editorials to craft for you an inspired selection of Christmas gifts. Ready to embark on this festive adventure?
FOR HER
1- Shearling coat
Kolonaki is a Spanish gem that we at Notorious stumbled upon – quite by accident, mind you. We're letting you in on this little secret, but let's just say we're feeling particularly generous because, well, it's Christmas.
2- Le Croissant Earrings
The Jacquemus Le Croissant earrings are perfect for those looking to add a dash of French charm to their Christmas menu.
3- Celine Cat Eye
These Celine sunglasses are essential in a curated Christmas gift list for the fashion-fluent.
4- Ganni x Barbour
This Ganni quilted jacket, a marvellous creation born from a collaboration with Barbour, has swiftly ascended to the echelons of a collector's must-have. A true gem for the discerning wardrobe.
5- The Red Jumper
COS cashmere deserves all the spotlight, and its vibrant red hue positively screams Christmas. So, be generous and make sure this pullover finds its way onto your Christmas gift list.
6- Jacquemus Bag
The Jacquemus Le Grand Bambino bag in red is a must-have this season. Seamlessly transitioning from city streets to ski resorts, it carries the same charm and style wherever it goes.
7- Dôen Dress
DÔEN is a women-run business offering collections inspired by a nostalgia for the coastal California of decades past. Taylor Swift, Kylie Jenner, Selena Gomez and Kaia Gerber are among of Dôen fans.
8- Celine Eau des Parfum
Celine Haute Parfumerie's Saint Germain des Prés captures the essence of eternal youth and the allure of Paris's Left Bank.
9- Prada Bag
The Prada Arque Shoulder Bag is on this list as the gift you should treat yourself to.
10- Clarks Wallabees
Clarks Wallabees are the latest trend in footwear for this and the upcoming season. They look super cute paired with dresses and denim.
FOR HIM
1- Acne Studio Beanie
The Acne Studios Beanie and scarf are at the top of fashion technology company Lyst's list as the most sought-after products by consumers. So, this Christmas gift is a guaranteed success.
2- Acne Studio Scarf
3- Bomber Jaquet
Ferrari launched its fashion line in 2021 under the creative direction of designer Rocco Iannone. This bomber jacket is unisex and made from eco-friendly satin-finish nylon.
4- Weekender
The Weekender is a classic item on the most chic Christmas lists. And we've found this super elegant model with a volume of 49.5 litres and various compartments.
5- Desert Boots
The Kenzo Desert Boot features a super modern design with a striking sole and can be paired perfectly with corduroy trousers and denim.
6- Byredo Parfum
Having a Byredo perfume on your Christmas list speaks volumes about your good taste. Oud Immortel is a unisex scent with notes of patchouli and papyrus, and nuances of tobacco leaves and moss.
7- Fisherman Sweater
Nothing is cooler than a fisherman's pullover from the brand Le Mont Saint Michel, a heritage brand from Normandy.
8- Jimmy Hendrix Pen
This is a special edition Montblanc pen dedicated to Jimi Hendrix as part of their Great Characters series. Just imagine this beauty under your Christmas tree!
We wish you a Merry Christmas. And a conscious and sustainable Christmas Gift List!
Image courtesy @Prada