#SummerFix – Best White Dresses 23 From Your Favourite Brands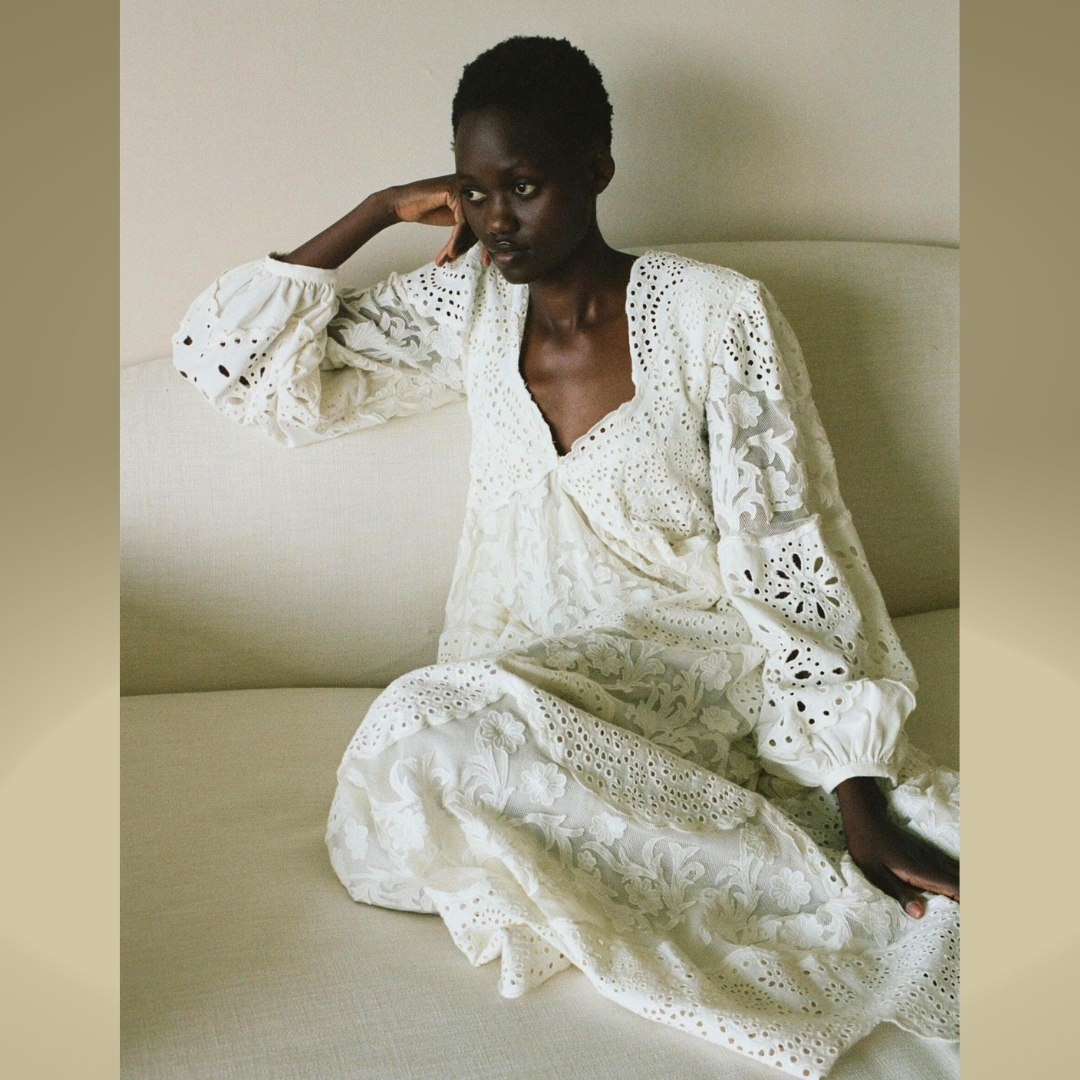 We've done the heavy lifting for you and dug out the best white dresses 23 from shops like Mango, H&M, Zara, Massimo Dutti, ME+EM and Sea New York.
It's been a few years since white was added to winter collections as a chic colour. Snow white, that is. However, the white dress has become the ultimate symbol of the summer season. It's like the 'go-to' ice cream flavour in your wardrobe, perfectly capturing the essence of summer.
Nothing beats a white dress to accentuate your fresh tan. And hey, what if you're one of those who don't tan but turn into a tomato? No worries! The American actress Elle Fanning (rocking that rosy white complexion) proved at the latest Cannes festival that white looks stunning on every skin tone.
In this article, Notorious is going to showcase the must-have white dress models you need to consider this summer of 2023. We've done the heavy lifting for you, scouring through dozens of stores. The result? A handpicked selection of stylish white dresses, following the latest trends at affordable prices.
Best White Dresses 23 – Mango
From cotton and lace to linen and knit, these are the white dress models we absolutely adored at Mango. These styles work seamlessly whether you're in the city or by the beach.
Best White Dresses 23 – Massimo Dutti
Massimo Dutti has created a collection that is an absolute must for your trip to Greece or St. Tropez. The looks are effortlessly stylish and ultra-chic, ticking all the boxes for that sophisticated getaway vibe.
Best White Dresses 23 – H&M
H&M offers many options that might leave you spoilt for choice, but these dresses are truly remarkable. We've handpicked two Kaftan models and two column-dress. The materials are simply gorgeous, like the 70s-inspired brocade Kaftan, the cotton knit with trendy fringes, and the intricately Broderie anglaise dress.
Best White Dresses 23 – ME+EM
We've previously showcased exquisite dresses from ME+EM in our article on the best British brands with tea dresses for weddings and garden parties. Who's a fan of ME+EM? Well, celebrities like the Princess of Wales, Zoe Ball, and Cara Delevingne, among others, have all fallen in love with their designs.
Best White Dresses 23 – Sea New York
Sea New York is a brand that has gained popularity among Instagram-savvy It-girls. The brand's founders, Monica Paolini and Sean Monahan, have beautifully combined a romantic and feminine aesthetic with clean and contemporary lines. We've carefully selected dresses that will withstand the test of time and become staples in your wardrobe for years to come.
Best White Dresses 23 – Zara

The summer collection from Zara is absolutely amazing. However, we've got to tread carefully and avoid picking the dress that's going to go viral as the ultimate Zara sensation of the season. We wouldn't want to lose that sense of exclusivity that comes with having great style, and certainly not witness our dress flooding everyone's Instagram feed, right? That's precisely why we've handpicked designs that don't instantly scream "Zara" at first glance. These dresses boast a sleek and contemporary minimalistic design, perfectly aligned with the concept of Quiet Luxury.
Feature image courtesy from Sea New York