S Moda unveils what's behind many 'handmade jewellery' brands 
Someone said AliExpress?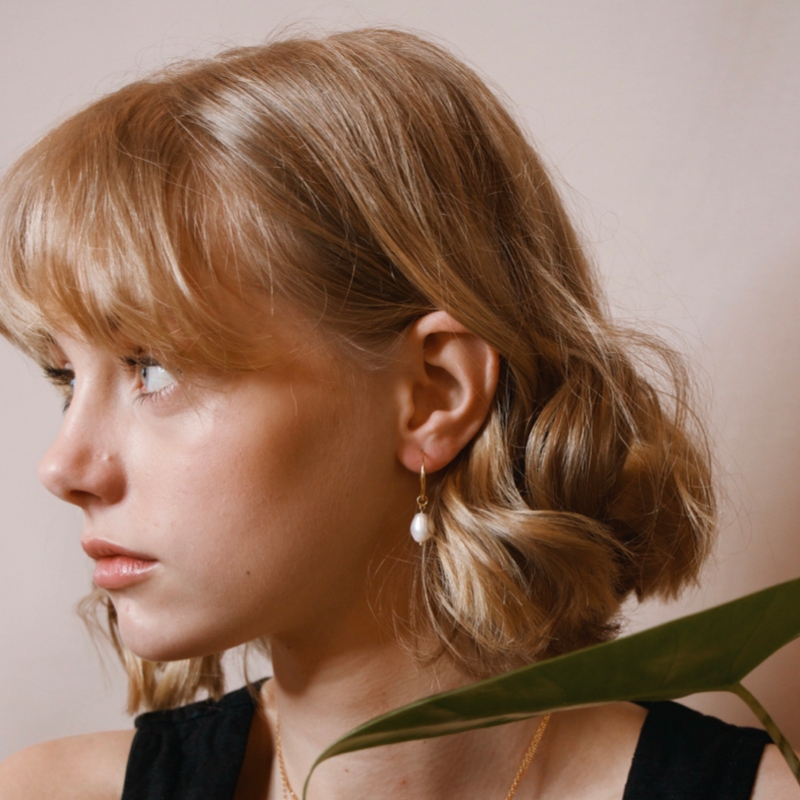 We see more and more brands selling online similar jewellery pieces that they promote on Instagram as handmade jewellery, with beautiful photos that sometimes get thousands of likes. But the Spanish magazine S Moda has unveiled what's behind many of these so-called handmade jewellery brands.
All that glitters isn't gold, or, in this case, handmade
Instagram is a great place to discover new brands. Photos beautifully shot show jewellery pieces carefully styled to catch our attention. As a result, you find trendy and quite inexpensive jewellery to buy directly from the social media app through a link. Above all, several brands promote the jewellery they sell online as handmade and their own design. But, as the S Moda article points out, there are suspiciously similar pieces at a tenth of the price from several suppliers on AliExpress, the giant Chinese online store. 
The magazine from the Spanish newspaper El País gives several examples of brands that claim their jewellery pieces are handmade in Spain but probably aren't. So what does this mean? Are these brands buying at 3 euros to sell at 30, or are the suppliers in China making cheap copies of these jewels?
Handmade jewellery and mass production, side by side
A Twitter user, @aenea_h, started a thread that went viral. It shows side by side, photos from handmade jewellery brands and similar pieces available on AliExpress. Certainly, some of these brands even use the same photos that appear on the Chinese giant. Actually, if you want to find similar pieces, it is very easy. That is to say; the online store has a function where you upload a photo of the handmade jewellery you like. Then, the app searches equivalent items, when not the same, through millions of products they offer.
S Moda contacted the companies cited on Twitter. However, several declined to comment. Others closed their Instagram accounts and online shops. Finally, a few clarified they are retailers and buy from reliable suppliers. Moreover, two brands said the photos of their handmade jewellery that also appear on the Chinese platform were stolen.
@aenea_h twitted "Instagram jewellery brands that should call themselves AliExpress distributors". And added, "they laugh at those who take jewellery seriously."
Hilo de marcas de joyas de instagram que deberían llamarse distribuidoras de aliexpress. pic.twitter.com/lVDuKCVDge

— brndyy (@aenea_h) May 7, 2020
How to know the truth and why it matters
Small family-owned jewellery brands and artisans face unfair competition from the Chinese online store. That is because factories in China can offer much cheaper versions, mass-producing with low-quality materials. Additionally, jewellery brands that sell these pieces claiming they are exclusive and handmade taint the reputation of the whole artisanal sector.
A good sign that indicates jewellery brands really offer handmade pieces is when you see photos on Instagram of their own teams working. If you don't see similar pieces at every corner, you know the brand works with exclusive design. On the other hand, shops that take too long to ship the product are usually shipping them from China and not within Europe.
Is dropshipping that bad?
There are thousands of suppliers on AliExpress. So some jewellery brands and Instagrammers make an incredible curation, selecting the best pieces to sell in their online shops. Additionally, some also customise pieces bought from factories to give them a personal touch, as hand-setting gemstones. To clarify, we have nothing against this practice, called dropshipping. However, the problem is when brands lack transparency, fooling the customers into buying online jewellery they believe is exclusive and handmade.
Check some brands that have handmade jewellery or exclusive design
1- Sylvia Toledano
2- Rosa Marlene Wien
3- Ca&Lou
4- eve's Jewel
5- Paul Products
Photos by Joeyy Lee via Unsplash.