What to wear in Greece inspired by Dior Cruise 22 
Golden summer.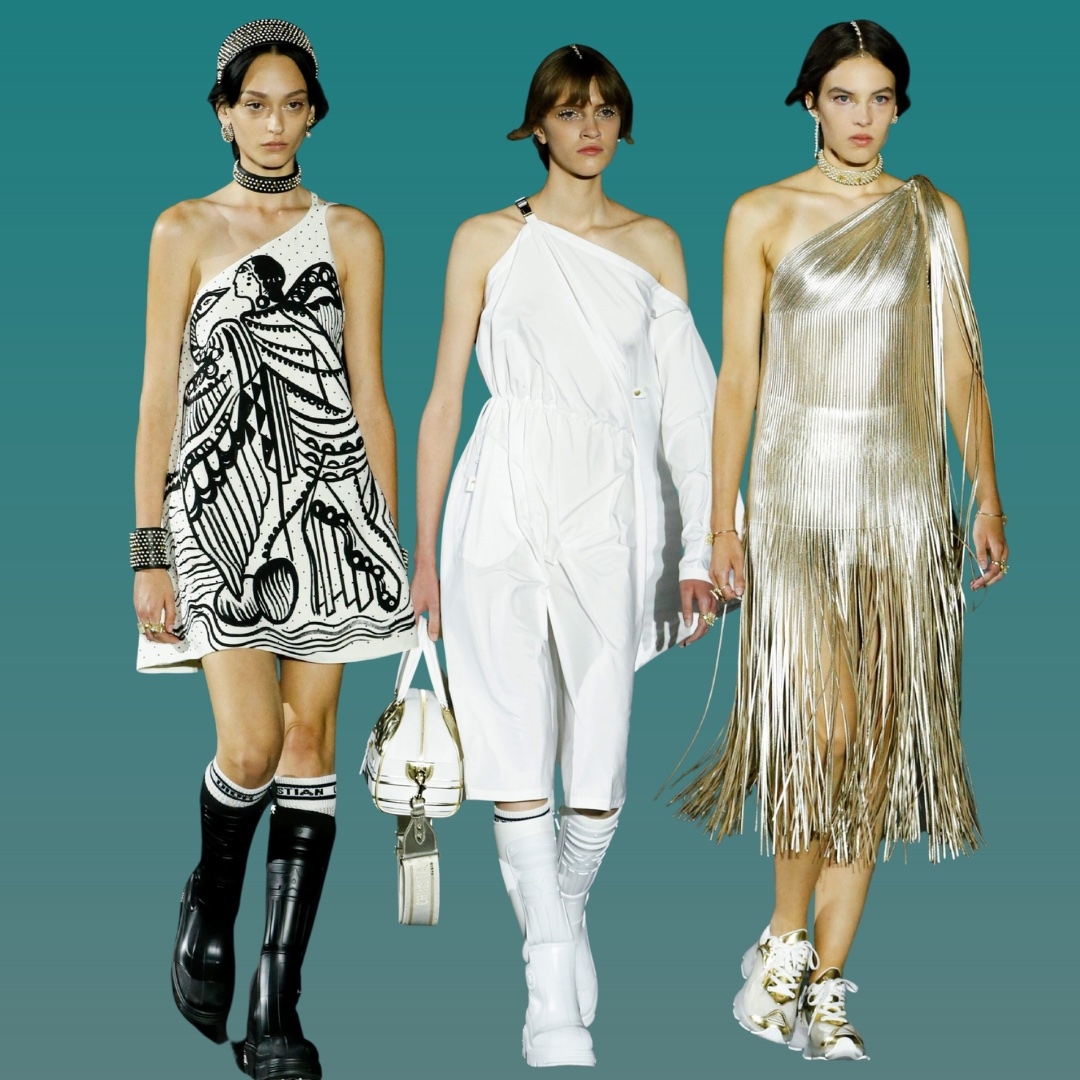 As I started choosing a capsule wardrobe to wear during the week I will spend at some friends' place in Greece; I realized that Dior Cruise 22 is the perfect summer outfit inspiration. Maria Grazia Chiuri showed her Dior Cruise 22 collection at the ancient Panathenaic Stadium in Greece. Chiuri chose the stadium as she's interested in clothes that give freedom of movement. The Italian fashion designer combined sportswear with couture and craftsmanship, creating a fabulous collection. And because of travel restrictions, mainly local press and clients attended the show. Nevertheless, we've seen several celebrities on Instagram wearing Dior Cruise 22 looks, so keep scrolling to be inspired by them.
Our editors select independently all products featured on Notorious-mag. However, when you buy through our links, we may get a commission.
Gold flapper look
Beatrice Borromeo Casiraghi looked stunning in a golden flapper-inspired look from Dior Resort 2022 collection. Since the 2020s are the new Roaring Twenties, this is what I want to wear to a glamorous night out in Greece.
Serene in Aqua Sky green
Wear a fresh bluish-green maxi dress like this Dior that matches the colour of the ocean in Greece, whether you go on a cruise or spend summer 22 in town.
Greek goddesses
Summer 2022 asks for gold, like the Greek-inspired dresses Cara Delevingne and The Queen's Gambit star Anya Taylor Joy wore to the runway show. Dress up your shorts with a gold one-shoulder tunic top or an embellished Paco Rabanne top. Additionally, pair a cool slip dress with chunky flip-flops or sandals for an elevated summer look.
Flowing maxi dresses
Flowing maxi dresses, with embroidering or lace details are the ideal summer style inspiration to wear in Greece or anywhere else. Wear the boho dresses with clogs that are a big trend this year thanks to Hermès. Or wear it like Dior Cruise 22 style, with sneakers!
One-shoulder looks
Chic and easy-to-wear, one-shoulder looks take you straight to ancient Greece. Wear one-shoulder dresses and tops, or do like one of the Beckerman twins and achieve this look with a Dior Cruise 22 scarf.
Have a look at the highlights of the Dior Cruise 22 collection show in Greece for some more inspiration on what to wear this summer.
[unitegallery Dior22]
Did you know that golden nails were already a thing in Ancient Egypt?
[fvplayer id="236″]
Photos courtesy of Dior.