What happened this week while 
we were having manicure.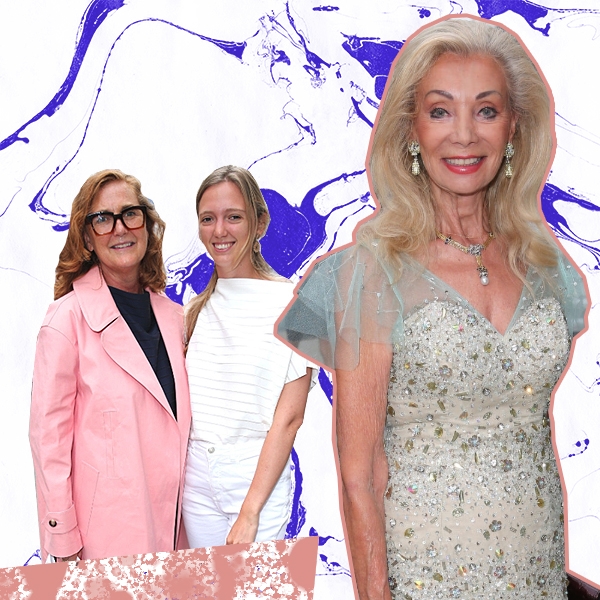 This week is full of great music and fashion.
As we told you before, Copenhagen Fashion Week is one of the coolest fashion weeks. We loved seeing what the Scandinavian designers showed from the 6th to 9th August.
In the birthplace of Mozart, the Salzburger Festspiele is going strong. The festival started on 20th July and will present until 31st August, a total of 199 performances!
Copenhagen Fashion Week
Copenhagen has already become a Mecca for fashion enthusiasts and professionals. During fashion week the city was bubbling with exhibitions, streets parties, shopping events, concerts and fashion shows, of course. Super stylish people from all over the world gathered in the city, providing us with some great street style looks. It was hard to tell what was more interesting; what we saw on the catwalks or the outfits of the fashion editors, buyers and Instagrammers attending the shows!
Street Style- COPENHAGEN, DENMARK: Pernille Teisbaek is located outside Holzweiler during Copenhagen Fashion Week Spring / Summer 2020.
Street Style- Guests outside Holzweiler during Copenhagen Fashion Week Spring/Summer 2020 in Copenhagen, Denmark.
Street Style – Copenhagen Fashion Week Spring/Summer 2020- Guests outside Holzweiler during Copenhagen Fashion Week Spring/Summer 2020
Salzburg Festspiele
Every summer, Salzburg becomes the capital culture, with operas, concerts and theatre. Under the leadership of Markus Hinterhäuser, this year's festival includes Mozart, Strauss, Handel, and the famous "Jedermann", with Tobias Moretti. The Festspiele began with the opera "Idomeneo" by Wolfgang Amadeus Mozart. Among the many highlights of this summer are "Salome" by Richard Strauss, and the Vienna Philarmonic, conducted by Franz Welser-Möst. Elegant culture lovers, aristocrats and celebrities flocked to Salzburg to enjoy not only the presentations but also the several chic dinners and events that usually happen during the Festspiele days.
"Idomeneo" Premiere: Elisabeth Himmer-Hirnigl; Harald Mahrer and his wife Andrea Samonigg-Mahrer; Minister Andreas Scheuer and his girlfriend Julia Reuss; Renate Thyssen and her granddaughter Princess Theresa zu Leiningen; Gabriele Prinzessin zu Leiningen and her partner Juergen Kellerhals.
"Adriana Lecouvreur" Premiere – Salzburg Festival 2019: Princess Francesca of Habsburg-Lorraine and her daughter Eleonore Habsburg-Lorraine; Fuerst Alexander zu Schaumburg-Lippe and his partner Mahkameh Navabiat; Princess Sarah von Isenburg and her husband Prince Alexander von Isenburg; Inge Wrede-Lanz and Princess Ursula "Uschi" of Bavaria; Katja Burkard and her husband Hans Mahr.
From Copenhagen to Salzburg, hope you liked what we covered this week
SS