Wanda Ferragamo, the woman power behind Salvatore Ferragamo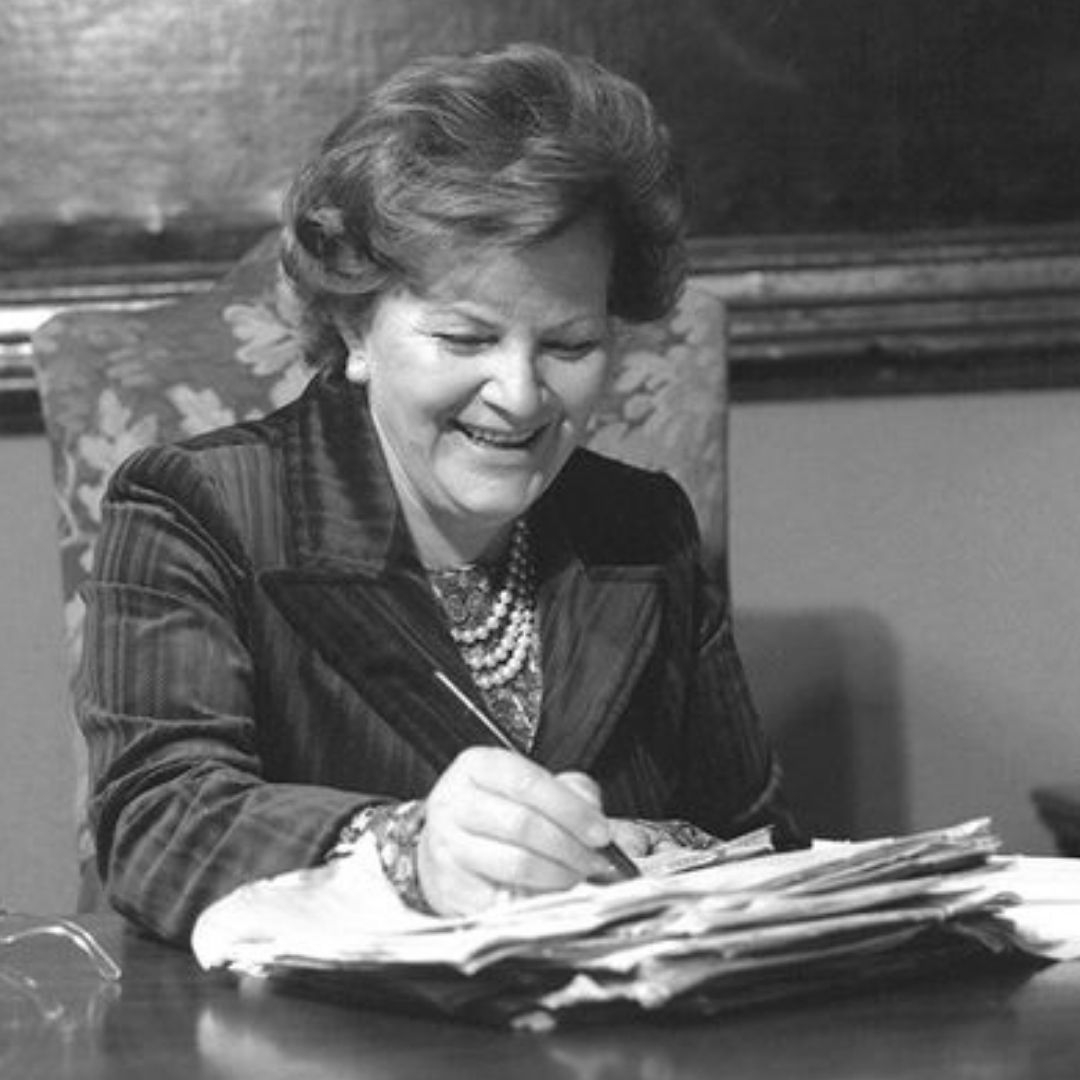 Suppose you happen to be spending your summer vacations in Tuscany or just need a good excuse to visit Florence. In that case, there's a new exhibition not to be missed about Wanda Ferragamo, the woman-power behind Salvatore Ferragamo. The exhibition "Women in Balance" shows the role of Wanda Ferragamo in building the iconic Italian footwear and fashion house known for making luxury shoes for Marylin Monroe, Audrey Hepburn, queens, and elegant women worldwide. For example, Salvatore Ferragamo famously designed the Laila wedge sandals in rainbow colours for Judy Garland in 1939.
Who was Wanda Ferragamo
Salvatore and Wanda Ferragamo with Audrey Hepburn in 1954.
The Ferragamo family matriarch was married to Salvatore, a village cobbler from Southern Italy who was to become a celebrity footwear designer. The couple had six children and 23 grandchildren. But what was little known until recently is that Wanda Ferragamo helped her husband transform his workshop in Florence into the global luxury house Salvatore Ferragamo. She was the driving force behind the quintessential Italian brand. As such, she was the company's president for almost 60 years and, later, its honorary chairman. After Salvatore Ferragamo died in 1960, Wanda and their six children took over the company. Together, they explored new markets and expanded the brand.
Wanda Ferragamo, establishing new women's roles
Wanda Ferragamo in the office of the iconic Italian shoewear and fashion house.
Besides being the woman force behind her husband's brand, the discreet Wanda Ferragamo was among those changing women's roles in post-war Italy. Stefania Ricci, the exhibition's co-curator, explained, "This was a world on the move. The complicated, multi-faceted, and contradictory progress that led to many women establishing new roles for themselves resulted in greater freedom for all of them and contributed significantly to the construction of Republican Italy."
The Women in Balance exhibition
The effortlessly chic style of the Ferragamo family.
Woman in Balance follows the work and life of Wanda Ferragamo, who passed away at 96. Carefully curated photos, videos, letters, fashion and objects show her essential role in Italian fashion. First, we see how Wanda began working with her daughters. Fiamma, for example, designed the iconic Vara pumps, and Giovanna created Salvatore Ferragamo's ready-to-wear line. Additionally, a third daughter, Fulvia, joined the company some years later, making ties and silk scarves. The Ferragamo women were all working moms with big families. Consequently, they made elegant yet practical and comfortable daywear and accessories; in other words, fashion for dynamic women like themselves. As a result, the signature style of the Italian fashion house is classy and timeless, mixing contemporary luxury and traditional craftsmanship.
In one of Wanda Ferragamo's letters to her grandchildren, the matriarch stated, "We women do everything; it doesn't matter what or where our office is."
The exhibition that honours Wanda Ferragamo will run until the 23rd of April 2023 at the Museo Salvatore Ferragamo, housed at the Palazzo Spini in Florence. In other words, you'll have plenty of time to discover the incredible life of this powerful woman. She set the path for many, being a wife, mother, grandmother, and successful businesswoman. And, on the occasion of Women in Balance, the Museo Salvatore Ferragamo and Istituto Marangoni Firenze also present the digital exhibition A Feminine Lexicon.
All photos courtesy of Museo Salvatore Ferragamo.