Victoria Beckham Pre-Fall 22: 5 hacks to refresh your wardrobe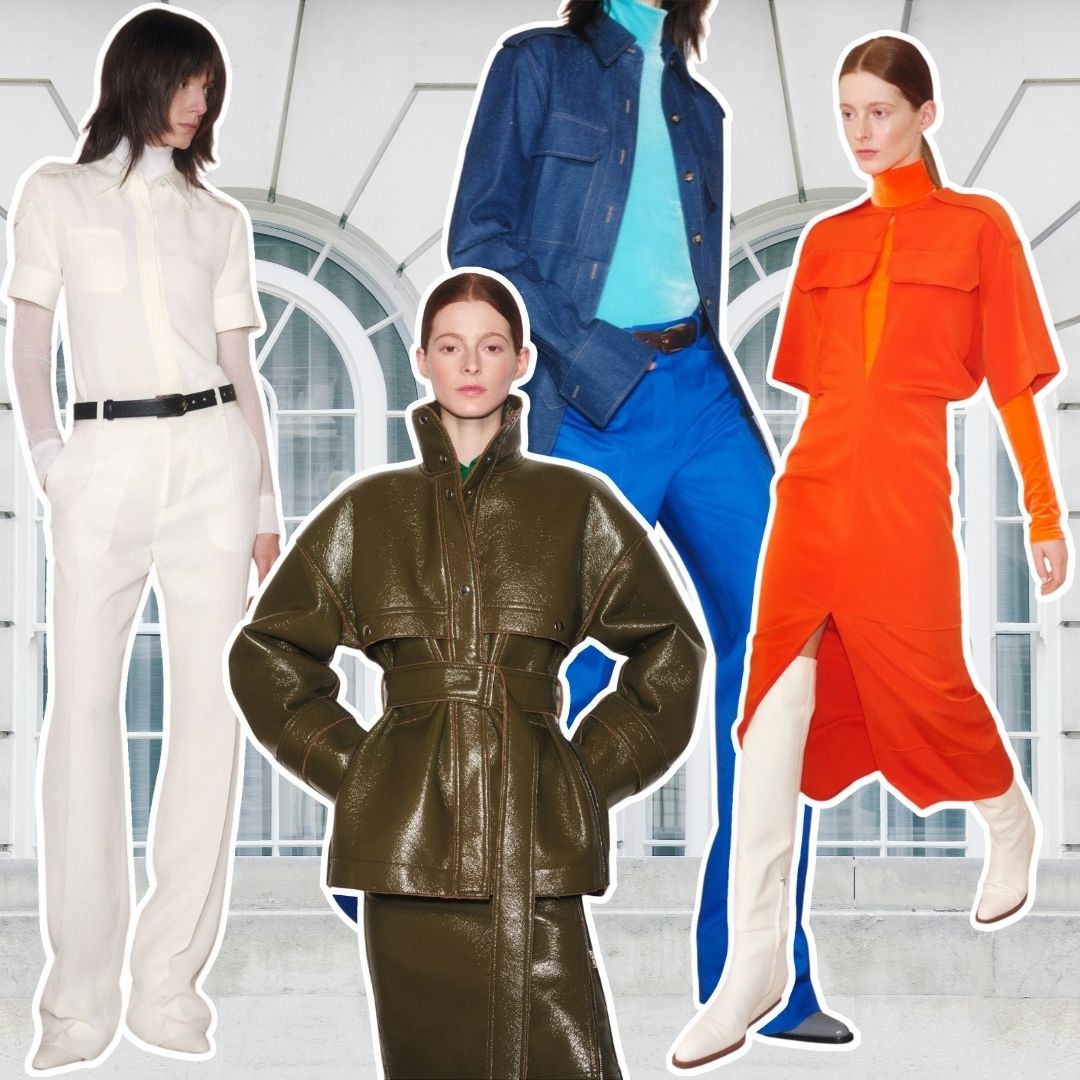 Taking a closer look at Victoria Beckham Pre Fall 22 runway collection, we spotted five great styling hacks that you can start using to refresh your wardrobe. The British singer-turned luxury fashion designer presented her usual sleek and minimalist garments, adding a touch of sexiness for the next season. Beckham explained, "I want to bring sexy back but in my way (…) I want to celebrate being a woman, accentuate my bum and my waist and feel sexy again." She added, "there have been too many seasons of being too comfortable in the office. Get back to the office and put on some smart clothes!"
So, inspired by Victoria Beckham Pre Fall 22 collection, here are five simple styling hacks you should consider incorporating to refresh your style. Adding small details can take outfits you already have in your wardrobe to another level, making them look modern and, as Posh Spice says, sexy.
Our editors independently select all products featured on Notorious-mag. However, we may get a commission when you buy through our links.
1- Twining is wining
Like the former Posh Spice, most of us are tired of relaxed looks. We want to dress up again, and nothing's chicer than the sets and business-ready tailoring of the Victoria Beckham Pre-Fall 22 collection. Matching trousers and shirts or jackets in the same materials creates elongated silhouettes and polished looks. The twining sets have a retro aviator uniform vibe and make excellent office outfits. We also saw the matching-set trend at Copenhagen Fashion Week in denim and white.
Our Tip: The goal is to create a monochrome outfit, like a uniform. The easiest way is to combine denim pants with a denim shirt. Another winning combination is a grey top with a grey bottom which can be different shades of grey. If you have a beige pantsuit in your wardrobe, try to get a beige shirt in a similar hue. This kind of one-colour style always looks chic and expensive.
Playing with different textures
The designer adds a twist to all-black outfits by playing with different textures. Small details make all the difference. For example, she embellishes monochrome looks with shiny leather trims, pockets and cuffs that bring a touch of luxury to minimalist outfits.
Our Tip: You can update shirts and knitwear you already have by adding a leather collar and cuffs.
A splash of colour
A great styling hack we saw at Victoria Beckham's Pre-Fall 22 show is to wear daring bright colours, either from head to toe in matching sets or add a splash colour like turquoise, for example, peeking from under the garments. Beckham said the interiors of the Palm Beach restaurant Sant Ambroeus inspired her to use these colours in her latest collection.
Our Tip: Invest in colourful long sleeves t-shirts to create bright layerings. And wear them under your black leather dress, your denim jumpsuit or simply under a red pullover. Besides orange, red and blue, bright green is a hue that will be everywhere next season.
Wear neon colours
The '80s neon trend that's been back in fashion recently is going nowhere. So, consider investing in some statement pieces to refresh your wardrobe. Victoria Beckham Pre-Fall 22 neon looks come in acid green and yellow. Her take on the power suit is amped up in eye-popping green. She also pairs a yellow slip dress with an electric green turtleneck and matching shoes.
Our Tip: You don't have to wear neon from head to toe. Adding one neon garment, accessory, and jewellery will make your whole outfit modern and fresh. Consider having an orange or green neon shall trowed over a camel coat, for example. Or a pink neon tight under a black pleated skirt paired with a pink pullover, loafers, or sneakers.
Zip it!
As Victoria Beckham explained, she wanted to bring sexy back. She does it with the open-and-shut zippers that embellish and structure some of her runways looks. Besides adding sexiness to trousers and dresses, the zippers also allow you to create different silhouettes with the same garment. As Victoria Beckham proposes, you can dose the amount of skin you show by unzipping strategically as much as you want. And more importantly, rather than flashing the flesh, the absolute sexiness of these pieces lies in the possibility that the zipper hints.
By the way, do you know the history of the zipper?
Our Tip: If you try the zipper trend, wear just one piece at a time. Promise me never to combine a dress with a long zipper detail with a biker jacket.
All images by Notorious Mag with photos courtesy of Victoria Beckham, and background by Miguel Souza, Imani Bahati , Gleren Meneghin, Evelyn Paris, and Bruno Martins via Unsplash.