Top Picks from Bimba y Lola Sales: Transition from Summer to Fall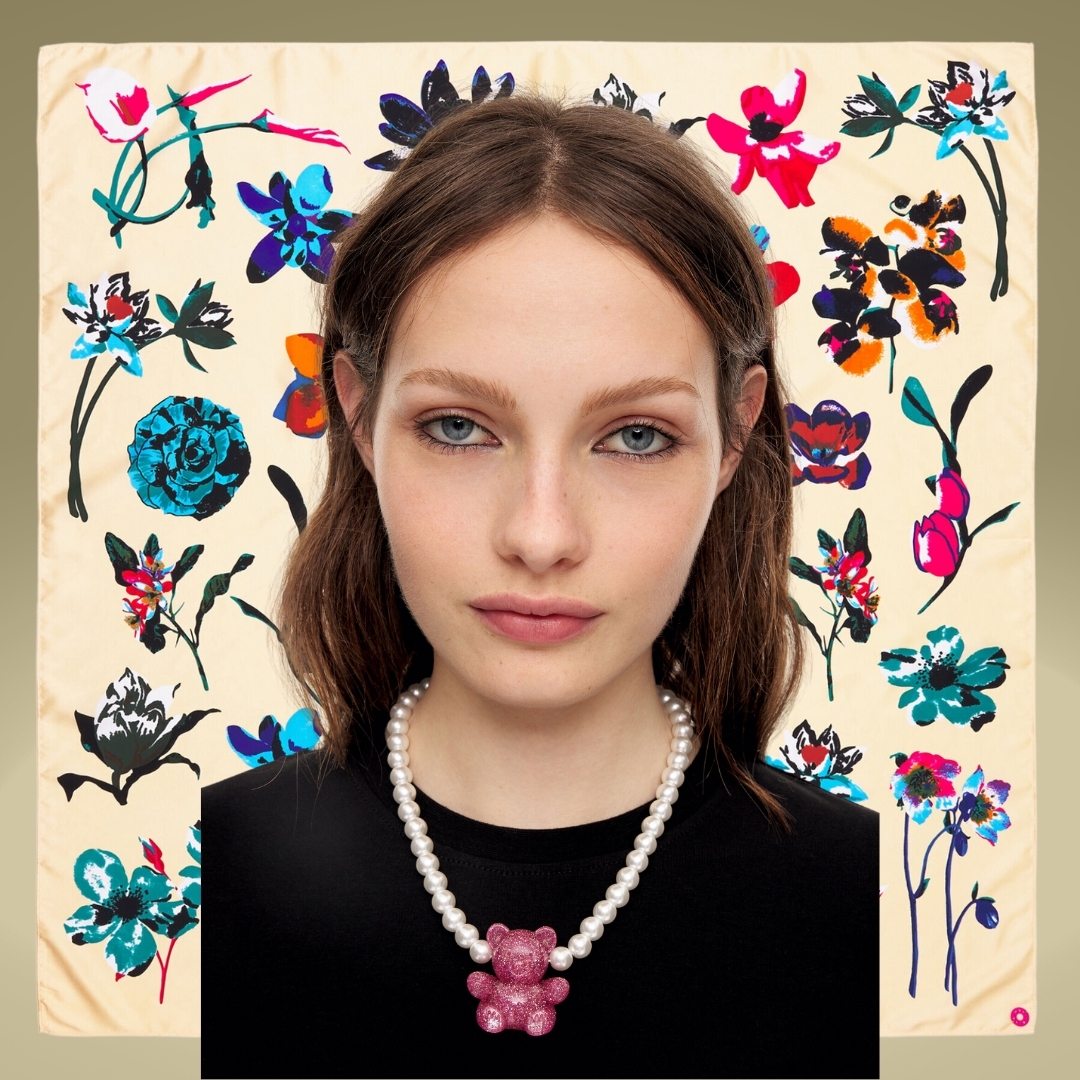 While I absolutely revel in the sensory delight of shopping in stores – touching the fabric and slipping into new outfits – my true retail therapy takes place online. I'm a bona fide e-commerce addict, scoring treasures from across the globe that aren't readily available in my city or country. A few years back, I chanced upon Bimba y Lola, a Spanish brand that swiftly climbed up my list of favourites. As we now straddle the dwindling days of summer and the advent of fall, the brand's epic "Bimba y Lola Sales" are in full swing. And they've already dropped a few killer pre-fall pieces too. Couldn't resist curating a list of items that are both on sale and perfect for the seasonal shift.
Bimba y Lola's Accessories & Jewelry: A Class Apart.
This Spanish fashion titan is renowned for its kitschy accessories and jewellery. They approach design with a whimsical twist, leading to irresistible prints and pieces. Case in point, this divine pearl necklace with a hint of pink sparkle. Pearls are forever, and so is the allure of pink. And let's not forget Bimba y Lola's scarves; plush, oversized, and perfect to drape over your shoulders or wrap around your neck.
Bag It Up: Three Different Styles, One Signature Aesthetic.
The "pelota" bag – translating to "ball" in Spanish – has become a quintessential Bimba y Lola piece. It's available in a myriad of hues, but this caramel variant is an absolute stunner. Their pink nylon bag, bearing the iconic Bimba y Lola logo, gives off a Miu Miu vibe, but at a more wallet-friendly price. Lastly, the knit green bag sporting the brand's circular logo is the epitome of charm that meets practicality.
From Summer Breeze to Autumn Leaves: Dresses.
The "Bimba y Lola Sales" have got some delightful dresses up for grabs, perfect for riding out the last of the summer days and transitioning into fall. Picture this: the denim dress, layered over a tee, styled with boots for a chic autumn look. The lace red dress, the in-colour for Fall 2023, layered over a slip dress; toss on a trench and clogs, and you're work-ready. The faux leather mini dress styled with tights, heels, and an oversized blazer – remove the blazer for a club-ready ensemble, and voila! Instant killer outfit.
Step into Style: Shoes for Every Season.
We've picked out two shoe styles that promise to carry you seamlessly from summer to fall. The metallic blue leather ballet flats with a pointed toe and kitten heel are sheer perfection and pair well with virtually everything in your wardrobe. For your daily grind, nothing beats the comfort of these stylish Mary Jane sneakers; I'm already contemplating buying them in every available colour.
Pants for All Seasons.
These three pants from Bimba y Lola's sales are absolute wardrobe staples. They're not just built to last but are also versatile enough for year-round wear. The beige and black Vichy pants are great with a tee or pullover. The python print pants are a timeless classic, while the poplin joggers can transition from a summer essential to a chic lounge outfit for fall.
Knitwear: Summer Breezes to Autumn Chills.
Even summer has its share of cool days and chilly nights. That's where these three knitwear pieces from Bimba y Lola's sales come in handy. They're perfect for the upcoming season, and the pastel hues will add a soft touch to your fall wardrobe.
T-Shirt Obsession.
After accessories, t-shirts are the most versatile items in any wardrobe. A new tee can instantly freshen up your look. These three t-shirts from Bimba y Lola are currently topping my wishlist, particularly the metallic one!
All images from @Bimbaylola