Prada Tools of Memory: are you ready for this iconic auction?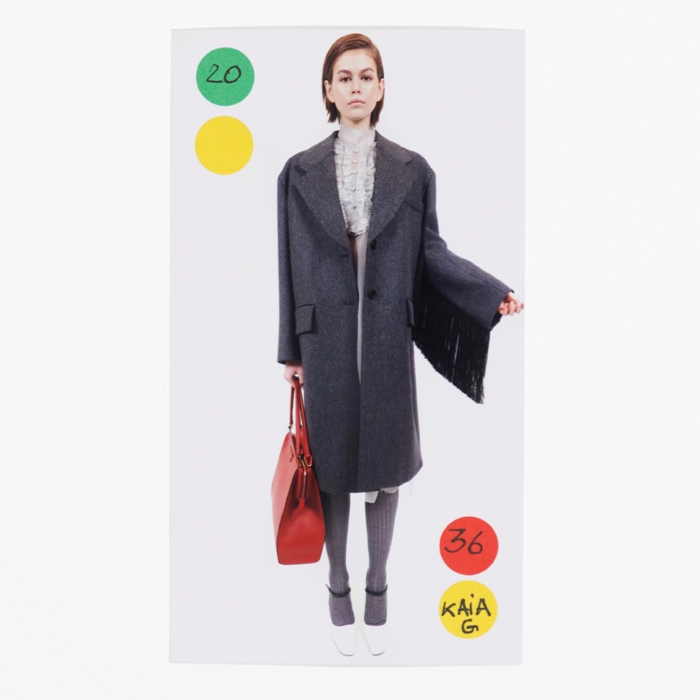 "Fashion has a duty not only to reflect its times but to help shape them", stated the Italian fashion house, Prada. And to do so in these COVID-19 times, Prada has launched its Fall/Winter 2020 collection, Tools of Memory, in collaboration with Sotheby's auction house.
You may be asking yourself, can a luxury fashion label and auctioneers help shape our times? To discover how Miuccia Prada intends to be "a meaningful and useful tool to affect change", watch the video below:
[fvplayer id="36″]
The auction
The fashion house will auction one-of-a-king pieces, as shown in Prada Tools of Memory campaign. Each item comes from Prada Fall/Winter 2020 men's and women's shows during Milan Fashion Week. You'll be able to bid from the 2nd to the 15th of October. Among the pieces featured in the auction, are clothes worn by models, show invitations, runway décors and photographic prints. Check the full catalogue of Prada Tools of Memory will be available at Sotheby's.
Fashion doing good
Prada stated, "The COVID-19 pandemic and resulting lockdown affected the machinations of the fashion system – making it impossible to work in manners previously deemed essential". And added, "it also posited questions about fashion's place within a wider social context". Having this in mind, and wanting to assert usefulness and purpose in the present, Prada envisioned Tools of Memory. Its press-release explains that "All proceeds generated during Prada and Sotheby's auction will be donated to UNESCO educational projects to expand inclusion in education for vulnerable populations across the globe".
Maybe you want some tips on how to bid in an online auction
Have you heard about the notoriously famous 'winner's curse'? It's when you are so emotional into the bidding that you risk spending more than you should. So, here are some steps to plan a solid bidding strategy:
RESEARCH FIRST – Get to know the lot and establish in advance what items you want from the auction. The full catalogue of Prada Tools of Memory will be available at Sotheby's.
SET A MAXIMUM – Set how much you are willing to pay for each item. This way, you'll feel confident to bid without letting your adrenaline interfere in your decisions.
KEEP YOUR EYES OPEN – The Prada x Sotheby's auction is going to happen from the 2nd to the 15th of October. As soon as you place a bid, start monitoring your bidding once a day (at least). In the last days and hours, increase your monitoring, because you don't want to be surprised by a last-minute competitor.
WE WISH YOU GOOD LUCK – This auction will be a profitable business for all sides. Take into consideration that A/W 2020 in fashion is already a historic date, the year of COVID-19 when the world changed.
Photos courtesy of Prada