Summer fix – Instead of stripes wear a Vichy pattern for a change.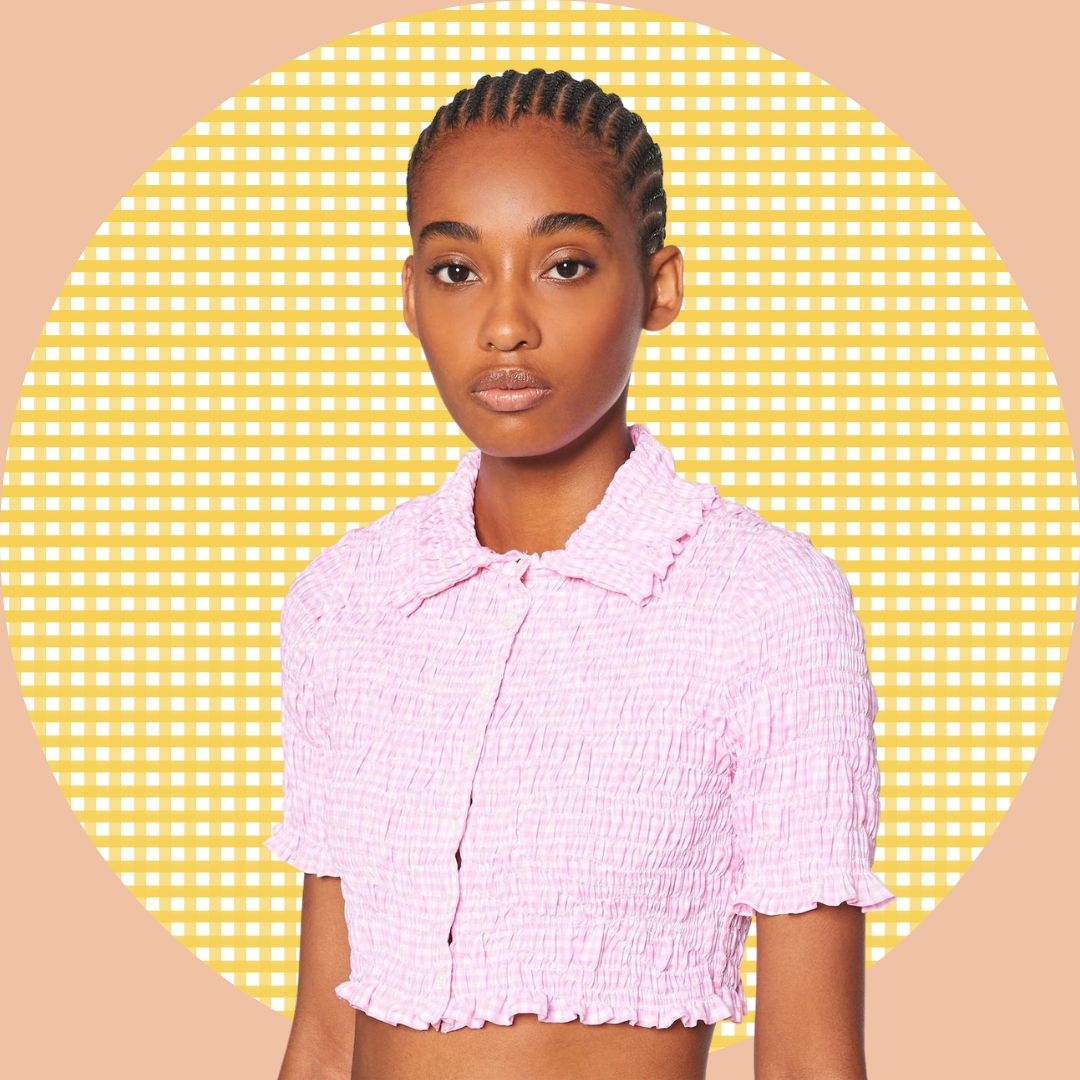 I love stripes. I know it's not 'le dernier cri', but it's stronger than me. To give you an idea, I've been wearing stripes since I was a kid. And it means, a looooong time ago. But everything has a limit, and this summer, instead of buying my hundredth striped t-shirt, I found the only perfect replacement for stripes. Straight from my shopping bag, I present to you, the Vichy pattern. The romantic Riviera chic Vichy pattern is what you want to put in your suitcase for the last few days of the summer holiday you have left.
Facts about the Vichy or Gingham pattern that you'll like to know
1- The pattern was created in India and Indonesia. And in the 17th century, India started exporting this fabric to Europe.
2- The name Gengang, which is Malay for striped, is the origin of the name gingham.
3- At the beginning of the last century, this style of plaid was widely produced in the French city of Vichy, hence the name.
4- Brigitte Bardot wore a pink Vichy dress on her wedding day to Jacques Charrier.
5- Judy Garland immortalised the Vichy pattern in The Wizard of OZ.
6- As early as 1944, Lauren Bacall elevated the print to the status of a detective noir film classic by wearing a Vichy suit in An Adventure in Martinique.
How to Style Your Vichy Look.
Vichy is a classic, just like the stripe, and therefore never goes out of style. But every year, you can incorporate something new. For example, Miu Miu has created entire looks in Vichy. It means, the trousers or skirt with the same print as the blouse or jacket. But if you want to stay classic, pay homage to Brigitte Bardot and wear the sea cigarette Vichy trousers with a white shirt. For those more advanced in the fashion experiment, Vichy is a great print to mix with other prints, in particular, floral.
Image courtesy @miumiu