Reinventing Jean Patou; French couture at affordable prices!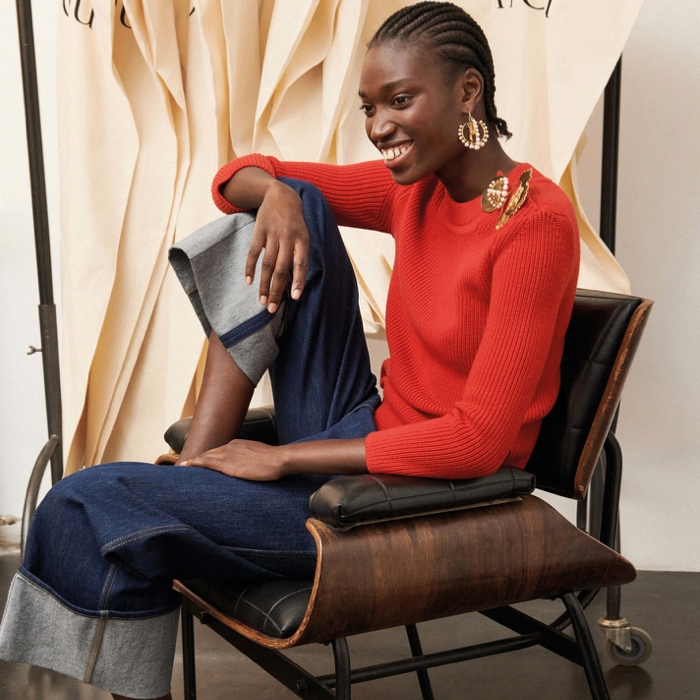 One of the most delightful surprises of Paris Fashion Week was the comeback of Jean Patou, a luxurious couture house that had been almost forgotten for thirty years. Now part of the LVMH group, Patou is headed by French designer Guillaume Henry who says: "Do we need Patou to be another expensive heritage house when there are plenty of houses that do that very well? It needs to be something new." Keep reading to know why you will surely be wearing the revived, and affordable, French couture label very soon!
Guillaume Henry, Patou new designer
After his start at Givenchy, Guillaume Henry revamped the heritage house Carven and then became the Creative Director of Nina Ricci. A year ago, LVHM appointed Henry as Artistic Director of Jean Patou, now, Patou.
Jean Patou Heritage
The French Jean Patou founded his eponymous couture house in 1914, at the age of 23. In the beginning, he became known for designing simple and chic evening gowns. But quickly he gained particular attention for the casual and sportswear that revolutionised women's fashion. Not to mention the wild parties that followed Patou's modern catwalk shows!
Among his clients were Louise Brooks, Josephine Baker and tennis player Suzanne Lenglen. And after Patou's early death, the couture house was headed by many famous names like Marc Bohan, Karl Lagerfeld, Jean-Paul Gaultier and Christian Lacroix.
The new Patou!
Guillaume Henry imagined the new Patou for young women who do not want to buy mass fashion as H&M anymore but cannot afford luxury labels. Henry says he wanted to design clothes for his French friends. And because of that, Henry declined a previous offer to head the Italian house, Pucci.
Henry's new vision for the French couture house is affordable, feminine, tongue-in-cheek pieces. The new Patou is an accessible luxury label, and the designer points out that "new doesn't need to be weird" – take note, newcomers.
Sustainability
Millennials and eco-conscious shoppers will love Patou's sustainability. The label uses GOTS-certified organic cotton and provides, through the scanning of QR code labels, all the garments' history, such as where and how they were made.
The debut collection has beautiful denim, knitwear, evening mini-dresses and chic jacquard, shoes and jewellery. The pieces will be available on Patou's website and 24S, with prices that range from 150 to 1300 Euro.
Remember, you heard it here first!