Decoding Prada-ness: You'll love Prada Womenswear AW21 collection 
Miuccia + Raf.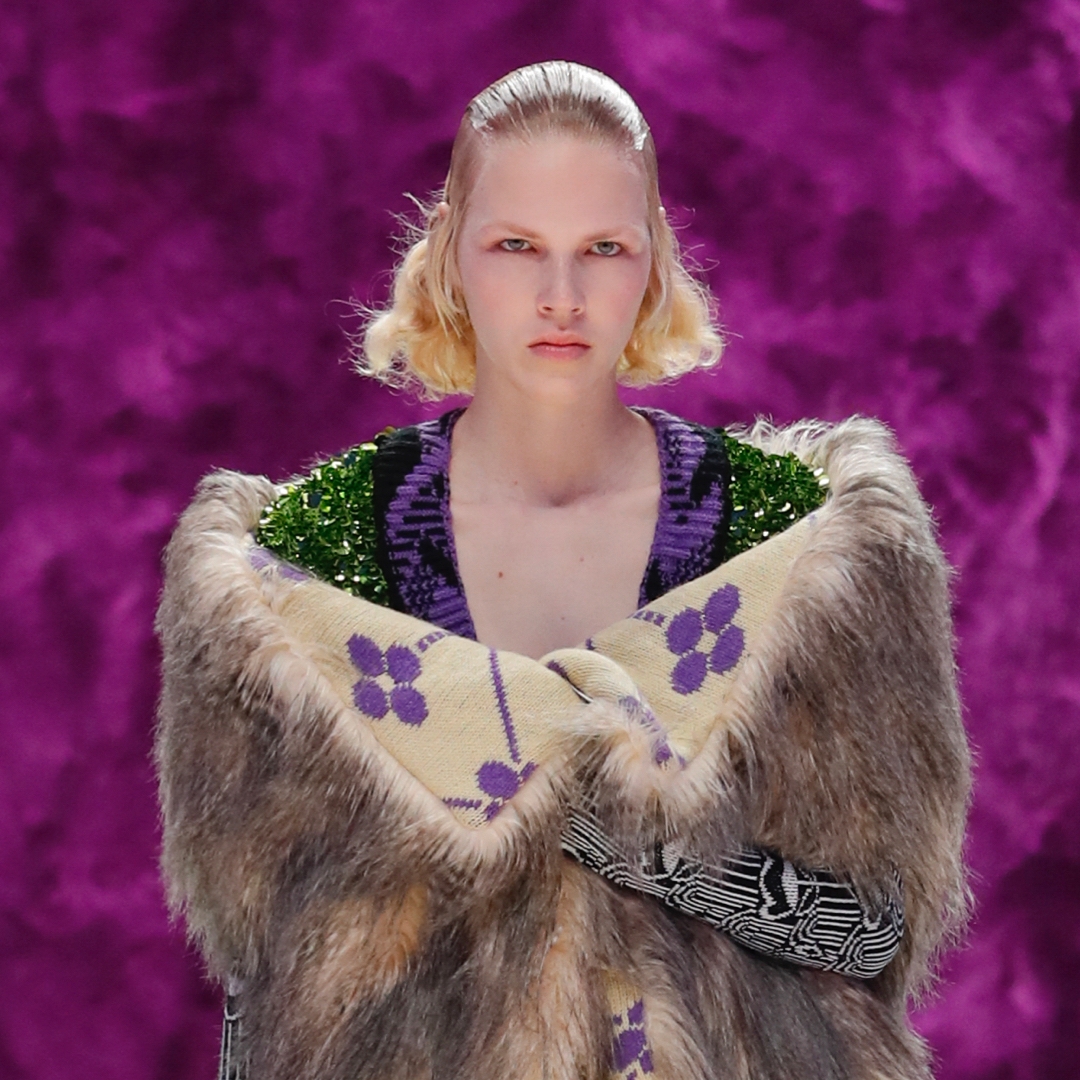 Miuccia Prada and Raf Simons have just presented their latest collection, A/W 2021, in an online show followed by a digital roundtable to discuss what exactly is Prada-ness. Several creatives took part in the roundtable, including director Lee Daniels, architect Koolhaas, actress Hunter Schafer and musician Richie Hawtin, who composed the show's music. Fashion designer Marc Jacobs answered spontaneously in the video that Prada-ness was Ms Prada. That was a bit awkward since Raf Simons is a fundamental part of Prada's recent history.
Notorious has followed all fashion weeks closely, starting by Haute Couture in Paris, then Copenhagen, New York, London, and Milan. We felt that, in general, the collections were as beautiful as repetitive. And that we had already seen 2021 in 2019. Until we saw the Prada A/W 2021 show!
If Miuccia Prada and Raf Simons had a baby, he would be called Dries Van Noten.
Boho Chic and Art Deco meet the '70s
From the interaction of Miuccia Prada and Raf Simons, we finally see something new in fashion. Let's begin from the bottom to the top; those boots!!!
Prada A/W 2021 is an incredible collection, and its Prada-ness get us ready for a new day and for the nightlife we are all craving.  The pieces go from catsuits with luxurious Art Deco patterns to sequined faux-fur coats. Printed jacquard knits become second-skin turtlenecks and leggings. They are worn layered under dresses and chic coats, with gloves that come with a pouch, and the fabulous sock boots with chunky soles that seem like the ancient Japanese wooden footwear. Models wear double-side wraps with faux-fur on one side and sequins on the other. It is refreshing to see this collection's optimism and opulent glamour celebrating our reemergence from a gloomy lockdown year.
Movement and freedom
As Miuccia Prada says, "everything is political". In fact, before becoming one of the most influential fashion designers of our time, Miuccia Prada studied political science and was part of the Italian communist party. From that time came two Prada-ness concepts I like very much, which are also present in the brand's A/W 2021 collection. The first one is to avoid the bourgeois concept of beauty. The second is not to mistake being sexy with being a sex object.
For me, a beautiful woman with a bias dress with diamanté is the least sexy woman alive. I hope, also, to some men.

Miuccia Prada
Therefore, Prada-ness and Prada A/W 2021 are, above all, intellectual. The cut and silhouettes focus on movement and comfort. In this sense, both womenswear and menswear collections follow the same concept. But Prada A/W 2021 clothes allow women to move freely without losing their femininity. Additionally, the garments are timeless and super wearable; you can wear them day or night for many years to come. By the way, I'm starting a GoFundMe campaign to buy the gloves and sequin coat, and I'm counting on you.
The runway setting
Prada A/W 2021 runway set was designed by the Dutch Reem Koolhaas, who lives in the Olympus of architects; he is fantastic! Having said that, my human prepotency pushes me to make a commentary (even knowing that the materials used and decoration waste will be upcycled). Plush? Fake fur? Pure polyester, one of the most pollutant material on the face of the earth. Why? Following my unbearable trait of having an opinion about everything, I must say I would have chosen to show the Asian models alongside some nurses and healthcare workers, women who perform a fundamental role in the worldwide crises we're facing. So far, from what we have seen, these professionals have been forgotten by fashion weeks 2021.
Besides this optimistic collection, here are four morning habits to help you start your days with a positive vibe.
[fvplayer id="141″]
All photos courtesy of Prada.