Our picks from Net Sustain, the best sustainable fashion on Net-a-Porter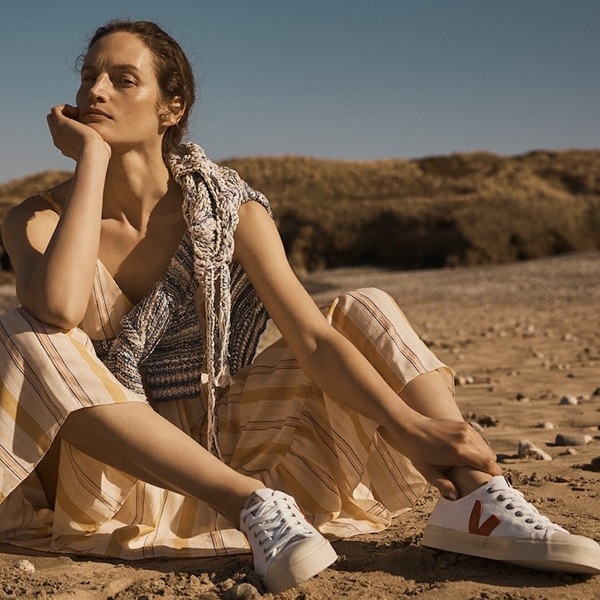 Great news for fashion lovers who care about ethical and sustainable products, Net-a-Porter launched Net-Sustain, an online shopping platform with the best environmentally friendly brands in Europe and beyond.
Labels wanting to sell on Net-Sustain must meet at least one attribute of the five categories below:
Brands that manufacture at least fifty per cent of its products locally, in their own community or country. For example, European fashion brands must produce in Europe to be on the best sustainable e-shop.
The sustainable fashion brands must showcase exceptional artisanal skills.
For sustainable brands making fashion and other products taking into account the best welfare of people, animals and the environment.
For products that are manufactured using environmentally conscious processes and technologies.
This section is for fashion brands that make their products and packaging using sustainable and recycled materials.
Is Net-a-Porter sustainable?
Net-Sustain began with 26 fashion labels and some 500 products. After that, fast-forward six months, and almost 150 brands are available on the site. Therefore, you'll find the best sustainable fashion brands in Europe, such as Stella McCartney. But Net Sustain also offers sustainable beauty products and jewellery.
Above all, the global buying director at Net-a-Porter, Elizabeth von der Goltz, hopes the new platform will inspire positive change in the luxury fashion industry.
Our sustainable edit provides our customers with the knowledge they need, understanding that they can trust that these brands have been carefully reviewed and meet our criteria for inclusion.

Elizabeth von der Goltz
Certainly, the launch of Net-Sustain comes on the heels of France's ban on destroying unsold goods and the Fashion Pact signed in Biarritz. That is because the fashion industry is listening to people's wishes, and the sustainable fashion movement is a reality, every day stronger.
To sum up, chic eco-fashion at the click of a button! So, check our selection. If you purchase something through the links in this post, Notorious-mag will get a commission.
Photos courtesy of Net-a-Porter