Mode Suisse Edition 22, celebrating friendship.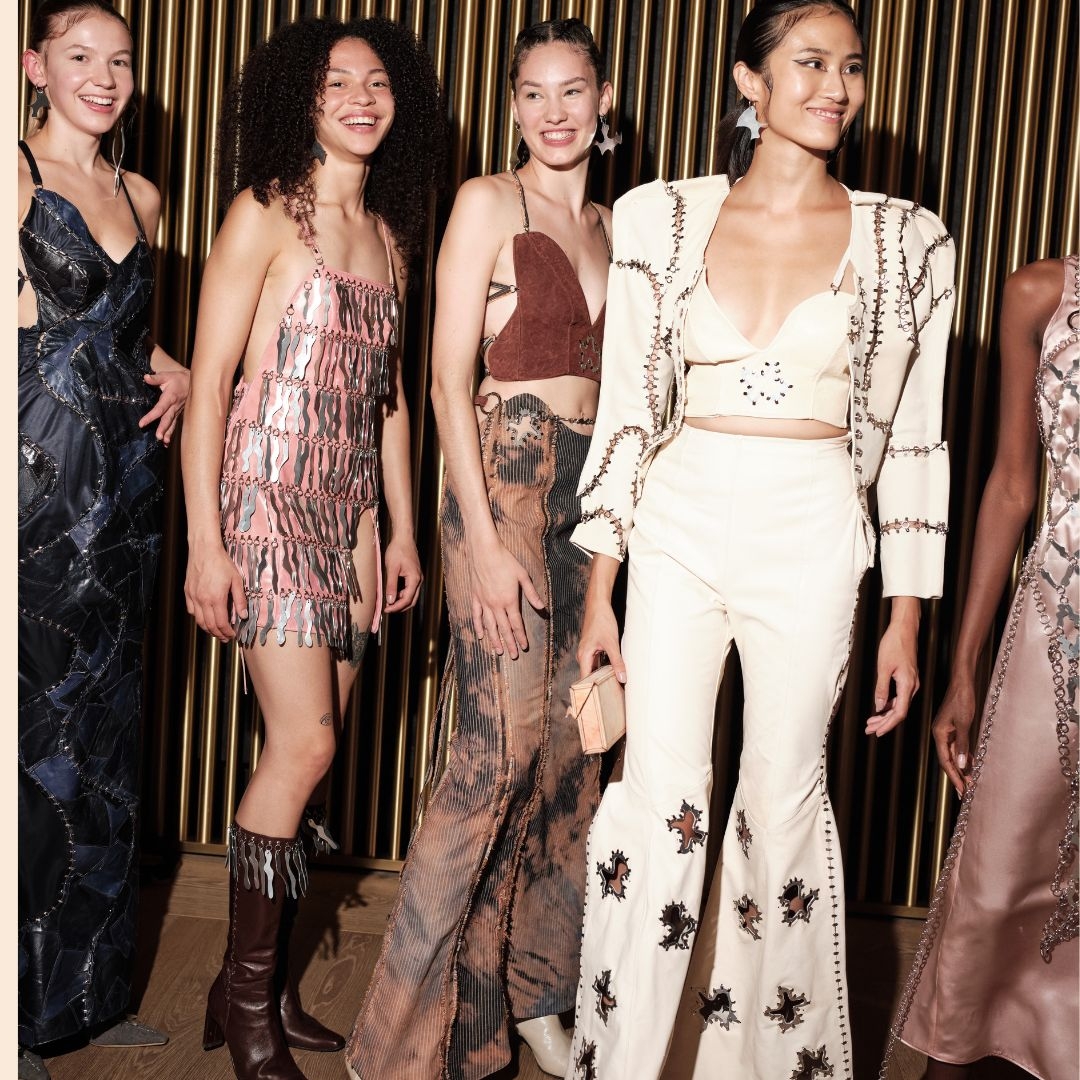 In the middle of the New York Fashion Week, on September 12th, Mode Suisse Edition 22 took place. Not as grand as the American fashion week, but equally important for the Swiss fashion industry.
The event created by Yannick Aellen aims to be the bridge that brings brands closer to their consumers. And this year, Mode Suisse featured established brands alongside the designs of the event's friends, i.e. local shops, fashion schools and young talents. Simultaneously to the fashion shows, the designers offer their collections in a showroom and a shop, rounding off the idea of the ready-to-buy format.
The fashion event is synonymous with innovation and modernity. Here are some links to the swiss fashion brands that participated in Mode Suisse Edition 22:
– QWSTION – plant-based bags.
– NOMADISSEM – luxurious pieces inspired by American photographer Slim Aarons' famous "Women" series.
– Atelier 1985 – timeless and non-seasonal looks for urban women inspired by Peter Lindbergh's photographs of power-suited 1990s supermodels.
– BERNINA x Irène Münger – created a collection of seven sew-at-home pieces.
– Amorphose – continued its experimentation with fabric and shape, reflecting on René Magritte's Surrealism and oneiric tales of absolute reality.
– Jacqueline Loekito – "All we ever wanted was everything", featuring bold-coloured cut-outs and dominant shapes, inspired by Jessica Backhaus' photography.
– VESTIBULE Stores – Parisienne chic to the catwalk with curated looks from the Zurich store's seasonal selection.
– Paradis des Innocents x MARAI– inspired by Sophie Hunger's song "Everything is good".
Swiss fashion, however, is marked by high-quality clothing and classic and timeless design. For example, Akris, a luxury fashion house based in St Gallen, is elegant and understated but spectacular regarding the quality of cut and material. Another High-end Swiss brand you know well is Bally, founded in 1851 by Carl Franz Bally. Today the brand belongs to a German fashion group that has just appointed Rhuigi Villaseñor, from the streetwear brand Rhudi, as its new creative director.
Even if the style of the Swiss woman is chic and classic, Mode Suisse Editon 22 is committed to injecting new blood into the market.