Mesh Flat: The Perfect Shoe for Hot Summer Days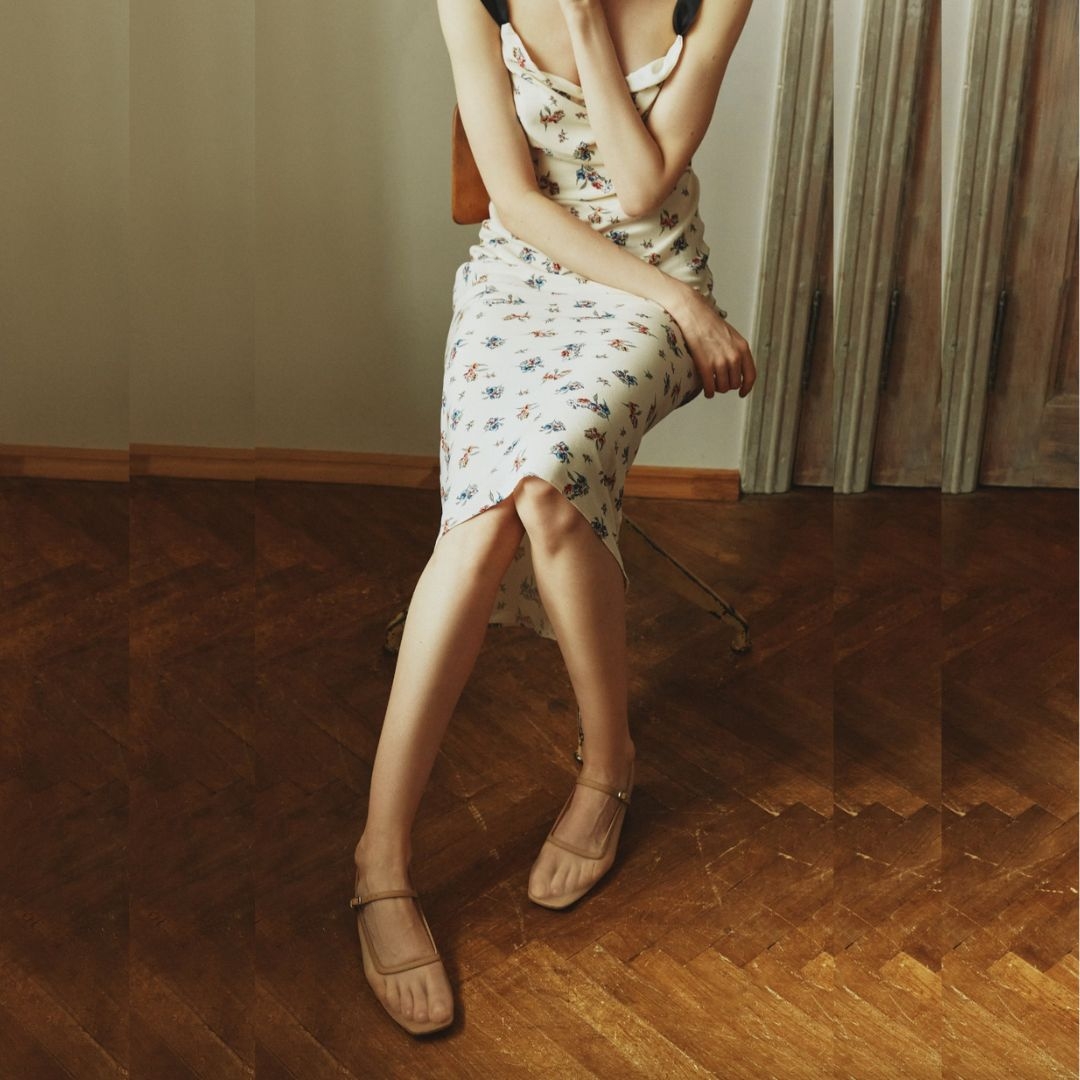 Summer is the most eagerly anticipated time of the year. However, as the temperatures soar, we often find ourselves complaining about the scorching heat. Staying cool and polished under 35°C is a challenge for everyone, from fashionistas to exhausted housewives. Notorious has got you covered with essential tips on what to wear during the peak of summer. But in this article, we're going to showcase a shoe that has become the latest obsession of the season. You've probably already spotted the mesh flat or naked shoes on Instagram or TikTok, right? Well, these shoes are currently considered one of the sexiest summer trends.
Not Quite Barefoot, But Almost
The see-through trend has made its way to footwear, and it's pretty cool. Personally, I don't find it particularly sexy to see Florence Puig's breasts and underwear on almost every red carpet. I get it, photographers love it. But transparent shoes, on the other hand, are a genius detail. Crafted from a mesh material resembling lingerie or sheer stockings, these shoes fully expose the foot while offering more sophistication than your average sandal.
Styling the Mesh Flat
The key focal point of the Mesh Flat is the toes. Just like with summer sandals, a pedicure is a must. Choose a nail polish colour that complements the shoe. For instance, nude mesh flats look stunning with vibrant ruby-red nail polish. The beauty of these shoes is their versatility—they effortlessly match any outfit, from wide-leg jeans to a charming English embroidered dress.
Our Top Picks for Mesh Flat Shoes

The mesh flat trend is here to stay this summer. Whether you're a fashion enthusiast or someone looking to elevate their summer style, these shoes are an absolute must-have. Embrace the sensuality and uniqueness they bring to your outfits while enjoying the breezy comfort they provide on scorching hot days. And don't forget to flaunt your beautifully polished toes when you step out in these trendy mesh flats.
Feature Image via LookieAtelier, Ukranian shop on Etsy