We are in love with Mazda R360 
The most adorable car.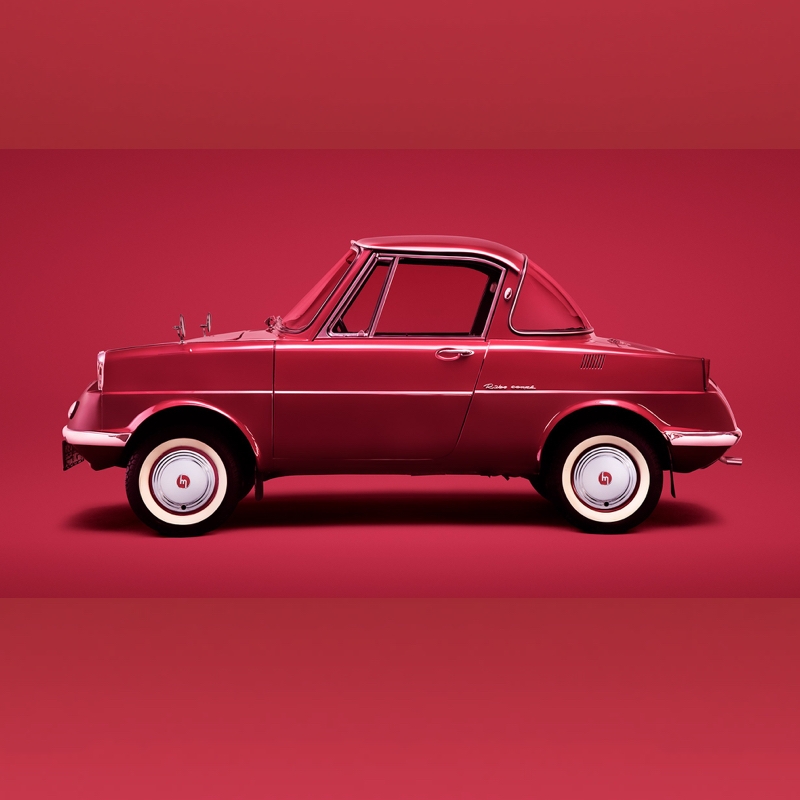 Among all the fantastic cars we love, the most adorable is without any doubt, the Mazda R360.
This two-door, four-seat Coupé was in fact, designed in 1960 hence its vintage look.
Here are a few reasons why the Japanese automobile manufacturer picked the Mazda R360 to mark Mazda's 100th anniversary.
A bit of history
Mazda started as a Tokyo Cork Kogyo Co Ltd, an artificial cork maker a hundred years ago. The industrialist Jujiro Masuda turned the company into a manufacturer of machine tool and in 1931, launched its first vehicle, the three-wheeled truck called Mazda-No DA type.
Finally, in 1960, the company started making the adorable Mazda R360 that became an instant hit.
Why was it such a success?
The Japanese government created a microcar segment, the Kei car, in 1949. Back then, Mazda R360 was the first Kei car to be a Coupé. Comparing to the sedans and hatchbacks available at the time, our cute automobile was super sporty. On the day it was launched, 4500 cars were sold. By the end of the '60s, Mazda's microcar had secured 15% of the entire domestic market.
Modern engine
Besides the modern style, the car also had a four-speed manual gearbox and Japan's first semi-automatic transmission. The modern automobile also had a four-stroke engine, which was a vast difference compared to the two-stroke motors of the other Kei cars. This new engine made the cute Kei car quieter and more fuel-efficient.
Premium features
To make the car lighter, engineers used aluminium cylinder heads and hood, magnesium alloy transmission case and a plexiglass rear window. The total weight of the car was 380 kilograms, which allowed it to reach the top speed of 90 km/h despite its V-twin engine producing only 16 horsepower. In 1964, a convertible version came out but sadly, the production of the fabulous Mazda R360 lasted only six years.
Photos courtesy of Mazda.