The brand behind Jackie O, Le Corbusier & Saint Laurent's glasses. 
Meet Maison Bonnet.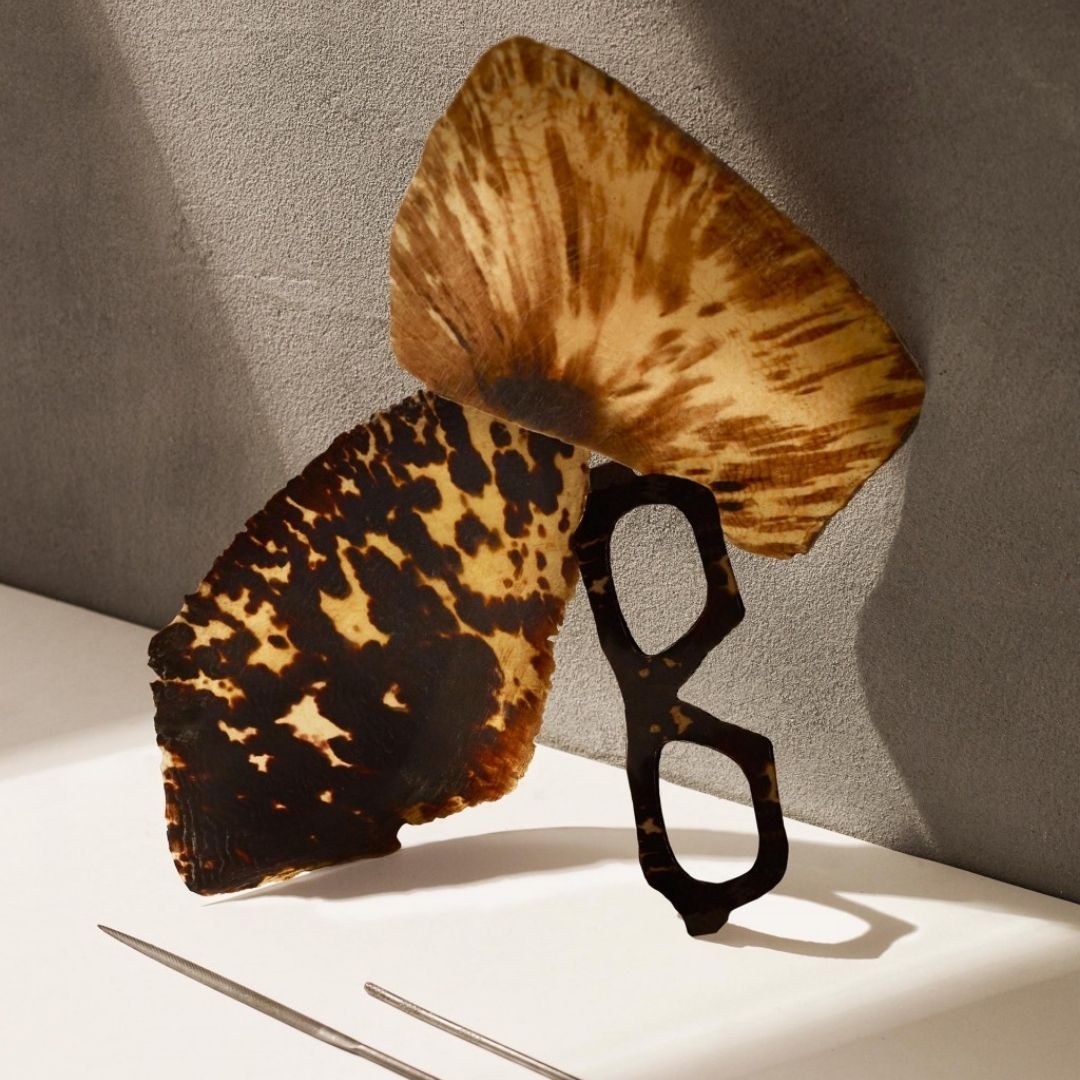 Besides their excellent taste and signature styles, the French fashion designer Yves Saint Laurent, the architect Le Corbusier, and style muse Jacqueline Kennedy Onassis have in common their choice of eyewear brand as they all wore glasses and sunglasses made by Maison Bonnet. The family-owned Parisian specs brand has been famous for crafting made-to-measure glasses since the 1950s. And, more than 70 years later, the French brand Maison Bonnet is the go-to address for designers, architects, artists, and aesthetes looking for bespoke premium luxury glasses and sunglasses.
Maison Bonnet, the Haute Couture of glasses
Very much like Haute Couture, the team of experts at the luxury house Maison Bonnet configure glasses to suit and flatter the proportions of its clients' faces. Fashion designer Alber Elbaz, for example, was one of their many famous clients. He explained, "At Maison Bonnet, they look at you and measure you. Everything is so scientific, like a French atelier as it used to be. It's a place where there's tradition and newness together."
As a result, Maison Bonnet is a member of the "Grand Ateliers de France", and the French government has declared the luxury eyewear brand a "Living Heritage Company".
Heritage brand
Alfred Bonnet was born in the Jura, a French region with historical know-how in eyewear. He started his career in bespoke glasses by learning from the greatest masters and specialising in gold and tortoiseshell. His son followed his footsteps and founded Maison Bonnet in Paris in the '50s. Today, the heritage house is run by the family's fourth generation. And although there have been some changes like introducing acetate and buffalo horn frames, the artisanal craftsmanship remains the same. Frank, Alfred Bonnet's great-grandson, says, "A Maison is a tradition, a spirit, a family that has learned a savoir-faire." Together with his two brothers, they know the importance of protecting the art of custom-made confection and keep reconsidering the role of glasses and sunglasses as "an essential accessory's timeless as it is contemporary."
Maison Bonnet immortalising faces
Yves Saint Laurent famously posed nude in 1971, wearing only his signature Bonnet oversized tortoise glasses, which you can see on the late designer's desk in the Musée Saint Laurent. Among the House Bonnet clientele were Aristoteles Onassis, Maria Callas, presidents François Mitterand and Jacques Chirac. But also the musician Django Reinhardt, architect I.M.Pei, and supermodel Naomi Campbell, to name a few of their famous clients. In the '60s, the French Maison Bonnet designed the iconic round glasses for Jaqueline K. Onassis, and the bespoke model set the Jackie O. sunglasses trend for generations to come. Even today, her statement sunnies are a hot eyewear trend.
How to get your Maison Bonnet glasses
With one shop in Paris and one in London, they receive you by appointment to customise the frames according to your facial proportions. The face measurements include the distance between the pupils, the length of the eyelashes, and cheekbones prominence. In other words, you can order the same Maison Bonnet glasses Yves Saint Laurent or Jackie O. wore. But, the craftspeople will recalibrate the model to suit you to perfection, for example, by reducing the frame size or thickness.
To sum up, the bespoke glasses and sunglasses from the French heritage brand Maison Bonnet are for those who appreciate luxury and slow fashion.
Finally, you may also like to read What to Consider when Buying Designer Glasses Online.
Photos courtesy of Maison Bonnet.