Italian fashion brands created their collections SS21 for a new muse: Italy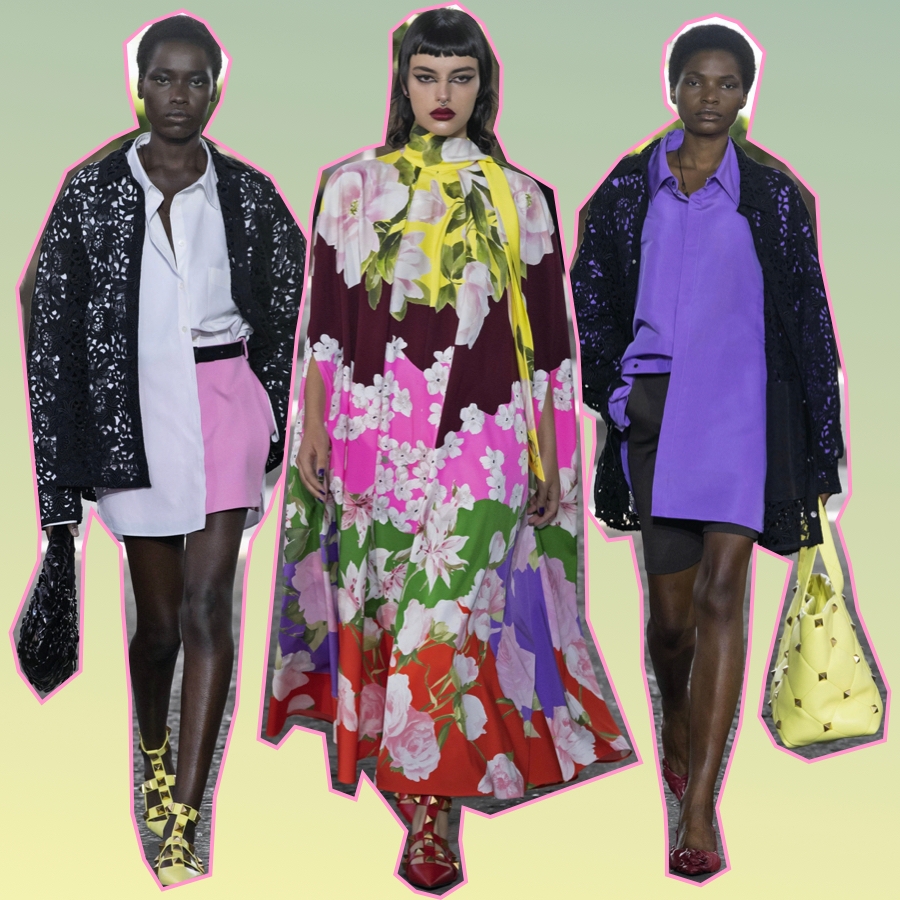 Milan Fashion Week SS21 was one of the most emotional fashion weeks this season. Italian fashion brands and designers created their collections for a new muse: Italy. On Sunday, Valentino was the last big name to present its SS21 collection. It was the first time that the luxury Italian house showed a collection in Milan instead of Paris. Changing of scenario and turning down the glamour was a way to support the Italian fashion industry.
"At this moment, sticking to an old mindset for me just wasn't an option," said Pierpaolo Piccioli.
Viva L'Italia and its people, who emerged from a terrible COVID-19 experience stronger and more united than ever.
One of the most quintessential Italian heritage fashion brands, Valentino surprises us with a fantastic show presented in an old metallurgical venue. No glamour, no pomposity, a bit raw, but pure luxury and romanticism.
"Fashion for me is a way to talk about the values that matter today," said Valentino's creative director. "The true acceptance of diversity. Tolerance and kindness. This is the world I want to tell through my work as a designer."
Valentino SS21 Collection
Pierpaolo Piccioli, the head of one of the most iconic Italian fashion brands, is deeply connected to the new reality. We can see it in the comfortable silhouettes, simple cut and relaxed allure. Also, for the first time, guess what? Valentino is collaborating with Levi's. In the gallery, you'll see the much needed bootcut jeans.
Valentino and all Italian fashion brands at Milan Fashion Week expressed their love for their country, Italy, and brave optimism. Following these directions, my Valentino SS21 choice is the fringed cape dress in copper colour to wear in a warm summer night celebrating the new COVID-19 vaccine.
Images courtesy @Valentino
Watch the video with the last Milan Fashion Week SS21 highlights.
[fvplayer id="48″]