Instagram hashtag of the week: H&M Studio AW 2020 
The looks we love.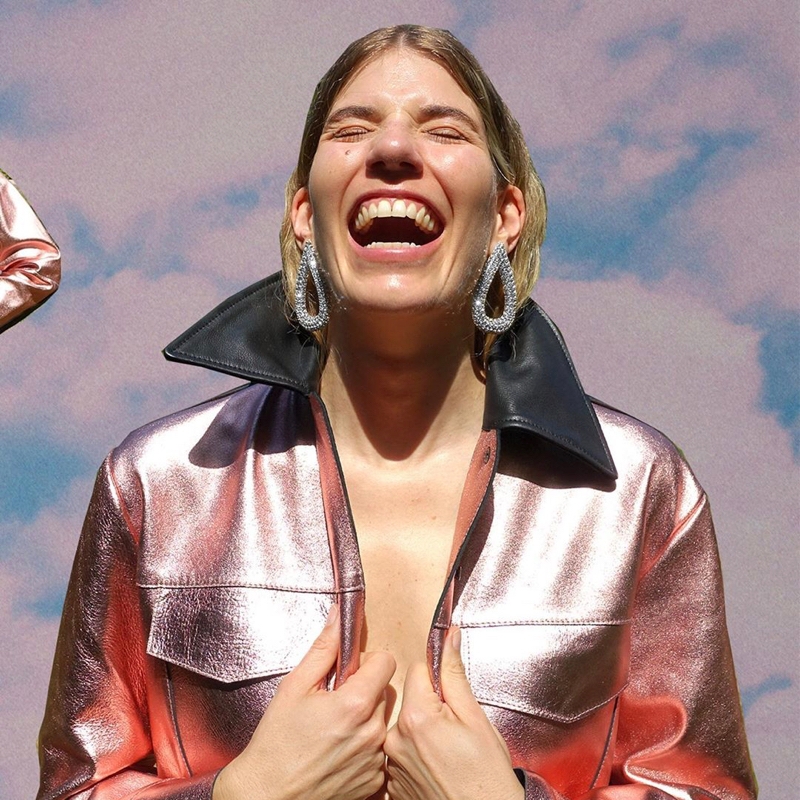 The hashtag #hmstudio is trending on Instagram and, after reading about the collection H&M Studio AW 2020, you will understand why and become as obsessed as I am with the limited edition Autumn/Winter that H&M has just launched.
H&M's creative advisor, Ann-Sophie Johansson, explains that "The A/W 2020 muse is not afraid to challenge the status quo. This collection is for those that celebrate being oneself above all else. Wear the bold earrings to work. Try the lingerie-inspired dress over the red leather trousers, or layer with the deep V-neck dresses for a relaxed sexiness." 
H&M Studio AW 2020 for the wild at heart
Imagine if David Bowie's Ziggy Stardust could have travelled in time and met a disco queen at Studio 54 in the New York of the early '80s. As a result, their child would have loved to wear H&M Studio AW 2020! In other words, the latest collection of the Swedish fashion retailer a mix of punk rebel and '70s disco, with a touch of grunge. The result is, consequently, as playful as it gets, yet refined. Sharp tailored Jacquard suits are side by side with wool coats with military design. Masculine pieces are layered with ultra-feminine ones with ruffles and frills, celebrating both masculine and feminine fashion. Additionally, shimmering lurex balances patent leather, creating a glamorous and elegant effect. With such an incredible mix of fashion eras and styles as inspiration, H&M limited edition fall/winter feels totally timeless and contemporary.
Premium quality and recycled materials
Trying to close the gap between fast fashion and sustainability, H&M Studio AW 2020 collection uses recycled Italian wool, and some pieces are embellished with recycled polyester frills. The collection feels opulent and luxurious thanks to the premium-quality materials and the use of shimmering lurex and leather.
Shine bright like a diamond, or colourful gemstones
Do not wear H&M Studio AW 2020 if you want to be a wallflower. The limited edition is an explosion of colours to brighten up this autumn and winter. If it's up to H&M, you'll shine like precious stones this and next seasons. The colour palette goes from malachite green to turquoise, to glittering white, pink and champagne diamonds. And the accessories look as precious as the clothes; statement earrings and bold crystal brooches complete the more-is-more outfits that are perfect not only for parties but also to go to the office or, why not, to stay home in style.
H&M Studio AW 2020 muses and campaign
The H&M Studio muses star the limited edition Autumn/Winter advertisement campaign. Fashion influencer Veronika Heilbrunner and the style director of Dazed China, Mia Kong, styled and photographed from home the campaign for H&M Studio AW 2020. Additionally, singer Celeste, the content creators Young Emperors, and models Barbie Ferreira and Alton Mason also presented their interpretation of the limited edition pieces. 
H&M Studio AW 2020 is available online, but hurry since it's a limited edition. The fab metallic leather jacket Veronika Heilbrunner wears in the campaign, for example, is already sold out.
And since we're talking about new collections, you may also want to know what happened during Milan Fashion Week. Watch the video with the highlights of MFW SS21.
[fvplayer id="51″]
Title photo courtesy of H&M