H&M is opening the largest flagship store in Austria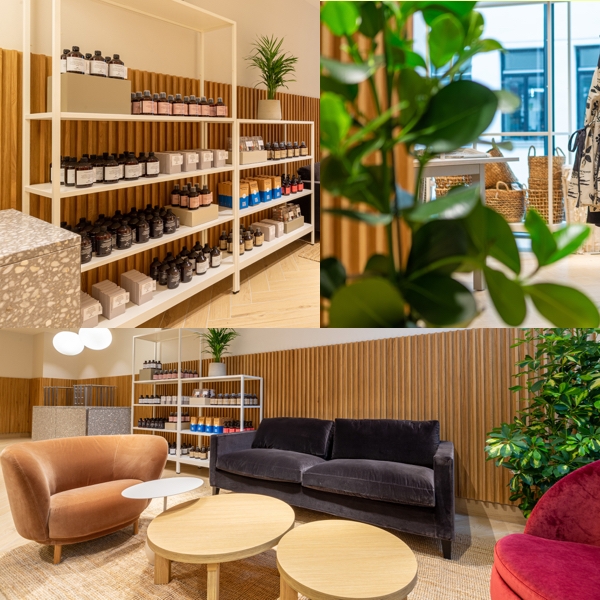 Tomorrow, Thursday, 29.08.2019, H&M will open its new store in Austria, on Mariahilfer Strasse 47, in Vienna. It is the largest flagship store in the country with 3,120 m² and four floors.  The store will offer the latest fashion trends, but also the complete selection of "H&M HOME" products, and "H&M Take Care" area. So, the new Austrian address is the place where to find everything H&M has in stock for women, men, children and home.
From 11:00 am to 9:00 pm, you will be welcomed to a cool opening event, with some pampering.
Be prepared to have a portrait of yours drawn by an artist. You will also find a make-up artist giving beauty tips. What about to print your own t-shirt? And a specialist will guide you on how to iron shirts and blouses easily and quickly folds up (let your mom know that!)
The party's highlight will be the electric DJ session of Eva Padberg and her husband Niklas Worgt. The photo model and the producer will perform as the duo Dapayk & Padberg. H&M will present as well as the live performance of singer/songwriter AVEC.
If you, like us, are planning to go to the opening of the new flagship H&M in Austria, here are some treasures from the Fall 2019 collection that you need to consider.
Trench Coat
Suede Skirt
80s Gold Chain
Plissé Skirt
Oversized Blazer
Leather Pants
Kimono Jacket
Silk Dress
We've selected these classic and timeless pieces that you will wear during Fall and next Spring. Trench coat, suede midi skirt, floral dress, oversized blazer and leather pants will be staples now and for Spring 2020.
Consume consciously and be smart with your budget and the environment. But tomorrow, if you see a woman with many H&M bags on the Mariahilfer Strasse, probably it's me 🙂
M.P.