The wonderful world of Giovanna (Battaglia) Engelbert for Swarovski 
Strategic & fun.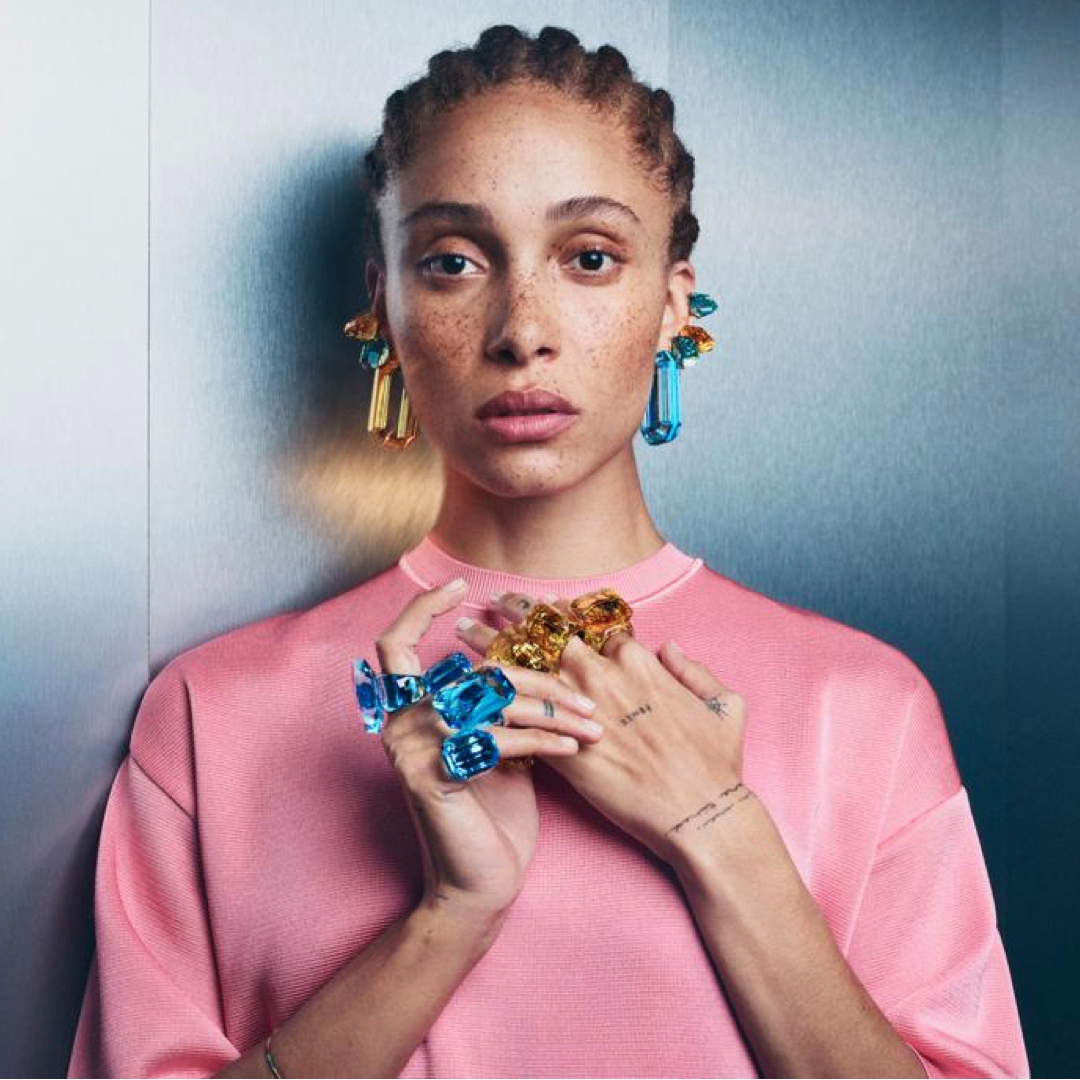 When Italian stylist Giovanna (Battaglia) Engelbert was appointed Swarovski's new creative director, she says she felt like she had won the Willy Wonka ticket. And indeed from her first jewellery collection, we can see she's having the time of her life at the Austrian crystal empire. In fact, with her exuberant and joyful trendy style, the Italian fashionista has managed to marry her colourful world to the Austrian 126-year-old heritage house, Swarovski.
A newly revamped Swarovski
One of the few family-owned businesses in the luxury goods industry, the giant Swarovski faced recently a real family feud, which resulted in big changes. Firstly, Nadja Swarovski, whom we all know as the global crystal leading brand's glittering face, was stripped of her responsibilities. She used to be responsible for Atelier Swarovski and the liaison with luxury fashion designers and artists, among other things. Secondly, Robert Buchbauer, the brand's former chairman of the board, became CEO and is now restructuring the company that made its headquarters in Wattens, a little town in the Tyrol, a famous tourist destination.
Under Buchbauer's direction and with Giovanna Engelbert as Creative Director, the multi-billion euro Swarovski will downsize. The idea is to focus on fewer but larger and more colourful products to become more exclusive. In other words, Swarovski will stop producing tiny crystals for mass-market products like, for example, manicure sets. Additionally, all the different product divisions will be under the same name; Swarovski. For example, Atelier Swarovski, Swarovski Elements and other divisions.
Why bring Giovanna Engelbert to Swarovski?
Austria is a country imbued in design and art. From the Secession architects like Adolf Loos, Josef Hoffmann, and Vienna's Jugendstil to historic quintessential Austrian brands Lobmeyr and Augarten. Not to mention the famous Austrian fashion designers Helmut Lang and, more recently, Arthur Arbesser. So, appointing Giovanna Engelbert as the first Creative Director of the traditional Swarovski may seem quite a bold move. But so is Buchbauer's aim to reposition the brand in the field of attainable luxury. 
Besides being a fashion stylist and a street style icon, the Milan-born Engelbert is, above all, a jewellery lover. By the way, as most elegant Milanese women are. She's collected vintage jewellery pieces over the years and run Vogue Gioiello with Franca Sozzani. 
Giovanna Engelbert's Collection One for Swarovski
Giovanna Engelbert wanted to make the crystal jewellery cooler and smarter, and that, indeed, she's made. The Collection One showcases necklaces, earrings, bracelets and rings with chunky crystals in vibrant colours. Inspired by the top model era of the '90s, Engelbert's approach to jewellery is fun, playful and bold, yet, easy-to-wear. And to add even more coolness, Swarovski chose the British Adwoa Aboah as one of the faces of the collection.
Shop our selection of Giovanna Engelbert's Collection One
You may also like to discover why people used to call bangles "slave bracelets".
[fvplayer id="145″]
Photos courtesy of Swarovski