Must-have piece: How to wear the new denim jacket 
A classic.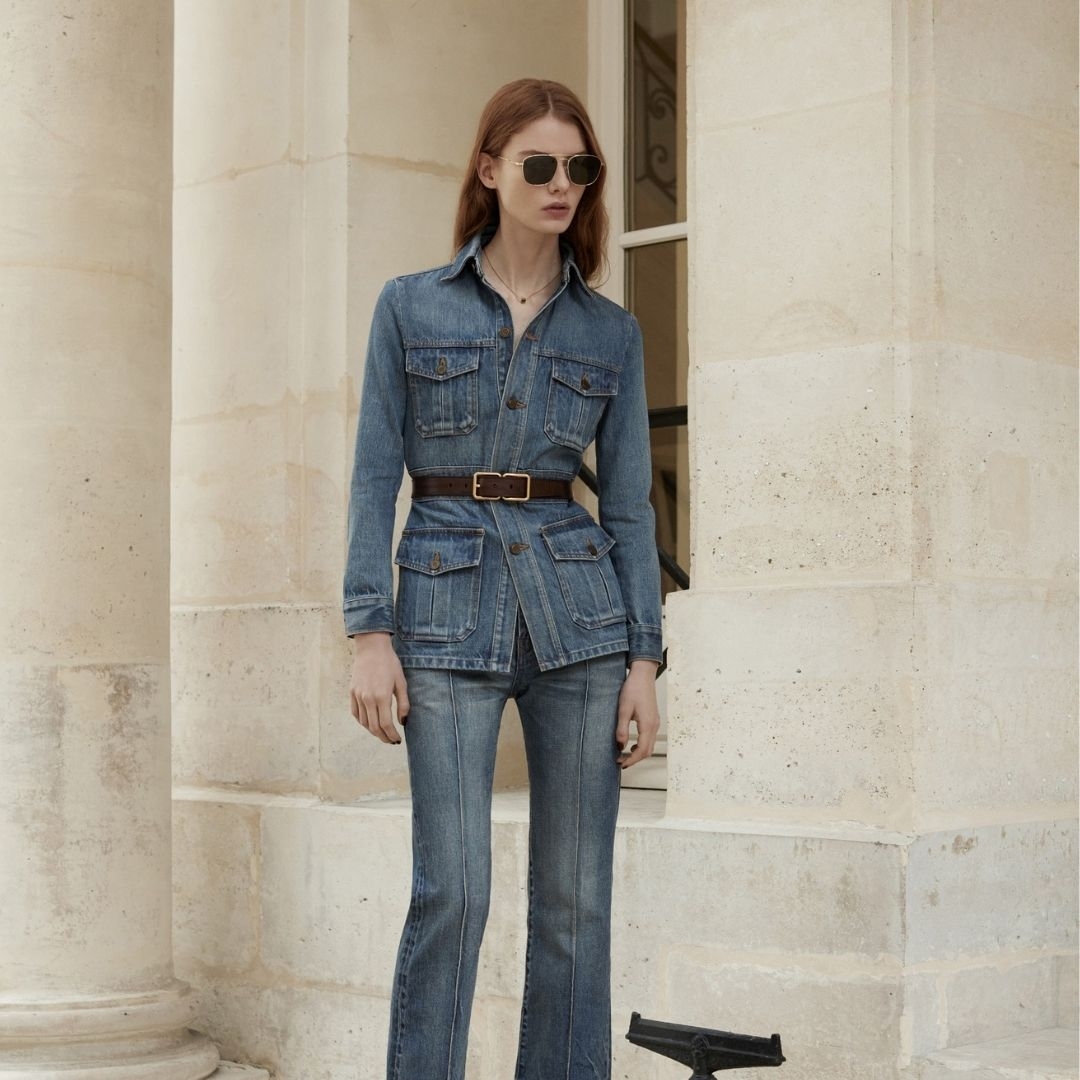 Jeans jackets have always been around, deemed cool and edgy by some or just frumpy and unstylish by others. In fact, everyone's had a jeans jacket at some point in their lives. And now, high fashion designers have brought the typical workers jacket back, but this time around, the denim outwear comes revamped and polished. We've dug on Instagram to show you how to wear this timeless outwear that's a must-have piece for a transition season.
How is the new denim jacket different?
Your old ripped denim jacket became smart and have details that make them look more expensive and high-end. Rejina Pyo, South Korean fashion designer, for example, added a waist-cinching belt on hers. Additionally, embellishments like contrasting stitch colours, chic hardware, detachable lace collars, and panels elevate the indigo outwear.
And you'll also find white, cream, and coloured denim jackets like Emilia Wickstead and Ganni's runways must-have pieces. To sum up, the new indigo can come cropped, oversized or fitted, with long or short sleeves, as long as the casual American material feels luxurious.
How to wear the must-have jacket
The key to styling the new denim jacket is to mix it with refined pieces to achieve the Y2K high-low style trend. For example, wear it with a chic A-line skirt as we saw at Christian Dior, or with tailored trousers and high-heeled shoes, another big trend. Additionally, you can throw a cool trucker jacket over silk dresses or tops for chic office outfits.
Our editors select independently all products featured on Notorious-mag. However, when you buy through our links, we may get a commission.
Title photo courtesy of Saint Laurent
Now that fall is here, consider introducing these 4 steps in your morning routine to have a better day.
[fvplayer id="303″]