What's the secret of Halle Berry's amazing legs? 
And she is 54.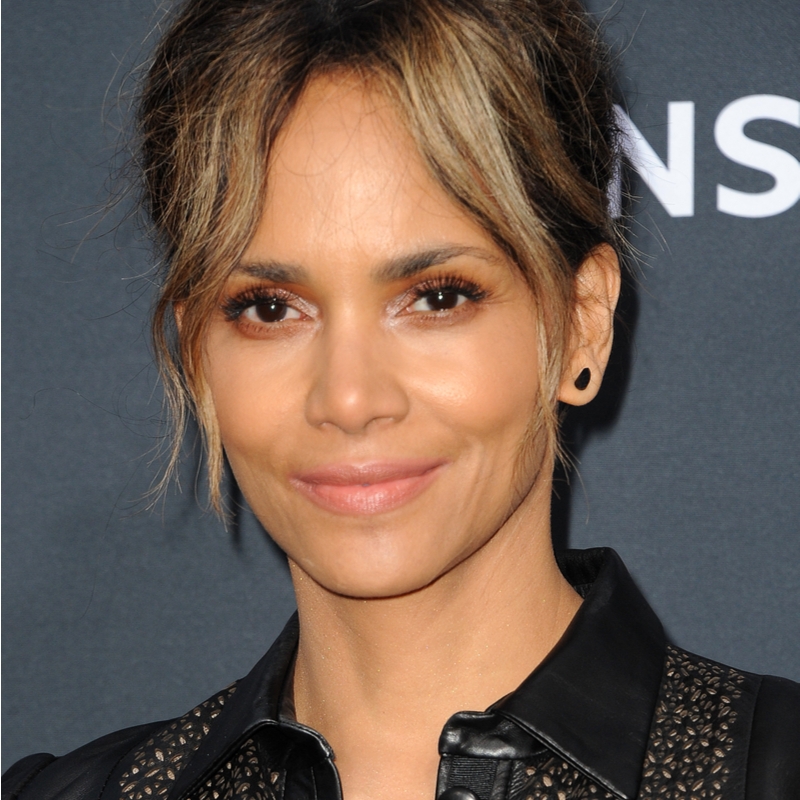 Everybody wants to have Halle Berry's amazing legs. I'm not exaggerating it. I don't know about you, but I definitely want to have her legs. She showed her pair of toned legs at the special screening of "John Wick: Chapter 3 – Parabellum" in Hollywood. In the occasion, the ex-Cat-Woman wore a black leather look by Teresa Helbig, flaunting fantastic bare legs that caught everybody's attention. The show-stopping legs are a result of good genes and a special Halle Berry's training. Let's have a look at it.
At the age of 54, the actress, who's a mother-of-two, has an instagram account where you can follow her fitness routine.
So what's Halle Berry's training secret?
Is there a 50-plus beauty recipe to have stunning legs? Well, I'm sorry to disappoint you, but there is no miracle recipe. When the actress was 19, she was diagnosed with type 1 diabetes that forced her to eat healthily and exercise since then. She says she follows the ketogenic diet, which means she eats very low-carb food. So, her eating habits improve the building of muscles.
Photos Shutterstock by DFree
Her workout routine is intense and regular. She shares on her Instagram the fitness exercises she does with her personal trainer, with motivational captions like "There's no better feeling than setting a goal and smashing it. One of my goals for #BruisedTheMovie? Ripped Abs – and today? I finally got them, and it feels unbelievable! This #FitnessFriday, I encourage you guys to set your bar. What is your fitness goal? Set the BAR higher than you think, share your goal in the comments and HOLD yourself to it. The work won't be easy, but that pay off? Worth every damn second."
Photos @halleberry
Eating healthy and training hard, these two consistent habits are responsible for Halle Berry's amazing legs. Actually, it is a recipe that works for all of us. Apart from diabetes or any other chronic disease, a woman over 50 should cut carbo and bad fats from her diet. We should also review our lifestyle and make more time in our day to exercising. It's not only about to have Halle Berry's amazing legs, but it's about the quality of life that we want.
Halle Berry next project
The Oscar awarded actress trained for eight months to prepare for her latest movie, "Bruised", which she's also directing. She plays a disgraced Mixed Martial Arts fighter dealing with the return of the six-year-old son she abandoned.
Halle Berry is an inspiration proving that you can be fit and have a toned body at any age. Check our four precious tips to get your legs ready for summer.
Get Halle Berry's look
If you purchase something through the links in this post, Notorious-mag will get a commission.
Title photo by  lev radin