Elizabeth Debicki's timeless style: the next Lady Di in "The Crown" 5 
Get inspired.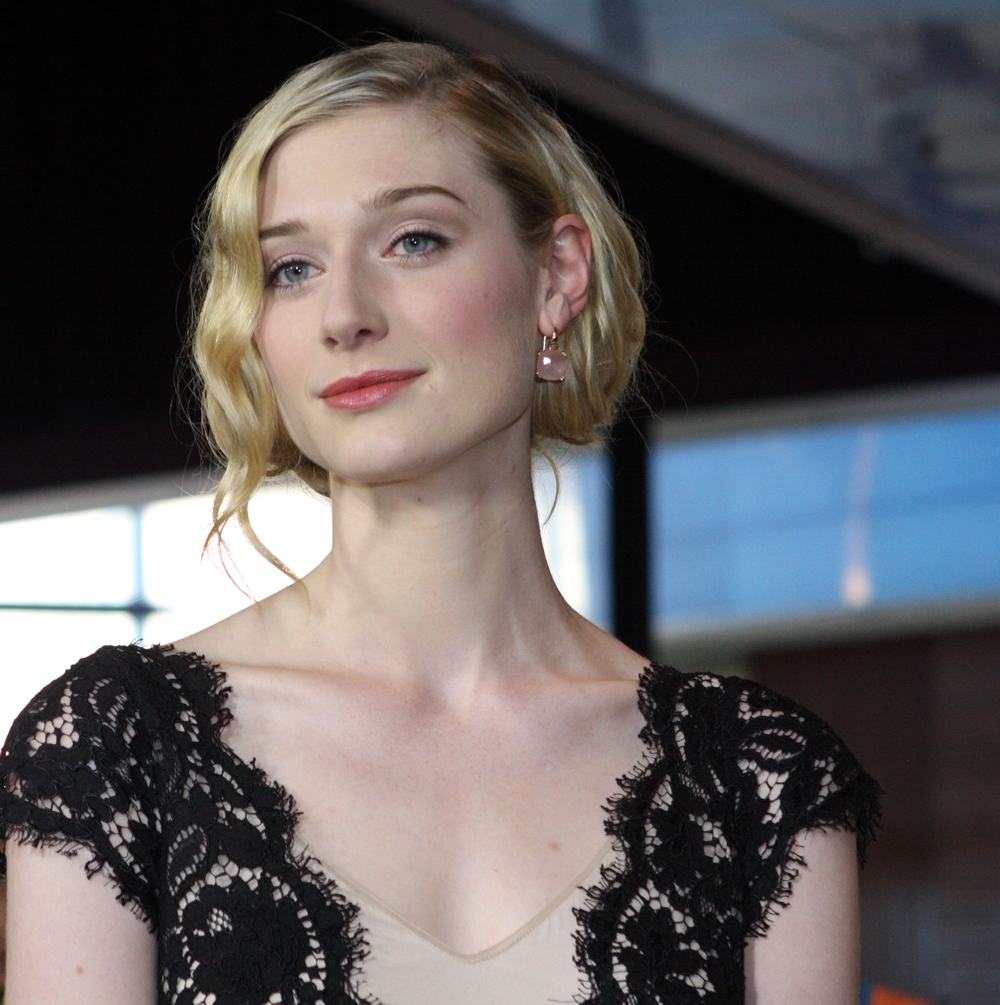 As you probably already heard, the actress Elizabeth Debicki's replaced Emma Corrin as Princess Diana in the Netflix series The Crown season five, drawing our attention not only to her uncannily resemblance to Prince William and Harry's mother but also her timeless and classic style.
Elizabeth Debicki's timeless style
Being 1,90, the tall actress certainly doesn't go unnoticed. But, more than her height, it is Elizabeth Debicki's timeless and chic style that catches our attention. Her fashion sense and monochrome makeup remind us of fellow Aussie actress Cate Blanchett. She certainly knows how to turn a power suit into a sexy outfit by wearing the jacket with nothing under, thus flaunting a plunging neckline. Additionally, statement earrings, one of A/W 21-22 jewellery trends, balance the masculine pantsuit.
Note: minimalism is Elizabeth's interpretation of classic and timeless style; with not too many details in an outfit but one outstanding piece. In the case of the Armani ensemble, earrings steal the show.
In the same classic vein, Elizabeth masters the use of beiges, which go perfectly with her hair tone and no-makeup makeup. Obviously, the quality of the material and the cut of the clothes make all the difference. So, when you choose a monochromatic outfit, pay attention that the fabric is beautiful and it fits your body perfectly.
Note: The colour palette that Elizabeth Debicki wears is quite classic and timeless, ranging from beige to brown tones with touches of pink and red. So, for a timeless wardrobe, choose these shades without forgetting the basics black, white and grey.
The beige coat and classic trench are, of course, staples in Elizabeth Debicki's wardrobe. So, follow her lead for a put-together autumn outfit; a floral dress paired with beige outwear is perfect for an office look.
Note: keep in mind that prints are important to create a feminine look for your wardrobe. In this case, florals, stripes and polka dots are classic patterns and timeless trends.
Classic with a touch of edgy
Elizabeth Debicki's style is, above all, elegant. Nevertheless, she added a touch of edginess with her little black dress' oversized silhouette to attend the Dior runway show at Paris Fashion Week Spring/Summer 2022. Then, she completed her minimalist look with lace-up black boots. Additionally, The Crown's star channelled Twiggy and Mary Quant's '60s style wearing a makeup look with heavy layers of mascara on her bottom lashes.
Note: details as makeup or shoes and bags can prevent a classic look from being boring.
Red Carpet moments
Elizabeth Debicki's red carpet looks are, in short, showstoppers with a timeless Golden Hollywood style. For example, she wore a stunning powder pink Salvatore Ferragamo gown with a giant bow to the 2019's Met Gala.
Note: with this outfit, Elizabeth makes us remember that party outfits in 2021 should be glamorous and dreamy.
A bit about Elizabeth Debicki
Playing Princess Diana and channelling her style to perfection is not Elizabeth Debicki's first prominent role. In fact, the Australian actress starred The Great Gatsby with Leonardo DiCaprio and, more recently, The Infiltrator, The Night Manager, and Tenet. Debicki was born in Paris to an Australian mother with Irish roots and a Polish father. When she was five, the family moved to Australia, where she followed her parent's footsteps and started ballet dancing. Later, when she realised she was too tall to be a ballerina, she switched to modern dance and became interested in acting.
Inspired by Elizabeth Debicki's classic look, you can watch here some more showstopping red carpet moments.
[fvplayer id="318″]
Title photo by Eva Rinaldi, CC BY-SA 2.0, via Wikimedia Commons.