CPHFW SS24 – Alana Hadid, Sister of Gigi, Makes Runway Debut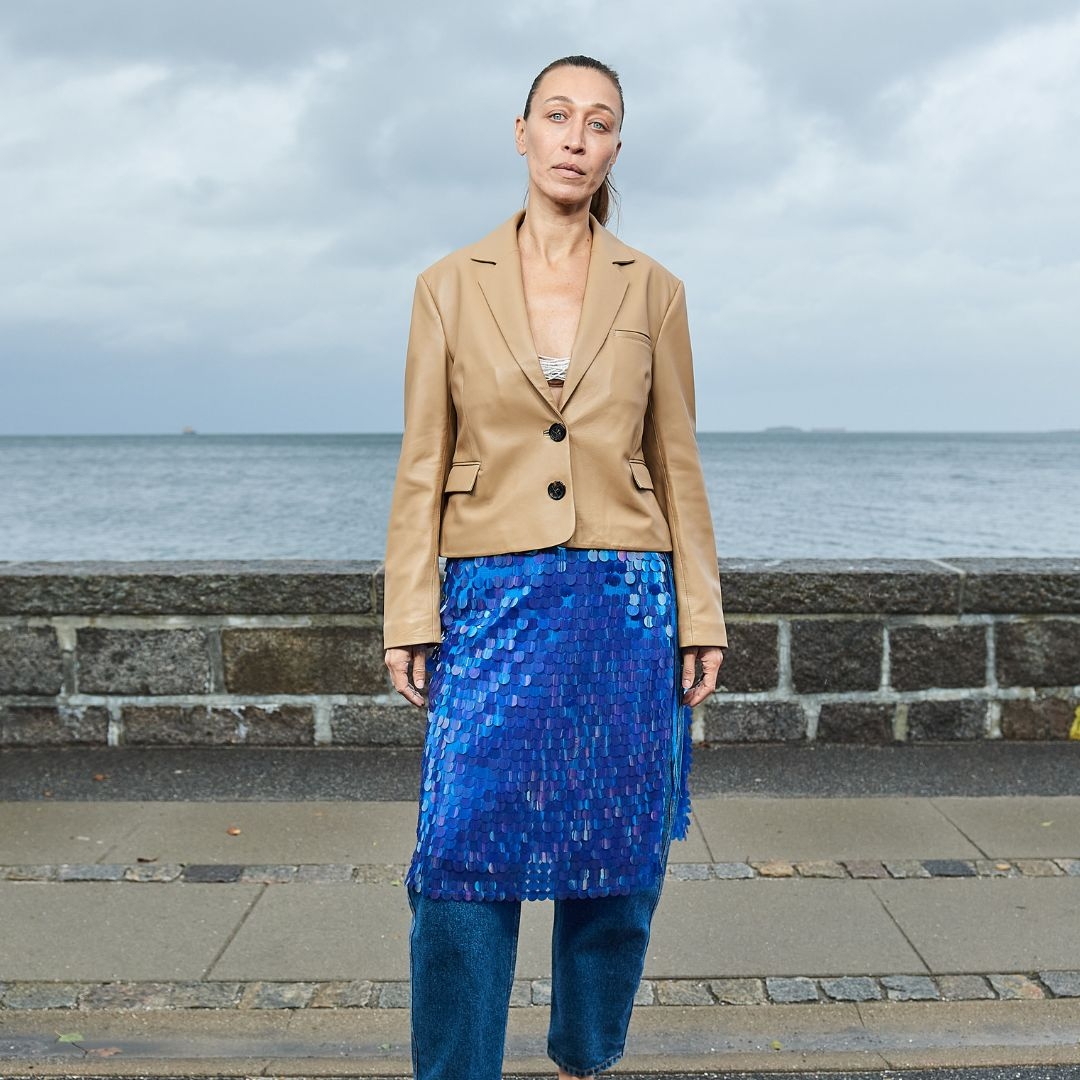 Bella and Gigi Hadid have long been runway royalty. But in the realm of fashion, even the likes of Meghan Markle and Kate Middleton take a backseat. Data from the Lyst platform shows searches for Gigi Hadid's outfits surged by 1900% in 2022. Now, Alana Hadid, the eldest of the Hadid siblings, has stepped onto the runway scene at Copenhagen Fashion Week SS24. At 40, Alana showcased designs for the brand Saks Potts.
Alana Hadid expressed her enthusiasm on Instagram, stating, "Core memory created in Denmark with @sakspotts 🙏🏼 my first runway experience!" She further shared, "A heartfelt thank you to @barbarapotts @cathrinesaks 🤍🌧️✨. Making my entrance in Copenhagen, representing an incredible brand… despite the rain."
Alana's Runway Debut Look
The elder Hadid sister was adorned in a layered Saks Potts ensemble: a macramé bra underneath a short beige leather jacket, a cobalt sequined skirt over a pair of jeans, and she completed the look with metallic silver flip-flops. This attire perfectly encapsulates the essence of a female founder like Alana, who co-owns the unisex fashion label, La Detresse.
Alana Hadid: No Stranger to the Fashion World
Operating from LA, Alana Hadid is behind the loungewear and denim lines of La Detresse. The brand, renowned for its vivid hues and tie-dyed creations, offers versatility — equally suitable for a day at the beach or an evening at the bar, gym sessions, or office meetings. Swap out your footwear and bag, and you've got an ensemble as chic as any sported by Bella or Gigi. Drawing inspiration from the vintage vibes of the 60s, 70s, and 80s, La Detresse resonates with a time when fashion was an expansive canvas of expression.
Discover the La Detresse collection on the Lyst platform, now available in Europe.
The Hadid Family Tapestry
Mariella, Alana, Bella, and Gigi are the proud daughters of real estate magnate Mohamed Hadid. Mohamed's first marriage to Mary Butler blessed him with two daughters: Alana and 42-year-old Marielle. His union with second wife Yolanda Hadid gave birth to the famous trio: Gigi, Bella, and their 24-year-old brother, Anwar.
Image courtesy @CPHFW