#CloseEyesOn: sustainable fashion brand Pangaia is celeb's new darling 
Who's behind it?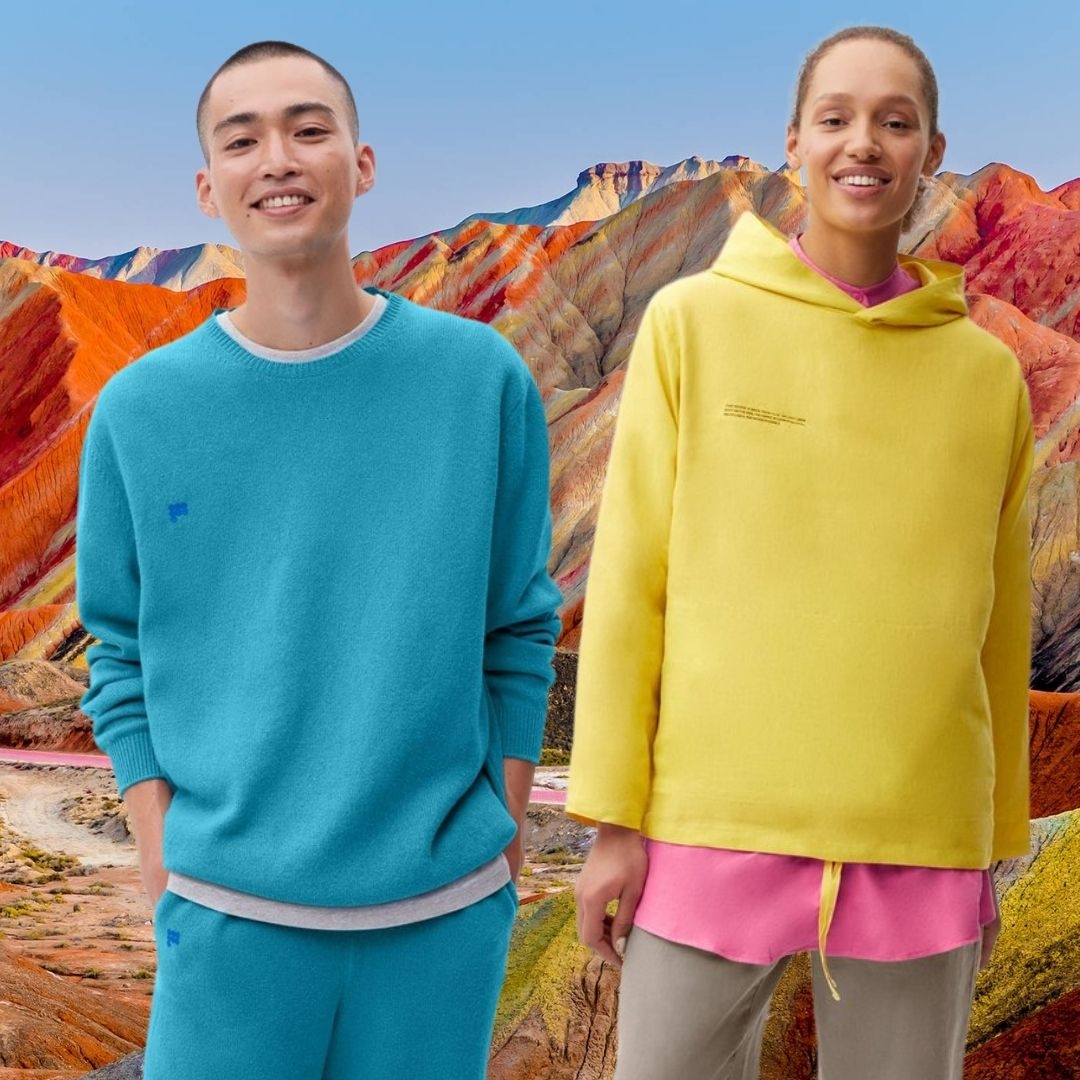 The sustainable fashion brand Pangaia has been on the must-have list of fashion-savvy celebs and influencers recently for several reasons, and when you finish reading this article, I'm sure the new label from Russian fashionista Miroslava Duma will make your wish-list too. So, discover why Bella Hadid, Jaden Smith, Leonardo di Caprio, Pharrell Williams, Jennifer Lopes, Justin and Hailey Bieber, and so many others are wearing the cosy and sustainable clothes of the trendy fashion brand Pangaia. The label is such a hit on social media that their Botanical tracksuit line, for example, sold out in 15 minutes.
What does the brand stand for?
The name of the cool brand comes from Ancient Greek; Pan (all) and Gaia (Mother Earth). Pangaea was the supercontinent, basically all of earth's landmasses, before breaking apart around 175 million years ago. The sustainable brand is a large collective of fashion designers, engineers, scientists, etc. They all have in common a solid relation to nature.
The influencer and founder of Future Tech Lab Miroslava Duma is part of the Pangaia collective whose objective is to present innovations and technologies to make the fashion industry sustainable. For example, the use of innovative materials such as bio-based plant fibres and technical fabrics. Additionally, the brand uses recycled materials and animal fibres like cashmere and leftovers from the food and herbal industries.
Pangaia's style
The fashionistas' darling brand is proving, above all, that sustainable fashion can be stylish, and Pangaia stands for cool yet timeless designs. Firstly, Miroslava Duma's brand focus on athleisure and activewear in bright colours achieved using only vegetable dyes. Nevertheless, the latest collection, Shades of Nature, comes in beautiful earthy shades, an A/W 21-22 trend we spotted at Fashion Week.
Pangaia makes classic and wearable fashion that is seasonless, for example, the brand's comfy hoodies, tracksuits, t-shirts, and minimalist shirts in sustainable materials. Additionally, the brand's nylon capsule collection with windbreakers, puffer jackets, and coats is made in fully biodegradable nylon. In other words, the clothes will fully biodegrade in around five years if left in oxygen-poor environments like landfills.
A bit about Miroslava Duma
A regular on the fashion scene, the influencepreneur has worked as project director at Harper's Bazaar and freelance writer for Vogue Russia, Glamour and Forbes. Before her sustainable fashion brand, Miroslava Duma founded in 2011 Buro 24/7, a site for art, music and film, and 2018, Future Tech Lab, an investment and technology company.
The mother-of-three had a life-changing experience when she was diagnosed with rare lung disease. As a result, she was given seven months to live, almost two years ago. Consequently, Duma advised her 1.7 million followers on Instagram to slow down and appreciate life. In short, she recounted she realized "the past few months of recovery were possibly the happiest months of my entire life (…) I wake up happy, just because I can spend one more day here." Quite inspiring, if you ask me.
Title photo courtesy of Pangaia.
Lastly, if you too would like to appreciate the simple things in life, watch the video about Lagom.
[fvplayer id="312″]