How to get the chic fashion style of Carolyn Bessette Kennedy 
'90s minimalism.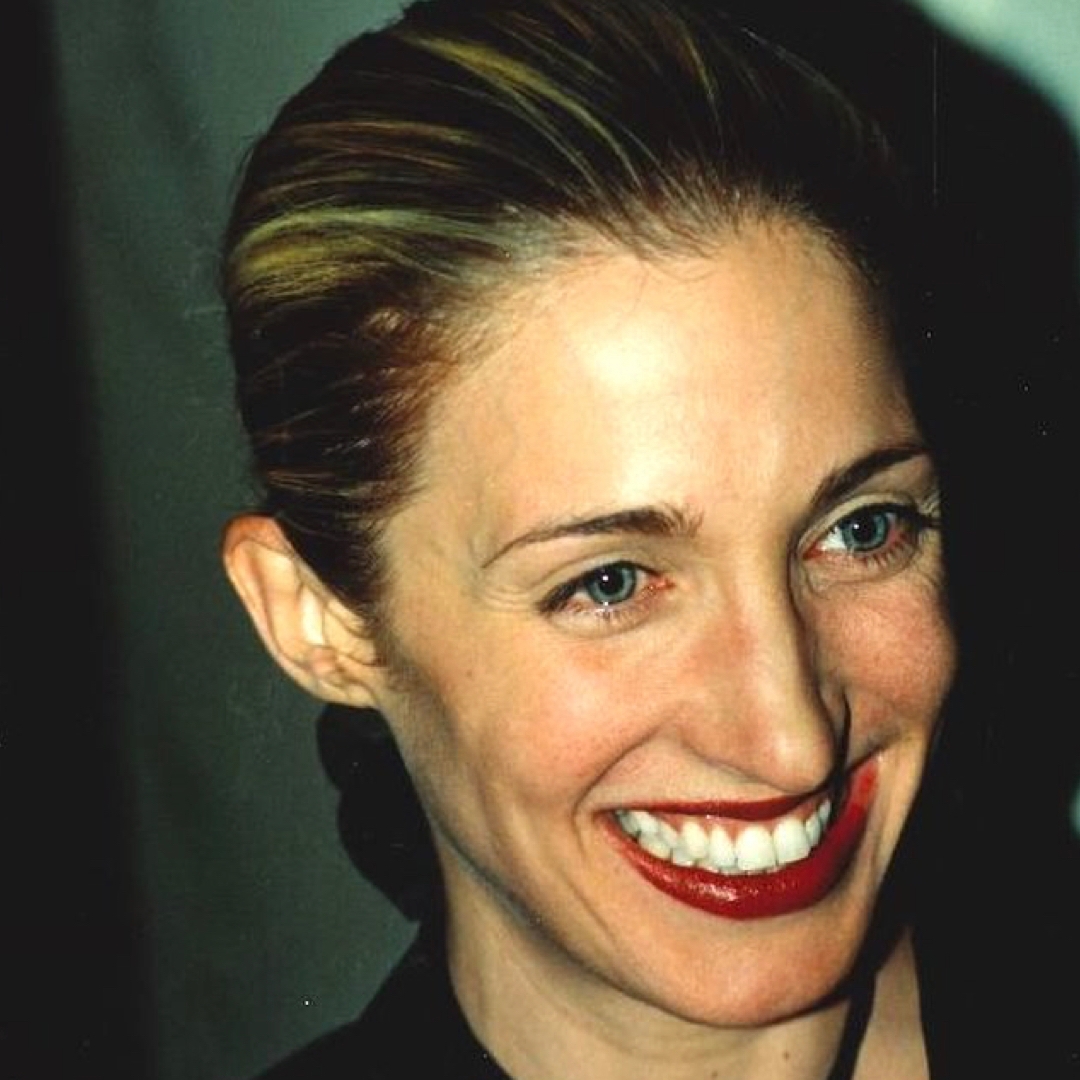 The '90s fashion trends are making their comeback, and so is the style of Carolyn Bessette Kennedy, the woman who became a symbol of effortless minimalism, elegance and glamour. Whether it was her little black dress or simple pencil skirt, Bessette Kennedy always stunned the streets of New York, developing the ultimate fashion editor's look. Hence, Anna Wintour was longing to have her on the cover of Vogue, and Ralph Lauren was striving to hire her as a personal muse.
Undoubtedly, Carolyn's fashion sense was iconic as she knew how to get all of the attention on her outfits without putting too much effort into it. According to a close source, Mrs Kennedy didn't have a large closet and neither did she accept gifts from designers. What did she do instead? She repeatedly wore the same piece over and over again, yet always styling it differently and looking fashionable. Keep scrolling to see and shop the Carolyn Bessette Kennedy fashion style!
Our editors select independently all products featured on Notorious-mag. However, when you buy through our links, we may get a commission.
But who was Carolyn Bessette Kennedy? 
For the ones that can't really remember the '90s, Bessette Kennedy was a Calvin Klein publicist and the wife of John F. Kennedy Jr. In 1996, the high-profile couple tied the knot in a top-secret wedding on the remote island of Cumberland, Georgia. However, as a very private person, she declined all interviews and photoshoots for the media. So the paparazzi are the only ones who captured the incredible New Yorker fashion style of Carolyn Bessette Kennedy.
The white shirt
For the 1999 black-tie gala at Whitney Museum, Carolyn Bessette Kennedy wrapped and tucked an oversized Yohji Yamamoto Homme white shirt in the designer's maxi-length skirt, showing her unique style. Yes, she didn't button the shirt but instead wrapped it! This look is all about the silhouette and details – her gold beaded bag and black sandals. Simplicity is key, remember?
The New Yorker coat
John F. Kennedy Junior and his wife, Carolyn Bessette, were often seen strolling around their Tribeca apartment in partner-look style. Even as a neutral colour-lover, Carolyn liked to play with red sometimes. In 1997, she made this Prada coat emblematic, styling it with a simple black beanie and '90s favourite flared jeans.
The naked sandals
The effortlessly sleek, strappy sandal trend was her key piece. She would wear the minimal mid-heel with straight fit jeans and a simple top. Linda Wells, editor-in-chief of Allure, called the street style of Carolyn Bessette an "effortful effortless[ness]." Linda, we couldn't have said it any better! 
Floral midi dress
There's nothing more versatile than the floral midi dress! For this Carrie Bradshaw-style look, Carolyn perfectly merged sophistication with coolness by adding a patent leather Prada bag and black stilettos. Oh, and we love the bedhead in combination with the fresh face! 
The pencil skirt
Mrs Kennedy dared to be an early advocate for black and beige, a colour combination that was once ''unwearable''. She wore a beige pencil skirt with a simple black knit and brown leather boots. Of course, there is more to the look, and it's the layering that was always an essential part of her outfits. 
Form-fitting black dress
Black is always elegant, especially when it's a form-fitting strapless dress. Carolyn Bessette Kennedy knew how to flawlessly elevate the style of her LBD, so she chose velvet gloves and pointed stilettos. Still, even for the Municipal Art Society Gala, she had her hair in a loose hairdo.
Men's jacket
Besides her glamorous fashion style, Bessette-Kennedy would often go out for walks in cool beanies and classic Nike sneakers. Oversized men's jackets were also a favourite part of her wardrobe. One thing about Mrs Kennedy: she wasn't a fan of status labels. She did own a Birkin bag and a Prada coat. But she was captured wearing high-end fashion brands only a few times, although Carolyn surely did have access to such. However, she wasn't interested in displaying her wealth. For instance, even her wedding dress was made by an unknown designer at the time – Narciso Rodriguez.
The headband
Last but not least – the power headband became the signature piece of the Carolyn Bessette Kennedy style. Moreover, her headwear was always on point, she liked turtle headbands and coloured bandanas. Carolyn absolutely mastered this look with her tortoiseshell headband along with the oval shades.
If you like the sleek style of Carolyn Bessette Kennedy, you'll enjoy watching the video about the minimalist lifestyle, Lagom.
[fvplayer id="174″]
Photo by John Mathew Smith & www.celebrity-photos.com from Laurel Maryland, USA, CC BY-SA 2.0 https://creativecommons.org/licenses/by-sa/2.0, via Wikimedia Commons.