Cameron Diaz's no-beauty routine and the Body Book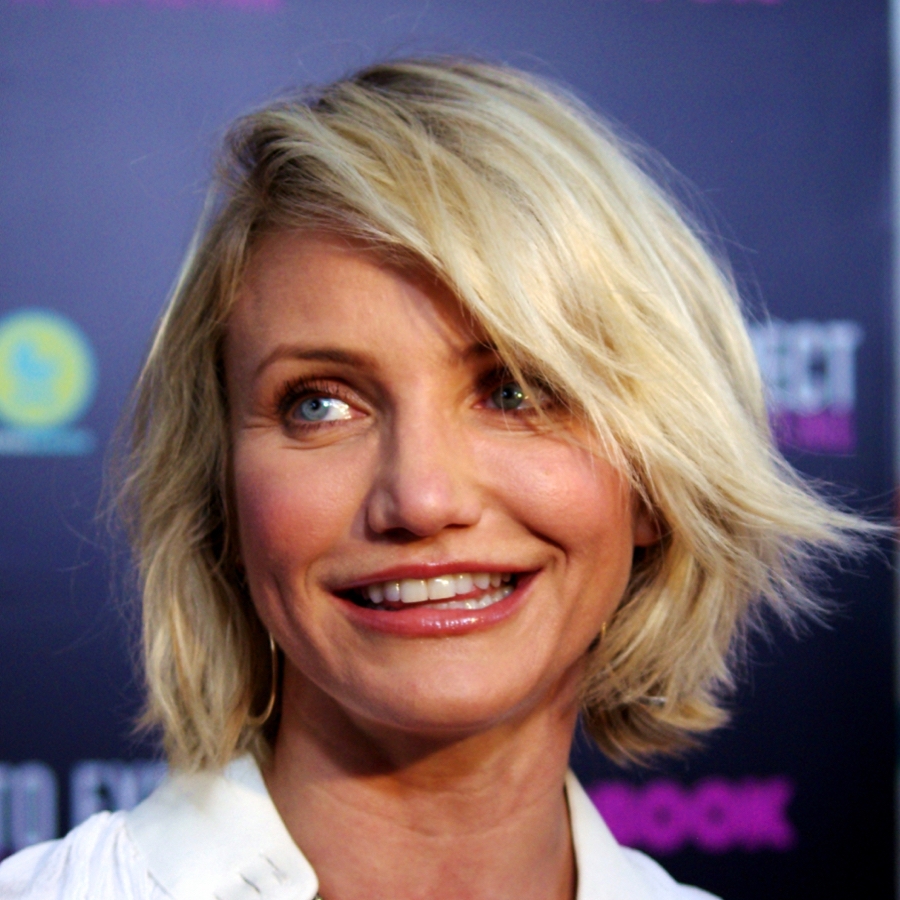 Cameron Diaz is excited about ageing, and so are we. Although almost thirty years have passed since her first movie, the blockbuster The Mask, the actress has maintained gorgeous, glowing skin. Consequently, with her no-beauty routine and having written The Body Book and The Longevity Book, Cameron Diaz has become a mentor for many women, including Gwyneth Paltrow, who follows her beauty tricks.
Among her beauty secrets, the Californian stunner admits she rarely washes her face and instead channels her energy into feeling young and strong for her child. So, keep reading to find out the incredible beauty habits and routine Cameron Diaz shares in The Body Book that we want you to adopt right now.
We don't allow women to age gracefully. We feel that if we're not like we were at 25 years old, if we don't look the same, we have failed in some way.

Cameron Diaz
1 – Ageing is a privilege
Firstly, like other women advocating against ageism, Cameron Diaz doesn't stress about ageing. On the contrary, she feels it's a blessing and a privilege. The actress shared in a recent podcast that "as you get older, life actually gets better if you are participating in it." In addition, she explained, "if you are moving forward in your life in a way that is creating this vitality, capability and really engaging in it and not looking backwards at where you once were and trying to stay there. Also, among the beauty tricks Cameron Diaz speaks about in The Body Book, she says, "if you lay the foundation for a healthy life in your younger years, your older years may very well be some of the best of your life."
2 – Sleepping's a high priority in Cameron Diaz's beauty routine
In The Body Book, Cameron Diaz explains the importance of a good night's sleep in her no-beauty routine. She states that "We spend a good portion of our lives asleep—or trying to sleep—and the quality of that time spent sleeping determines our mood and our mental sharpness, and not just the next morning but the next years of our life." By the way, did you know that the beauty treatments to repair and regenerate your skin work better while you sleep? Read These are the hours when your cosmetics are most effective to learn more about it.
3 – Healthy living
Of course, one of the main aspects of Cameron Diaz's no-beauty routine is to incorporate healthy-living habits. So, besides a healthy diet and drinking enough water, the actress, author, and co-founder of Avaline, a brand of organic wines, has quit smoking. And her advice is: "never stop trying to quit because every minute counts."
4 – Cameron Diaz's no-makeup makeup
Famous for her glowing skin and flawless complexion, Cameron Diaz likes to keep her look natural hence she avoids complicated routines and sticks to her no-beauty and no-makeup makeup tricks. On the same note, the cosmetic legend and creator of the minimal makeup trend Bobbi Brown's number one makeup tip for women is," just put moisturiser on. Not just on your face but also on your neck, on your hands. It feels better; it looks better." And, talking about minimal beauty routine, here's how to layer your skincare products.
After stepping back from her acting career eight years ago to focus on her family and new projects, Diaz wears very little makeup on her mature skin. However, the 49-year-old learned how to create her rosy cheek glow with makeup artist Gucci Westman, who gives her a natural finish using tiny amounts of several shades of Westman Atelier's Baby Cheeks Blush Sticks. Additionally, Cameron Diaz's secret beauty trick is to tap a finger over her bright fuchsia lipstick and then dot the excess on her cheeks.
Finally, you may also like to read Beauty over 50: how mature women are changing the beauty industry and 10 Beauty Tips And Tricks From Older Women.
Title photo by David Shankbone via Wikimedia Commons.
[fvplayer id="402″]