5 Instagrams offering one-of-a-kind embroidered pieces 
Summer wish list.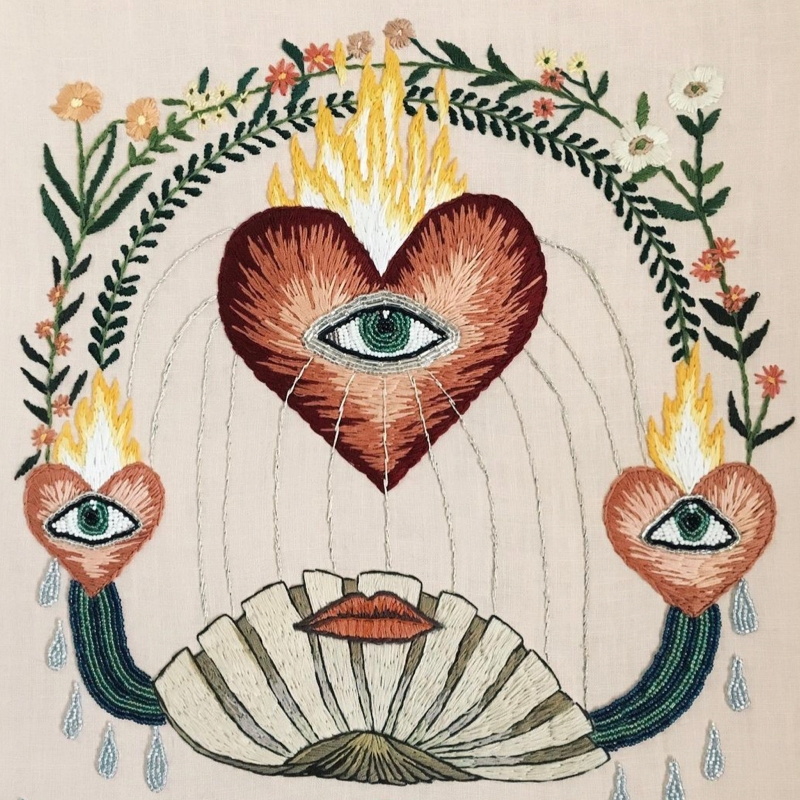 One-of-a-kind embroidered pieces with an artisanal feel are trending on Instagram because of the slow fashion movement. Garments with hand-stitched embroidery are, in fact so unique they're topping our summer wish list.
So, check these 5 fabulous Instagram accounts and get inspired by the delicate stitching that is bringing back the art of embroidery to fashion.
Cressida Jamieson
We love British embroiderer, designer, and dilettante gardener, Cressida Jamieson's posts on Instagram and her delicate one-of-a-kind embroidered pieces. Cressida has already gained a strong fanbase of 19.4k followers. For example, she stitches little flowers, birds and delicate letters onto t-shirts, shirts and cardigans. Meanwhile, her embroidery has become a hit with British actresses Claire Foy, Kate Winslet and the Stranger Things star, Millie Bobby Brown. Additionally, her pieces are also a success among fashion-savvy women on Instagram like Leandra Medine Cohen. So much that Jamieson's already collaborated with Raey and Rixo.
Vita Kin
The Ukrainian label is all about folkloric and distinctive embroidered pieces that have a hippie, feel-good vibe. Above all, the dreamy garments are made using heritage artisanal techniques and traditional prints from Ukraine and around the world. In short, Vita Kin's collaboration with Browns is definitely on our summer wish list!
Yeah Right NYC
The 100% sustainable organic cotton T-shirts started as unique embroidered pieces on Instagram. After that, the garments with fun slogans like "SMALL BOOBIES!" and "NICE BUTT" quickly found big success on social medial. The first embroiderer was the mother of one of the founders of Yeah Right NYC. Soon, the nice Milanese lady had to recruit her friends to help her stitch the slogans. Since they don't speak English, the reaction of the Italian stitchers is often hilarious when they find out the meaning behind the embroidered pieces is!
Tessa Perlow
Tessa Perlow grew up in New Jersey with a love for sewing and design. Consequently, she began repurposing garments with stunning embroideries. So, on Instagram she presents her one-of-a-kind embroidered pieces that are often embellished with tiny beads and even pearls. Perlow sells her sustainable garments on Etsy.
Rebecca Page
The Birmingham-based Rebecca Page hand-stitches cute hoops to decorate your house that make the perfect presents. To clarify, she explains that the embroidered items aim to empower and inspire self-love and confidence. Certainly, the personalised, positive quotes come decorated with sweet tiny flowers and hearts. Still, I especially like the humorous "Don't be a dick" embroidered piece I saw on her Instagram. You can find her shop, Sitch Ambition, on Etsy.
Our editors select independently all products featured on Notorious-mag. However, when you buy through our links, we may get a commission.
If you're interested in slow fashion and slow living, you may like to watch the video about Lagom, the Nordic lifestyle.
[fvplayer id="94″]
Photos @tessa_perlow